Multi-Parent Families in New Jersey
Skilled Attorneys Providing Legal Help to Multi-Parent Family Members in Little Falls, Haledon, Wayne, and Northern NJ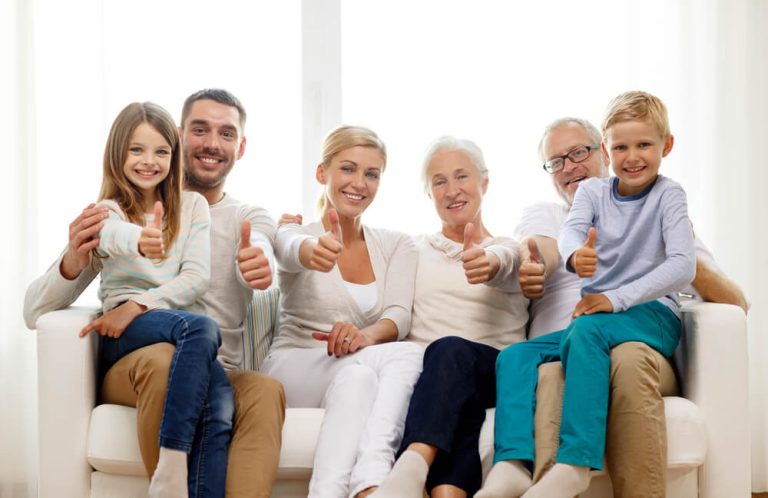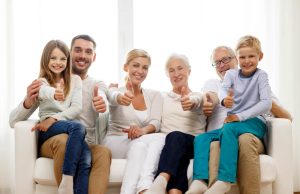 What makes a home a home? Some say that "home is where the heart is." What makes a parent a parent? Well, our understanding of who fills the role of a parent in a child's life is evolving from the traditional norms of the nuclear family. Families come in different forms and sizes than the traditional father, mother, and child unit. Yet, as society becomes more inclusive to diverse family relationships, legal recognition of certain parent-child relationships that do not conform with tradition has lagged behind.
Legal recognition of multi-parent and child relationships in New Jersey has expanded with acknowledgment of the role of a "psychological parent" in a child's life. While there are benefits and downsides to multi-parent families, that is, more than 2 parents, a third or fourth parent relationship in a child's life is a reality for countless New Jersey children and has been for many decades.
The attorneys at The Montanari Law Group are well-versed in handling multi-parent family-related issues. We have been serving our clients in family matters such as Divorce, Child Custody, and Child Support in Montclair, Caldwell, Wayne, Ridgewood, Montvale, and throughout Northern New Jersey for years, ensuring that each family's needs are uniquely addressed with creative and effective solutions. Contact us at 973-233-4396 for a free consultation.
Societal Factors Contributing to the Rise in Multi-Parent Families in NJ
Multiple societal changes have collectively shifted the composition of the American family. The divorce rate in the United States began increasing in the 1960s and more than doubled between the 1960s and 1980s. This surge in divorce caused a shift in American family dynamics and how children experience parental relationships with the addition of step-parents as a commonplace role in the lives of so many American children. Depending on the circumstances, custody arrangements may cause a child to spend more time with a step-parent filling the day-to-day parenting duties than the child's biological or legal parent.
Increased cultural acceptance of LGBTQ+ rights and relationships has allowed individuals to form more diverse family structures including same-sex parents and transgender parents. Parents in polygamous and polyamorous relationships also present a non-traditional model in which children may have multiple parental figures in their lives.
Another major societal shift that has increased multi-parent family dynamics is the rise in grandparents taking on the role of a primary caretaker of their grandchildren. There are countless situations in which a grandparent may not be the legal parent of a child but may still be their primary caretaker in a way that exceeds the role of a highly involved grandparent. Factors such as addiction, death of one parent, or a single parent and their child living with a grandparent can all contribute to a grandparent acting more like the child's parent in day-to-day duties. "Grandparent rights" in New Jersey are recognized only in limited circumstances. If a grandparent seeks visitation rights to their grandchild, they must show that visitation is in the best interests of the child and this could be established by demonstrating that the grandparent acted as a parent to the child and was their full-time, primary caretaker.
Advantages and Disadvantages of Families with Multiple Parents
The number of parents in a child's life is not determinative of a child's experience or outcome. More parents in a child's life can mean more love and support. Diverse personalities among multiple parents, along with varied experiences and knowledge can all contribute to a rich and balanced upbringing. Children require a substantial amount of time and resources from their parents. Any parent knows that raising a child is more than a full-time job and it's not uncommon for parents to feel divided between all of their obligations and other children. Some may even wish they could multiply themselves. One can argue that having multiple parents involved in a child's life has the potential to increase the odds that all of the child's needs are met, with multiple adults capable of contributing to the child's life with their time, attention, emotional support, and financial support.
However, multiple parents do not necessarily equate to increased support and love for a child. Every situation is different and it is easy to imagine how multiple parents who do not all agree on how to raise and/or discipline a child can contribute to confusion for the child and the family as a whole. Having multiple parents can also create more complexity for a child logistically and even emotionally as they navigate the different personalities and opinions of multiple authority figures in their lives. Finally, while many circumstances surrounding a multiple-parent family are increasingly accepted and commonplace, there are some familial situations that may be met with stigma leading children to feel uncomfortable about their family dynamic or even discriminated against by their peers, school, or society in general.
Multi-Parent Families and NJ Law
The New Jersey Parentage Act sets forth several ways that an individual can establish parental rights. However, it does not expressly allow for multi-parent families or provide legal recognition for parents other than biological or adoptive parents. New Jersey jurisprudence or case law does, however, acknowledge some important principles and concepts that may lead to future legal recognition of multiple parents. In one of these important cases, Matter of Adoption of Child by J.M.G., 267 N.J. Super. 622 (Ch. Div. 1993), the court found that a child's best interests trump rigid constraints of what constitutes a family. Years later, the New Jersey Supreme Court recognized the concept of a "psychological parent" or an individual who takes on the role of a parent in a child's daily life, reasoning that these relationships warrant protection as interfering with or terminating the relationship may be against the child's best interests.
Legal Counsel Becomes Critical When Dealing with Matters Related to Multi-Parenting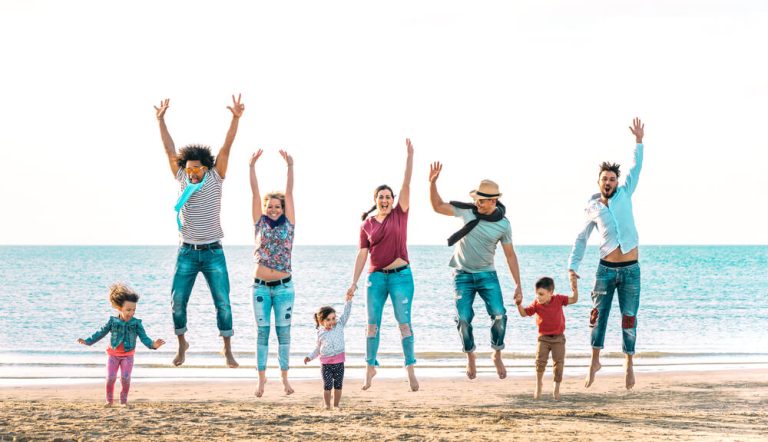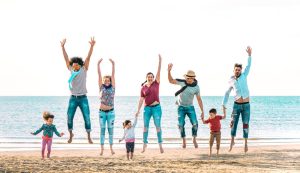 Multi-parent families lack enumerated protections under New Jersey law; however, the concept of a psychological parent and priority of a child's best interests under NJ law, provide a potential foundation for protecting non-traditional parent-child relationships, if you can make a compelling legal argument. Due to the current limitations in New Jersey law on parentage, some benefits of a legally protected parent-child relationship are not extended to non-biological or non-adoptive parents like being a beneficiary of that individual for government welfare programs or being recognized as an heir in the state's intestate laws, which determine how an estate is divided when someone dies without a will. There may, however, be other benefits for multiple-parents who are deemed to be a psychological parent by the court including potential visitation rights if the family splits up.
Contact a Woodland Park NJ Multi-Parent Family Law Attorney to Discuss Your Case
The nuances in multi-parent cases are many, and the legal landscape is unclear. That's why consulting with a New Jersey family lawyer at The Montanari Law Group, who handles multiple parent cases, is vital. Our team of family law attorneys can review the facts of your case and help you determine what rights you may have as a multiple parent in your circumstances.
If you are a biological parent or adoptive parent and you want help establishing the rights of your spouse or partner as a parent in your child's life, or you wish to oppose another individual's assertion of themselves as a parent to your child, we are here to help. Call 973-233-4396 for a free consultation. With local offices in Little Falls, we assist multi-parent families in West Orange, South Orange, Millburn, Passaic, Verona, Nutley, Totowa, and throughout Northern New Jersey.