Driving under the Influence of Drugs Lawyers in Passaic County, NJ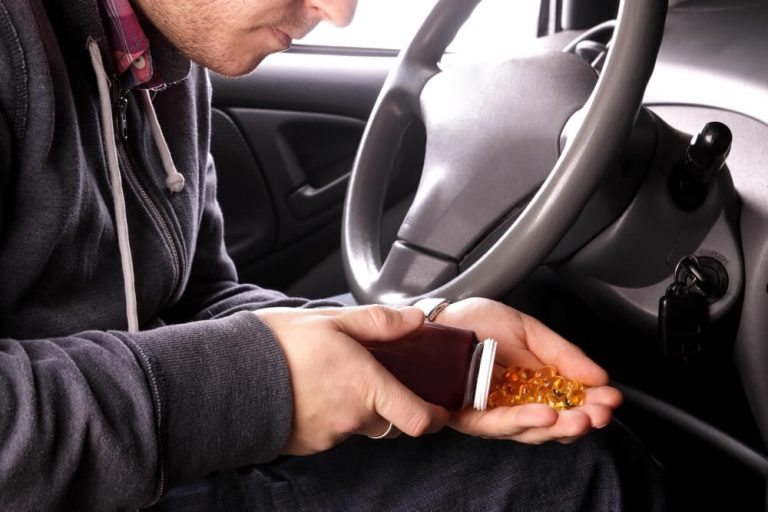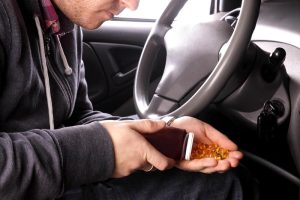 It has been said that Americans self-medicate more than citizens from any other country, sometimes to our detriment. When a person operates a vehicle and is impaired, or they permit someone they know to do so, they are guilty of DUID. The offense of driving under the influence of drugs (DUID) in New Jersey can mean using controlled substances, over-the-counter (OTC) medication such as NyQuil or Benadryl, or a prescription drug such as valium. Also, any narcotics, hallucinogenic substances, or habit-forming drugs are considered controlled substances.
If you are facing Drug DUI charges, the first action item on your list should be speaking with and retaining a qualified and experienced DWI defense lawyer to go over your case and explore all of your defense options from different sides in a free initial consultation. Our Passaic County Drug DUI defense lawyers have experience handling driving under the influence of drugs and similar types of cases in Wayne, Clifton, Paterson, Woodland Park, Little Falls, Haledon, and throughout Passaic and northern New Jersey. For more information about how best to handle your Drug DUI case and how our skilled attorneys can assist you, contact The Montanari Law Group either online or by phone at 973-233-4396. We offer free consultations to best serve your needs.
Types of Drugs and Potential Signs in Drug DUI Cases
Painkillers such as fentanyl and oxycodone and antipsychotics such as Seroquel or Quetiazic are common prescription drugs, as are clorazepate, Xanax, and lorazepam for anxiety.  Drugs are everywhere, sometimes prescribed, sometimes taken without a prescription. Adderall and Ritalin are for ADHD and produce a buzz-like high.  Combining those drugs with alcohol, marijuana, other illegal substances, or OTC medications can cause irrational behavior, vomiting, violent episodes, hallucination, drowsiness, arrhythmia, and hyper/hypoventilation. Other signs include loss of inhibitions, loss of coordination, slurred speech, enlarged pupils, bloodshot or glassy eyes, dizziness, aggressive behavior, euphoria, dizziness, profuse sweating, and irritability. In severe cases such as fentanyl with heroin, they can cause accidental death. Following several deaths of musicians and actors found with that combination in their systems, it has become common in the public at large. Clearly, it is perilous.
Driving under the Influence of Drugs (DUID) Charges and Penalties in New Jersey
Like any DWI charge anywhere, New Jersey takes driving under the influence very seriously. When a person is under the influence and cannot control their vehicle, the injuries can be grave.  That is why New Jersey takes these charges so seriously. In fact, New Jersey has stiffer penalties for driving under the influence of drugs offenders than for first-time DWI involving alcohol. DUI drugs violations are in a higher tier DWI equivalent to someone driving with a BAC of 0.10% or higher.
The first offense carries a suspended license from 7 months to 12, 12 to 48 hours at an intoxicated driver resource center, a fine of $300-$500, up to 30 days in jail, an insurance charge of $1,000 per year for three years, a $100 DUI enforcement surcharge, and six months to a year with an ignition interlock device installed in the primary vehicle at the judge's discretion.
The second offense within ten years carries a possible 48 hours to 90 days in jail, 30 days of community service, a fine of $500-$1000, 12-48 hours in the driver resource center, driving license suspended for a year. An insurance charge of $1,000 for three years, a $100 DUI enforcement charge, and a required ignition interlock during the suspension and 1-3 years after the driving privileges have been granted.
The third offense within ten years carries a mandatory fine of $1,000, not less than 180 days in jail, but 90 can be served in an inpatient facility approved by IDRC, an insurance charge of $1,000 for three years, a $100 DUI enforcement charge, driving license suspended for ten years, and a required ignition interlock during the suspension and 1-3 years after the driving privileges have been granted.
The Role of a Drug Recognition Expert (DRE) in Proving DUI Drugs
Believe it or not, a DRE is an officer trained in observational skills that allow them to determine what the driver has taken (Xanax, Adderall, Paxil, etc.) but in what quantity and whether or not the driver is impaired. The prosecution is obligated to prove beyond a reasonable doubt that the driver cannot drive safely because they are affected by what they have consumed.
DRE officers examine the driver's vital signs, heartbeat, respiratory frequency, a psychosocial test, an interview, muscle tone, eye movement, and any symptoms that can be observed that would identify intoxication and which drug.
The DRE training is relatively minimal.  They are provided 72 hours of training over nine days. That is hardly enough time to even scratch the surface. Officers don't have the medical expertise to determine what substance and how much was taken.  They don't consider a person's metabolism, absorption, nervous system, and physiology. No medical history is made. These are complex body systems, and unless they were a doctor and lab technicians, any observation they would give has the potential to be called into question.
Road and Lab Testing for Alleged Drugged Drivers
In New Jersey, if you are pulled over for a DWI because the police suspect you have had too much to drink, you are obligated to take a breath test.  If you are over the legal limit, you will be arrested. There is no legal limit for drugs because they cannot be measured. Officers can request a blood and urine sample to determine what substance you have taken, but that does not occur until after you have been arrested. Blood testing requires your consent or a warrant in most cases. If you comply and get the test, it must be sent to the lab. Although a lab tech is handling it, urine and blood samples should also be thoroughly reviewed by your attorney and potentially a DWI expert as well. False positives can and do occur, as do errors with administering these tests or evidence issues like the chain of custody. Also, it is impossible to identify how much of a drug was taken or when.
Are there Potential Defenses for Driving under the Influence of Drugs Charges?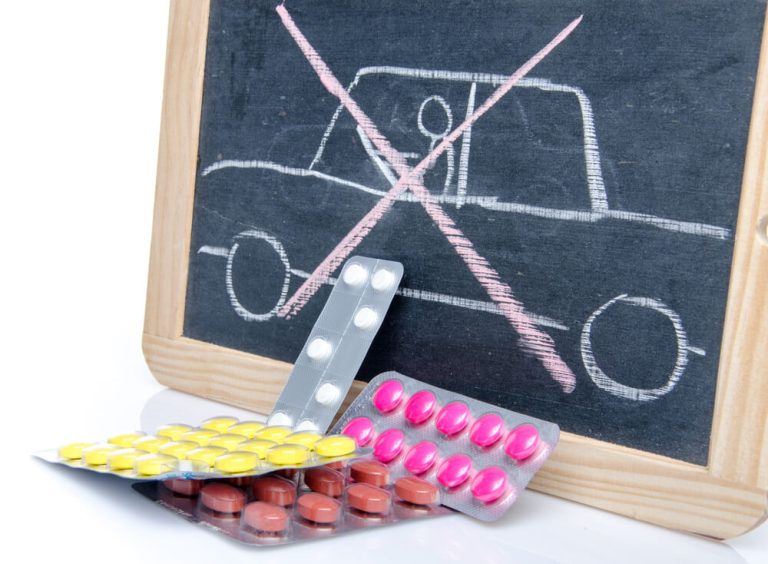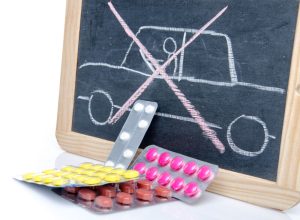 The first rule is to be quiet.  Don't try to explain, don't answer questions; act calmly and respectfully.  The police didn't stop you for a chat.  They believe you have done something wrong.  Don't give them ammunition. Make sure you were stopped for a legal reason.  If you were stopped and there wasn't an infraction or clear evidence that you were impaired, your case may be thrown out.
If an officer or a DRE uses an invalid, inaccurate, or non-standardized field sobriety test or accuses you of having taken a specific substance, know the first rule and call a lawyer. If you were not properly instructed before any road or other testing, and did not understand what the officer said, you may have a defense. If you are obligated to provide urine or blood samples, the results may be evaluated an if issues exist, proven inadmissible in court.
Other Common Charges in DUI Drugs Cases in New Jersey
Part of being detained for a drug DUI is the possibility that the driver may be keeping drugs in the car, which will often be found when the police officer searches. So now, besides DUID, the driver may be facing additional charges for possession of CDS in a motor vehicle, drug possession, and depending upon the quantity of the substance, possession with intent to sell or distribute. This raises the stakes in the case and increases potential consequences of being convicted.
Contact our Little Falls Drug DUI Defense Lawyers to Analyze Your Case
If you have been arrested for driving under the influence of drugs (DUID), you are probably very concerned. New Jersey drugged driving laws are some of the strictest in the nation, but we are dedicated to helping our clients obtain the best results possible when tirelessly defending them.
The most important thing for you to know if you are arrested for Drug DUI charges is that defense attorneys who handle these cases can prove massively useful to your case. The DUI lawyers at Montanari Law Group have decades of experience defending clients charged with driving on drugs in New Jersey. Many times, charges are so subjective and the evidence is weak. Since many mistakes can be made and the evidence may be lacking to prove the case against you in court, our DUI attorneys inspect every element intensively and we know how to take advantage of them. Our firm consistently defends clients in courts in West Milford, Ringwood, Wanaque, Hawthorne, Totowa, and throughout Passaic County.
Call our Little Falls law office today at 973-233-4396 or reach us online. We are waiting to hear from you and provide a free consultation. Answers to your particular questions about driving on drugs and how to handle your defense are just a phone call away.