Ramifications if One Party Doesn't Agree to the Divorce in Passaic County NJ
Obtaining a divorce decree is one of the few things that many couples seeking a divorce can agree upon. However, it is not always the case that both parties want to get a divorce and one spouse may even vehemently oppose it.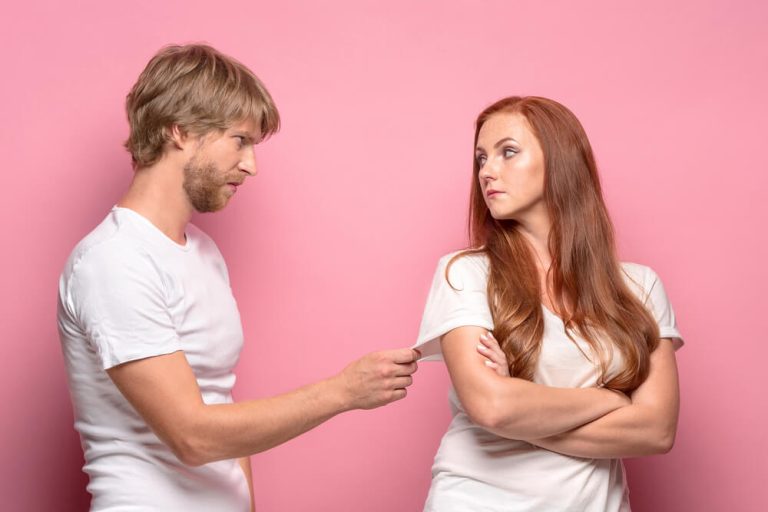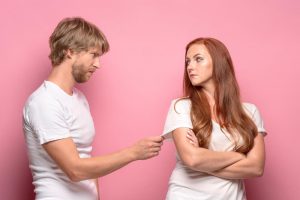 More often, one spouse may oppose the terms of divorce in the initial complaint. Both situations can lead to litigation over whether the marriage should be dissolved at all and, if so, on what terms. What happens when your spouse is against a divorce? What do you do if your spouse files for divorce and you want to reconcile? Or what if you completely disagree with some of the proposed terms like division of assets, alimony, or child custody? When there is not a meeting of the minds between two spouses about if and how their marriage should be dissolved, sometimes a drawn-out legal battle results, or sometimes, though much more rarely, the couple might reconcile.
If you're currently going through a divorce in West Orange, Bergenfield, Fort Lee, Millburn, Bloomfield, Wyckoff, Woodland Park, or any nearby towns in Passaic County and North New Jersey, The Montanari Law Group is here to protect your legal rights. Our experienced family lawyers offer a complimentary and confidential consultation at our Little Falls office, which you can request by calling 973-233-4396 or visiting our online contact form. It's important to take proactive steps like filing counterclaims and building a strong defense to avoid unfavorable outcomes during the legal process. So, if you need assistance, don't hesitate to reach out to our divorce attorneys promptly.
Diverse Motivations for Opposing Divorce in NJ
Genuine Desire to Continue the Marriage
The reason why one spouse may oppose a divorce varies between each marriage and individual, but the most common reason may be quite simple—they genuinely do not want the marriage to end. While each relationship is impacted by different influences and circumstances, a spouse may oppose a divorce when the filing spouse has accused them of some wrongdoing like adultery or abuse. The other spouse may feel that they are being punished and losing their marriage unexpectedly and oppose the divorce.
Religious and Cultural Beliefs
Other individuals may oppose a divorce due to their religious beliefs. Many of the world's major religions, including Christianity, Judaism, and Islam, prohibit divorce except in very limited circumstances. Some spouses may believe that the government does not have the spiritual authority to end their marital union and oppose a divorce on that basis. For those from a more traditional culture or background, the idea of getting a divorce may cause them to fear that they will be an outcast within their cultural community or cause them to carry a negative stigma and be unable to remarry.
Financial Reasons
Finally, some people oppose a divorce for financial reasons, which is not uncommon. The individual who opposes divorce for financial reasons is not necessarily always the more financially dependent spouse, nor is it always the breadwinner. Many factors may influence a spouse's reluctance to divorce due to financial concerns. A spouse with considerable wealth but no premarital agreement may fear losing half of the wealth they have accumulated. On the other hand, a financially dependent spouse who did sign a premarital agreement limiting the amount of assets they would receive in a divorce may believe it is more financially advantageous to remain married.
Concerns over the financial implications of a divorce are certainly not limited to high-earners and wealthy couples. With interest rates, rental prices, and all costs of living on the rise, many lower-income and middle-class couples may be concerned about their ability to make ends meet if they become two separate, single-income households.
Legal Procedures and Considerations If a Spouse Opposes Divorce
If a spouse wishes to oppose a divorce filed in New Jersey, they must file an answer with the court detailing their objections to the divorce and, if the divorce was filed on the basis of fault, including substance abuse, adultery, extreme cruelty, or desertion, the spouse's defenses against the allegations.
Even if a divorce is filed on no-fault grounds or irreconcilable differences, a spouse may still oppose the divorce itself for a variety of reasons, including one or more of those listed above. It is important to note, however, that particularly when a divorce is filed on no-fault grounds, fighting the dissolution of a marriage will typically only result in protracted litigation rather than a successful opposition to the divorce occurring at all. In that case, the only avenue for avoiding the dissolution of a marriage is if the couple decides to reconcile.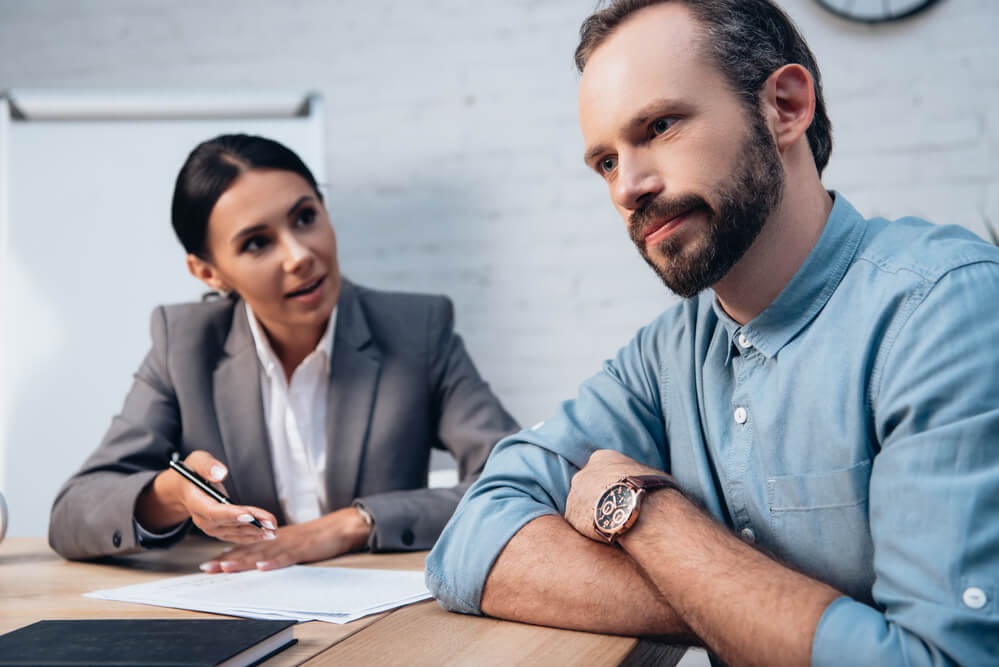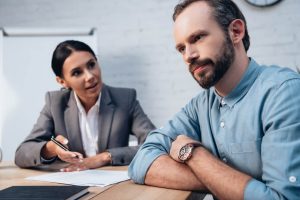 A study from the Journal of Divorce and Remarriage found that over 60% of spouses wish their spouse would have tried harder to save their marriage while they were going through a divorce. While reconciliation is certainly not impossible, it will likely require a lot of intentional mediation and counseling.
Spouses who are not opposed to dissolving the marriage but disagree with the proposed terms of the divorce will benefit from seeking the advice of an experienced divorce attorney to negotiate terms like child custody, asset division, alimony or spousal support, and more.
Does the divorce process stop if one of the parties opposes divorce?
The divorce process does not stop if one spouse opposes the divorce. On the contrary, opposing a divorce will typically lengthen the process. If you do not agree with your spouse's divorce filing or if your spouse opposes a divorce proceeding that you initiated, the best path forward is to seek the guidance of experienced legal counsel to facilitate constructive dialogue and negotiations between you and your spouse. If both parties are willing to participate in mediation, much progress can be made in regard to resolving key areas of dispute. In fact, New Jersey courts will typically require couples to try to reach an agreement on the terms of their divorce through mediation.
Contact a Little Falls Lawyer about Opposing Divorce Today
While you cannot always control exactly how the divorce process will unfold, you can have considerable influence on the terms of your divorce with the right divorce attorney alongside you. The first step is to understand your own legal rights, financial needs, and desired outcomes from the process and then form the right strategy to get there. Your strategy must account for the actions or potential actions of your soon-to-be ex-spouse. A knowledgeable New Jersey divorce lawyer at The Montanari Law Group can help you see the trees and the forest, so to speak, so you can be well-prepared to protect your interests and desires. We are prepared to assist with all of your divorce-related issues in Newark, Montvale, Wayne, Paramus, Hawthorne, Haledon, New Milford, and elsewhere in Northern New Jersey. Call today for a free consultation at 973-233-4396.