Reconciliation Agreement and Divorce Law Attorneys Passaic County NJ
Read on to learn more about reconciliation agreements and how having a family law attorney's support can facilitate your reconciliation process.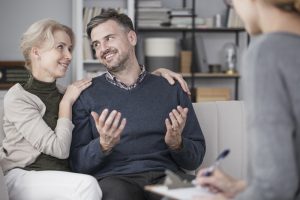 When a couple marries, they enter into a legal and financial agreement, as much as they are entering into an evolved stage of their personal relationship. As such, many couples decide to file a prenuptial agreement before getting married to establish clarity about how shared assets would be divided in the case of a separation.
Whether or not there is a prenuptial agreement, sometimes something arises during the course of the marriage that serves as a reason for clarifying assets division in the case of separation. In this case, a postnuptial agreement is drawn up. If something has happened between the couple that is grounds for divorce to be filed, they may sign a reconciliation agreement that prevents divorce. This is a type of postnuptial agreement.
What is a prenuptial agreement?
Many couples nowadays sign prenuptial agreements before tying the knot. This is not fatalist thinking; rather, it creates a framework under which the 'business partnership' aspect of the marriage can be viewed. It also establishes certain aspects of financial sovereignty for each partner that can be kept in mind throughout the course of the marriage and executed by a court in the case that something within the partnership changes. As it is often called, a' prenup provides each partner in a couple with specific controls over their marital legal rights and outlines how a separation would be handled, whether it be through divorce or death. Such controls include how assets will be divided, how the estate will be properly distributed, and whether each member of the couple will seek alimony in the case of divorce. These precedents overrule common New Jersey divorce law. As such, judges will turn to a prenuptial agreement to determine that it is legal and executable in the case of separation.
What is a postnuptial agreement?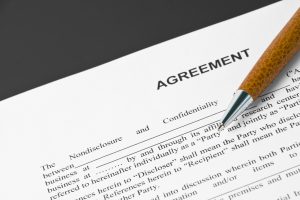 A postnuptial agreement is a legally binding agreement signed by a couple after marriage. This kind of document could be a revision to a prenuptial agreement, decided upon after the experience of marriage as seasoned each partner a bit and perhaps changed their outlook. Other reasons for filing a postnuptial agreement would be in the case that one partner stops working to bring up the children and wants to ensure that their fair share of the assets would be obtained in the case of divorce, though they are not financially contributing;  financial mismanagement by one partner that causes deep debt for the couple; or the desire to include children from prior marriages in the assets inheritance in the case of divorce.
What is a reconciliation agreement?
Reconciliation is yet another specific type of postnuptial, also called mid-nuptial, agreement. This type of agreement is drawn up to prevent divorce. A reconciliation agreement is sought after something has happened that is grounds for divorce, and perhaps one spouse has even filed a divorce complaint. As a means of dismissing all divorce proceedings, the couple enters into a reconciliation agreement that offers over some asset or financial right to the separating or divorcing party.
This exchange of one thing for another (usually financial) thing is called consideration. Because reconciliation agreements are often filed after a series of behaviors have led to one party's actionable desire to file for divorce, the divorcing party's consideration is often simply the promise that they will remain in the marriage. This, according to the court, is considered valuable enough as a reconciliation conscension. However, the other party generally concedes much more, as they are the 'culpable' party for the intention of divorce.
Whether a reconciliation is enforceable by the court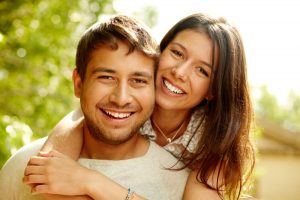 A judge will look at whether the reconciliation agreement is fair and enforceable for a reconciliation agreement accepted by a New Jersey court as legal standing. The court will look at what caused the original intent to divorce and determine whether the conditions of that situation rendered the considerations of each side valuable and fair; as well as whether an agreement to reconcile after such an incident or series of incidents is appropriate and thereby just as an independent legal document.
The key to having an enforceable reconciliation agreement is its specificity and appropriate provision of context. To draft a reconciliation agreement that a New Jersey judge will approve, it is important to have an experienced family law attorney's skilled legal support.
Contact A Little Falls, NJ Reconciliation Agreement Lawyer Today
At The Montanari Law Group, our veteran divorce attorneys support our clients in Paterson, Hawthorne, Wayne, and across Northern New Jersey in ensuring that all legal proceedings regarding divorce and reconciliation are executed seamlessly.
Let us get to work for you. If you need professional advice, please contact our family law attorneys online or through our Little Falls office today at 973-233-4396. We are here to help you create an agreement that is fair and takes your concerns into account.