Out-of-State Divorce Attorneys in New Jersey
Our Divorce Lawyers Will Help You Navigate Through the Requirements to File for an Out-of-State Divorce in Paterson, Newark, Hackensack, Jersey City, and NJ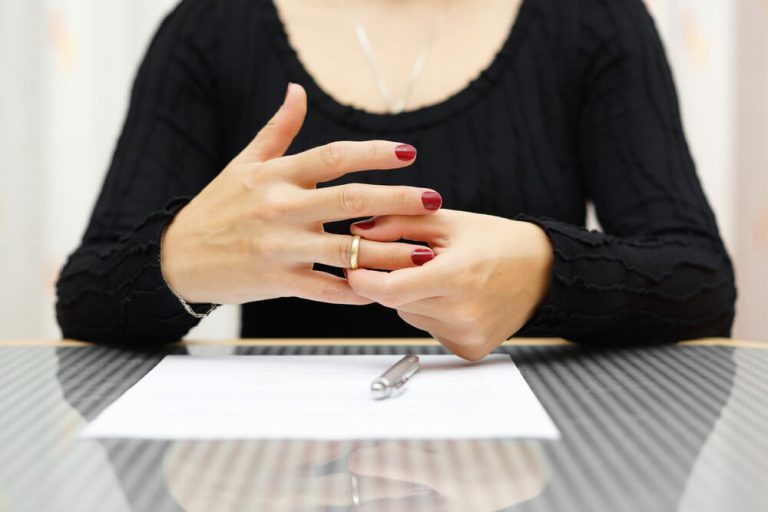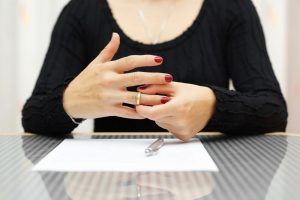 Someone who is on the road frequently for work can experience marital difficulties that could lead to divorce.  The adage that absence makes the heart grow fonder isn't always the case when the stress of being apart takes its toll on the relationship.  A recent study by the Department of Psychology in conjunction with their school of Modern Sociology demonstrated that couples whose partner travels for work more than 10 days a year are almost two times more at risk for divorce than couples who don't have a traveling partner. Moreover, couples who are apart for more than 22 days a year are five times more likely to divorce. According to the study, the most affected family members when one partner travels frequently are couples with children, young couples, and female spouses.
Divorce is problematic enough, let alone when your partner is in another city, state, or country.  But with an excellent divorce attorney from The Montanari Law Group, LLC, and plenty of patience and determination, it is possible to get divorced even when your spouse is not in the state. We serve clients in Union City, Jersey City, Franklin Lakes, Wayne, Montclair, Wyckoff, Millburn, Ridgewood, Prospect Park, and elsewhere in northern New Jersey. For a free consultation, don't hesitate to get in touch with us by calling 973-233-4396.
Factors to Consider for an Out-of-State Divorce in NJ
There are many different circumstances in out-of-state divorces.  If you want to file for divorce, either you or your spouse must have been a resident of New Jersey for at least twelve months.  In the case of adultery, either spouse must have resided in New Jersey for any amount of time less than a year. If the reason for the split is irreconcilable differences, either spouse must have lived in New Jersey for six months.
Just like in state divorces, couples without children have much less to work out, and much of it can be long-distance.  Mediation is a great way to reach an understanding of who gets Aunt Tilly's tea towels and where Scruffy is going to live.  It also lends itself to working things out long distances through teleconferencing.
When there are children, it can get somewhat more complicated.  Planning visits, working out transportation, determining child support, and assuring there is healthcare no matter where the children reside are all challenges.  Also, if the primary custodial parent has moved out of state, a court must determine that it is in the children's best interests for that to occur.  It is not enough to say the children won't be harmed, if not to prove they will thrive in their new environment.  Also, a viable visitation plan for the non-custodial parent is required.
Strategies for Navigating a Long-Distance Divorce
If the spouses are able to work through the divorce calmly and rationally, the case doesn't have to see the inside of a courtroom.  When decisions regarding child custody, alimony, visitation, and distribution of assets and debts can be reached without litigation, the results are most beneficial to everyone.  Meetings can be held online, and information can be sent via email.  It is no walk in the park.  An experienced divorce attorney is crucial to keep you organized, on track, and as focused on the long-term results as possible.
Another option is a divorce from bed and board.  In New Jersey, a divorce from bed and board is a type of legal separation that allows a couple to live apart without dissolving their marriage. It is also known as a limited divorce.  Unlike a divorce, a divorce from bed and board does not completely terminate a marriage. Instead, it allows a couple to live apart and separate their assets and debts while still remaining legally married. In a divorce from bed and board, a court may make decisions regarding child custody, visitation, child support, spousal support, and the division of property and debts. However, the couple will only be able to remarry once they obtain a final divorce.  This type of separation can be useful for couples who want to live apart and divide their assets and debts but who may not want to dissolve their marriage for religious, financial, or other personal reasons.
Serving Divorce Documents to an Out-of-State Spouse
After filing for divorce, you have 30 days to serve your spouse with the divorce complaint.  This can be difficult when your spouse lives in a different state.  Your options are as follows:  Have the sheriff in the county where your spouse resides serve the complaint.  Hire a process server from a process-serving company. Send the paperwork via certified mail.  The last option is not recommended because it is easier to claim the documents were not received, and you will have to start the process again.
Can the Spouse's Lawyer Represent Them in New Jersey Family Court?
In New Jersey, a spouse can send their attorney to court to represent them in a legal matter, such as a divorce or a child custody dispute. However, the spouse should remember that they are still responsible for any decisions made in court on their behalf, and they should communicate regularly with their attorney throughout the process.  It is important to note that while an attorney can represent a spouse in court, they cannot decide on their behalf without their consent. The spouse is still responsible for making decisions about their case and providing their attorney with the necessary information and documents to support their case.  Sometimes, a judge may require the spouse to appear in court, especially for matters such as child custody or support. However, if the spouse is unable to appear in court due to illness or other circumstances, their attorney may be able to request a continuance or reschedule the hearing.  While a spouse can send their attorney to court to represent them in New Jersey, it is important for the spouse to stay informed about the progress of their case and ensure their attorney has all the information and instructions necessary to represent their interests effectively.
Contact Our Highly Qualified Divorce Attorneys for Your Out-of-State Divorce in Little Falls, NJ
The Montanari Law Group practices intensively in family law in New Jersey, including divorce cases. If you are going through a divorce, we can provide you with legal representation and guidance throughout the process, such as negotiating the terms of the divorce settlement, preparing and filing legal documents, and representing you in court. We will help you and your spouse work through your divorce in a less adversarial and more cooperative way in Millburn, Short Hills, Maplewood, Nutley, Little Falls, Essex Fells, Hackensack, and surrounding areas.  We can negotiate a child custody arrangement that is in the best interests of your children, as well as determine child support payments.
We have settled hundreds of divorce agreements, and every one is unique.  Your needs and concerns are our first priority, and we will do everything within our power to give you the resolution and closure you need. We can be reached at (973) 233-4396 or online to give you a confidential consultation.