Mental Fatigue and Divorce in New Jersey
Divorce can be a draining process, frequently resulting in serious burnout. Knowing what to be aware of and strategies for successfully coping is essential.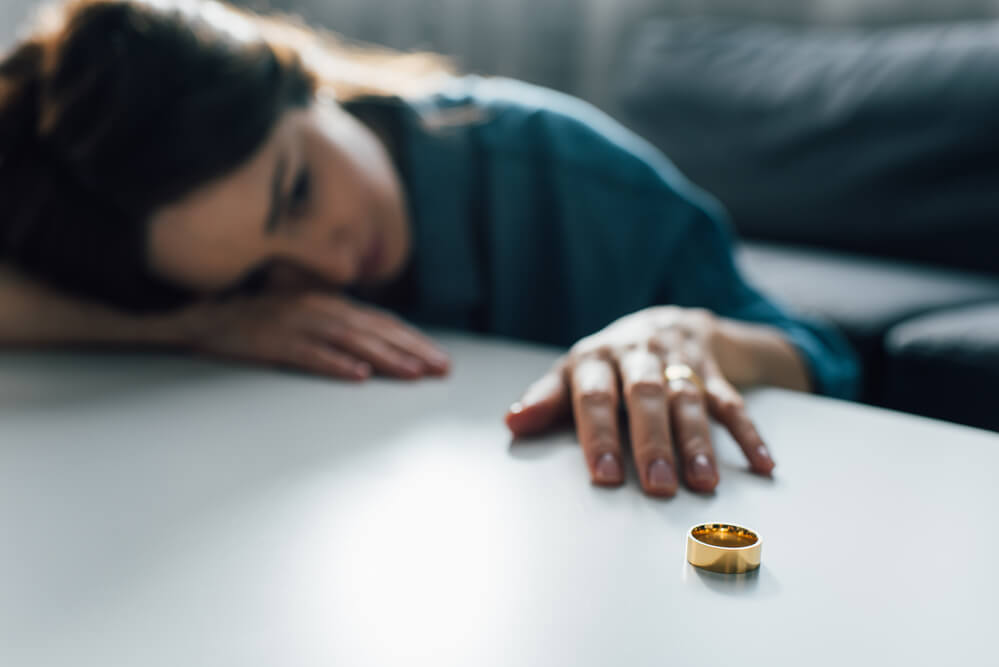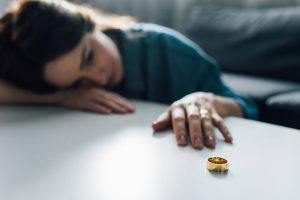 The divorce process can be incredibly exhausting, both emotionally and mentally. It is a complex and often difficult process requiring significant time, effort, and resources. Divorce can involve numerous legal proceedings, negotiations, and discussions with lawyers, financial experts, and other professionals, which can be incredibly draining.
In addition to the legal aspects, the emotional toll of divorce can be significant. Divorce often involves the dissolution of a long-term relationship, which can be emotionally challenging and traumatic for both parties. It can also involve disputes over children, property, and finances, which can be highly stressful and emotionally draining. Getting a divorce means starting all over again.  You may have to move to a part of town you are unfamiliar with, live in a new house, create a schedule to spend time with your children and make a plethora of other changes.  Your life feels as if it were upside down; righting it will take time.
Unfortunately, some people find it difficult to deal with the emotional damage that divorce causes. In these situations, it is strongly advised to speak with a divorce lawyer who can view things as your ally and a neutral third party who will attempt to lessen the load. At The Montanari Law Group, we work to make you feel secure, knowing that we are prepared to handle the legal aspects of your divorce in Newark, Kearny, West Orange, Hackensack, Jersey City, Hoboken, Montvale, Bayonne, Wayne, and throughout NJ. Do not hesitate to contact us and call (973) 233-4396 to receive a cost-free initial consultation.
What Are the Potential Emotional Tolls of Divorce?
Getting a divorce diminishes your financial resources, but more than that, it eats away at your emotional and mental well-being.
It often involves the loss of a significant relationship and all the hopes and dreams associated with it. No one gets married thinking they will get a divorce.  Getting a divorce, to some, feels like giving up on your partner or yourself.  This can lead to feelings of grief, sadness, and loss.  The National Institute of Health (NIH) listed divorce as the second most traumatic occurrence in the lives of married couples, outranked only by a spouse's death.
Hurt feelings, a sense of rejection or betrayal, and the feeling that injustice was committed can make getting a divorce much more difficult. Infidelity is a typical example of an angry breakup. According to Psychology Today, 30-40% of divorces are at least partially blamed on affairs.
Getting a divorce is akin to participating in a marathon. The courts don't always move as quickly as one would like, and legal expenses continue to rise. A fair distribution of the debts and assets, a parent visitation plan, and other agreements that must be made can become a huge source of anxiety and stress if one side (or both) refuses to make the concessions necessary to settle the divorce.
Divorce can also result in feelings of isolation. No one knows the specific circumstances that led you to divorce your spouse; save your attorney. Family members and friends will sometimes speculate, assume, and accuse you both without having the facts. At the time when you need them the most, you may find yourself more alone than ever. This is especially tricky when friends you had as a couple begin to choose sides or just disappear because they feel that continuing a friendship with you would be equal to betraying their friendship with your ex. Also, maintaining a relationship with your in-laws could be precarious. As much as you loved them and they loved you, your ex is their child, and if they are forced to pick someone, you will most likely be on the losing end.
Guilt is the gift that keeps on giving, especially during a divorce. Did you do everything possible to stay together? If your previous support system blames you for the divorce, the guilt may become even worse. Religious communities that frown on divorce, no matter the circumstances, may augment your feelings of guilt and isolation.
The greatest of all of these emotions and attitudes is trauma. You could have childhood trauma remembering your parent's acrimonious split. You could be petrified about how you will handle everything your ex did in your life as a couple and how to live on your own. The trauma of the divorce process itself, especially if things get ugly. Once things have settled, you may still have the trauma of commitment or ever getting married again.
What Should You Avoid When Experiencing Mental Fatigue from Divorce?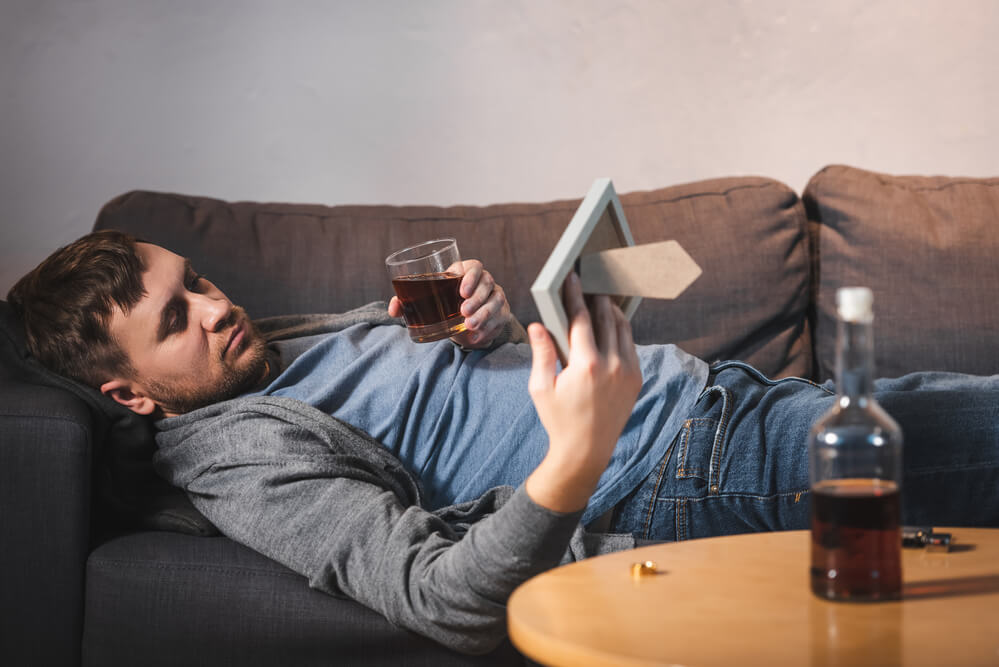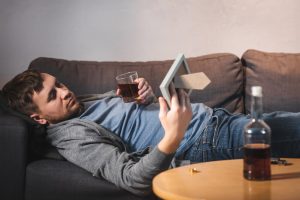 Using alcohol or drugs as a coping mechanism is always a bad idea. It may be counterintuitive not to use substances that will take the edge off, but they can increase your stress and harm your health.
Keep your cards close to the vest when it comes to your job. Talking about your divorce with one or two close friends is OK, but making it the only topic of conversation every day in the office can be a problem. It is better to seek a support system outside your job, keeping your private life private. Also, don't allow anxiety from work to cause more stress. Becoming a workaholic will only shift the stress from you to your job, and it could result in lower job performance due to fatigue.
If you have children, don't involve them in the divorce. This will only increase their anxiety which in turn will increase yours. They are not your friends, nor are they your therapist. They need to be reassured and comforted.
Don't go this alone. Lean on friends and family to support, listen to you, and offer help when needed. You don't need to swallow your emotions and pretend that all is well. Support groups are a fantastic way to share your experiences and get ideas from others on how to cope.
Focusing on negative thoughts is a big no-no. Getting caught up in the downside during a divorce is easy and you don't want to ignore what you are feeling because that can make things worse but try to find a balance emotionally.
Strategies to Implement When Divorce-Induced Mental Fatigue Occurs
Get moving!  Exercise provides endorphins, improves circulation, and helps our mental health.  It doesn't have to be a two-hour grinding session at the gym.  Something as simple as a 20-minute walk or some simple stretching in your living room can make a difference.
Be conscious of how much you are eating.  This can go both ways.  Some people use food as comfort during times of stress, and others have little to no appetite in moments of emotional turmoil.  Neither side of the coin is helpful, so consider seeing a nutritionist to keep your body nourished.
Many times, anxiety can stem from not knowing what will happen next.  Begin planning where you will live, what your relationships with others will look like, and what your financial life will look like.  Transition is easier when we know what is ahead. Create a to-do list or schedule to help you manage your time and prioritize tasks. This can help you feel more in control and reduce stress.
Set boundaries when you are feeling overwhelmed.  There is nothing wrong with prioritizing your needs by declining social commitments.  If your friends are indeed friends, they will understand.
Practice mindfulness techniques such as deep breathing exercises or meditation to lessen anxiety and give you tools when stressful situations arise.
Don't go through this alone.  If 45% of all marriages end in divorce, many people in your circle of influence probably have gone through one.  Every divorce is different, but many emotions surrounding it are similar.  Reach out to friends and family when you want to share what you are feeling.
Grief is good.  It is vital to acknowledge the loss and pain that comes with it to get over this challenging time.  There is numbness, disbelief, frustration, sadness, and many tears.  The healthiest option is to allow all of them to happen and then let them go.  Grief is unique, so for one, it may last six months, while for another, it takes a year or more.  Sometimes you may experience grief as you move on with your new life.  It needn't be one or the other.  Both can coexist as you work through the process.
Let our Caring New Jersey Family Lawyers Help You Navigate Divorce
The Montanari Law Group has extensive experience with divorce cases of all shapes and sizes.  We understand that getting a divorce is exhausting and unpleasant.  Our job is to map out the best solutions for you as you share your unique needs and feelings.  We can explain your legal rights and options on issues such as property division, child custody, and spousal support.  We are excellent mediators and can help you reach a middle ground on key issues.
Our divorce and family law attorneys are compassionate and can provide emotional support during the divorce process.  We can help you manage your expectations, minimize the stress of the divorce process, and take on the legal aspects of your case as you focus on your optimal mental and emotional health in Fort Lee, Wanaque, South Orange, Millburn, Short Hills, Wyckoff, Montclair, Clifton, and across Essex County, Passaic County, Hudson County, and Bergen County.
If you are considering filing for divorce, call (973) 233-4396 for your confidential consultation, or fill out a form online, and we will contact you shortly thereafter.