The Marital Home in Divorce: Should You Stay or Go?
Seek professional advice from our divorce and family law attorneys serving Montclair, Clifton, Nutley, South Orange, and throughout Passaic and Essex County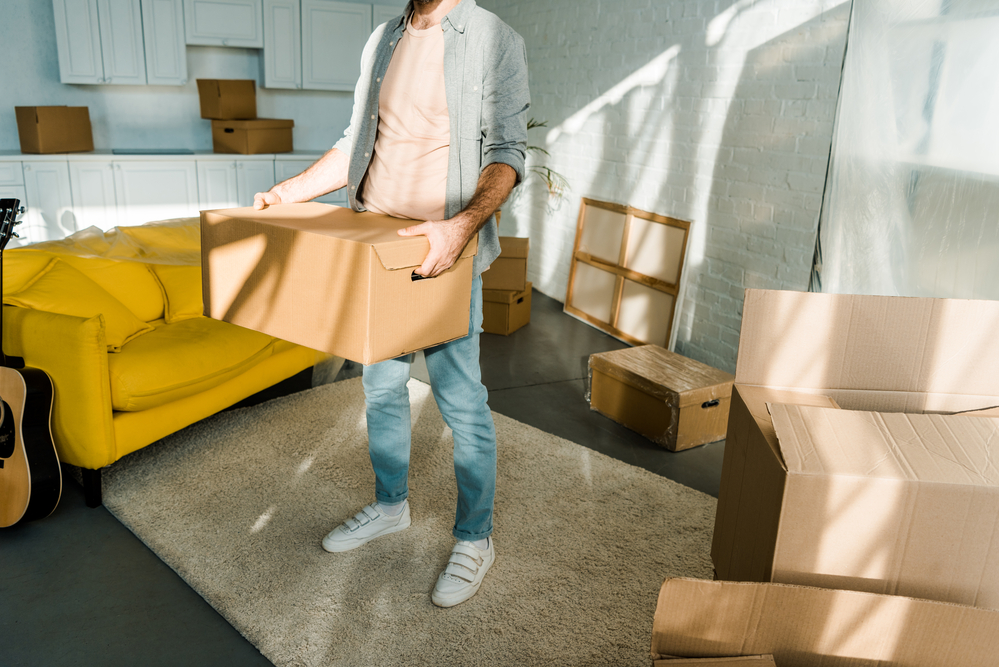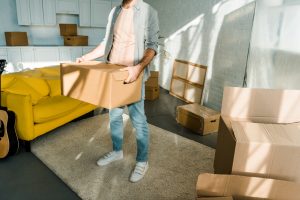 You and your spouse have decided the relationship is over.  You have agreed to get a divorce and end the marriage legally. Should one of you move out immediately? What are the consequences of leaving the marital home right away? Will you be somehow penalized further down the road once the divorce is being processed? These are all valid concerns that you should discuss with your attorney, but in the meantime, here are some points you can ponder.
Are you considering a divorce and not sure if you should leave your house while papers are ready?  Reach out to us, and let our team of attorneys give you a hand during the entire process. Our experienced team of attorneys at The Montanari Law Group, LLC has demonstrated experience in handling divorce and different legal family law-related issues in Wanaque, Verona, Haledon, Ridgewood, Franklin Lakes, Woodland Park, and the greater Northern New Jersey area. For a free initial consultation with one of our New Jersey family law attorneys today, contact us online or call our offices in Little Falls, New Jersey at 973-233-4396.
Is there an Abandonment Law in NJ?
The state of New Jersey is both a fault and a no-fault state for divorce. That means that the couple can cite irreconcilable differences, in the case of no-fault divorce, or allege grounds for a fault divorce.  If your spouse were to abandon the home for more than a year when the two of you were not in agreement about separating, the separation wasn't caused by your spouse (essentially locking you out) and there was no support for your children or your spouse during your absence, the court can grant the divorce with abandonment as the cause. Leaving the marital home could affect your position in a custody agreement. Breaking off all communication with your spouse and the children and refusing to contribute to household expenses (if you were the breadwinner) is considered abandonment, but simply moving out during the divorce while maintaining contact and financial support is not abandonment.
Will I Lose My Rights if I Move Out in NJ?
You cannot lose your right of ownership of the marital home, even when your name is not on the title. You will lose your right to make decisions regarding any new furnishings, remodeling, or landscaping. You have a right to privacy in your new place, just as your spouse has their privacy in the marital home. You may not have a legal right to enter the property if you have not contributed to its upkeep, rent, or mortgage payments. Your spouse may change the locks, leaving you without access to your possessions.
Why Should I Continue Living in the Home?
There are several reasons why you should make a go of living together during the divorce process even when it is not under the best of circumstances. The primary reason is child custody. If you spend less time with your children, the court may see that as an indication that their spending less time with you is not a hardship. By staying in the marital home, you are demonstrating an interest in maintaining as close a relationship has possible with them, and wanting to be involved in their lives is of the utmost importance. It is beneficial if you are moving out, to establish a parenting plan called a "temporary child custody agreement" which is a mutual custody agreement where you and your spouse set a temporary custody schedule until a more permanent one is settled upon in court.
By staying in the home, you are able to keep tabs on your spouse and the children.  You will also have access to all of the financial paperwork and other important documents you may need for your litigation.  Items such as bank statements, tax forms, credit histories, loan documents, and retirement statements are all vital to your divorce.
Another consideration is monetary. Maintaining one household is frequently challenging. Maintaining two residences is doubly difficult. Operating an expanded budget is not what you need when your resources are the same while your expenditures have doubled. It is important to choose a place that is suitable for your children to visit or spend several days. Finding a lump sum of cash to pay a security deposit and first and last month's rent can put you in dire straits especially when you add the cost of furniture, appliances, and household items.
What If I Can't Stay in my Home but the Divorce is not yet Final?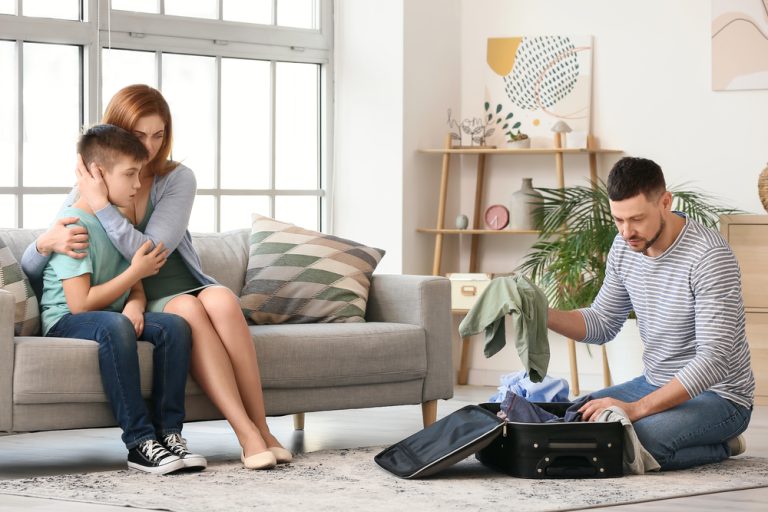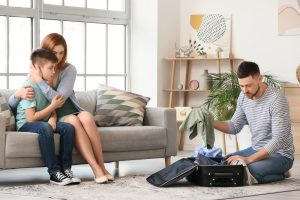 For the sake of argument let's say the environment in the marital home is simply too toxic. Your spouse does not work outside of the home and neither of you wants the children to suddenly be uprooted. The bickering and hostility are causing everyone stress, so you decide to move out to make the situation less volatile.
As part of the documentation for the divorce, take photos of all valuables including artwork, vehicles, and jewelry among others. Also copy documents proving additional income made by your spouse such as other properties, businesses, trust funds, and stocks or bonds.
It isn't always necessary to wait until the divorce is finalized to sell the house. Under financial duress, a couple may ask the court for permission to sell the marital home before the divorce proceedings have been finalized. This is called "pendente lite" which means "during litigation."  A judge will determine if the circumstances merit the sale of the marital home due to financial hardship and will divide the proceeds as part of the equitable distribution of assets.
Get Help with Moving Considerations in Your Divorce in NJ
Do you need help deciding what to do next? The decision you make has an affect on your future and that of your children.  This is not something you can do alone. Divorce is a complex process, and it would behoove you to have the legal guidance you need to move forward with your life. We have vast experience and want to be in your corner. Our divorce lawyers have been serving clients in Wayne, Totowa, Hawthorne, West Orange, Little Falls, and nearby towns for many years and we are here to help you make decisions and proceed with confidence.
If you aren't sure what your next step should be with regard to staying or leaving the house before your divorce has been finalized, call The Montanari Law Group, LLC at 973-233-4396 and schedule a free consultation. We can talk about your options and the way you want to proceed.