New Jersey Divorce Appeals and Appellate Process
Little Falls Divorce Appeal Lawyers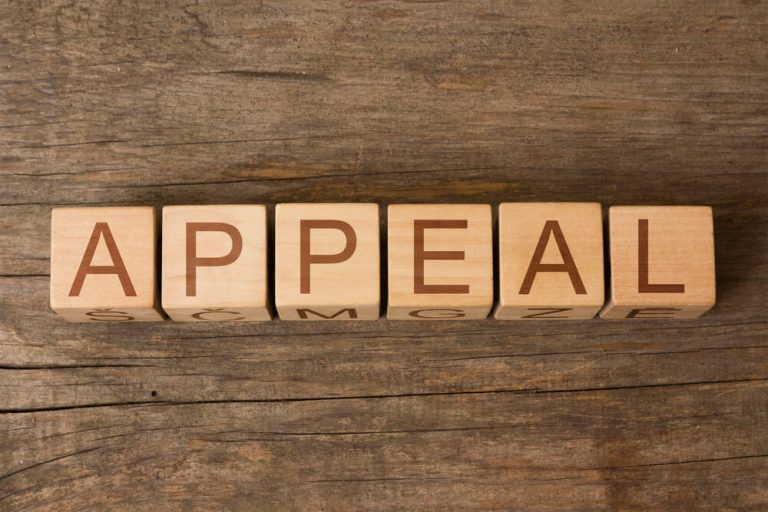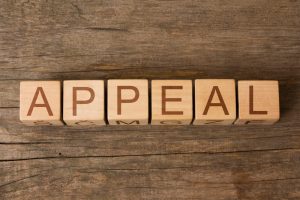 The process of divorce in New Jersey is often a long and strenuous one. Regardless of whether couples get along and are able to come to an agreement on the wide variety of elements that make up a New Jersey divorce order, such as equitable division of assets, child custody, spousal support payments, and child support, the process can be taxing on everyone involved mentally, emotionally, and financially. More difficult still is when one or both partners are not satisfied with the results of a divorce order that was handed down by a judge when the couple's case has not been able to settle out of court.  In such cases, one or both ex-spouses may appeal the decision. However, there are limits on the grounds for appeal. Read on to learn more about what a New Jersey divorce appeal is and how your family law attorney can successfully assist you throughout the appellate process.
At The Montanari Law Group, our committed team of family lawyers will handle all of the appellate-related aspects of your divorce case. Serving our clients over the years has increased our experience with divorce appeal cases, and we are ready to talk to you about the possibility of appeal and explore your options based on your current circumstances. If you have questions about how to start the appellate process of appealing your divorce judgment in New Jersey, give us a call at 973-233-4396 or make an appointment for an initial free consultation using our form to talk with a member of our staff about your potential appeal. We serve clients in Little Falls, Teaneck, Clifton, Paterson, Bloomingdale, Newark, Hackensack, and other communities in Passaic County, Bergen County, and Essex County.
Divorce Appeals in New Jersey
A divorce appeal in New Jersey family law is the process by which one or both parties can challenge the Superior Court's decision in a divorce proceeding by petitioning the higher Court of Appeals to review certain debated elements of the lower court's decision.
Grounds for a Divorce Appeal
Contrary to popular belief, an ex-spouse cannot simply appeal the decision of the court because they do not like one or more elements of the order. Instead, there are certain grounds for filing an appeal that provide solid reasons to petition to the Appellate  Division to review a divorce decision.
One can file an appeal if they believe that the judge made an error in interpreting New Jersey divorce law or miscalculated a fact of the individual couple's divorce. An appeal can also be filed if one or both parties believe that the judge overstepped their legal disposition or otherwise abused their neutral role. Finally, an ex-spouse can file an appeal if they do not believe an issue was fully resolved.
Such cases as Rolnick v. Rolnick show the importance of referencing solid evidence to demonstrate legal error in a court decision. The case, which went on for years and reflected a lack of trust and animosity between ex-spouses, resulted in the use of the higher courts of New Jersey without just cause or legal basis. Such cases will no longer be reviewed by the Appellate Court in New Jersey.
Steps in the Process of Appealing a New Jersey Divorce
When one or both ex-spouses determine that they will file a divorce appeal, they will first file a notice of appeal, which is delivered to the other spouse and to the court. Then, an official Record on Appeal is prepared that includes the court record – a compilation of all documents submitted for review in the original divorce case – and the court reporter's transcript. Each side has the opportunity to submit an appellate brief that outlines the argument. Once submitted to the Court, it may give permission to both sides to present oral arguments. Each side generally has 15 minutes to present oral arguments, and no additional evidence beyond what is contained in the court record is admitted, nor are additional witnesses. Upon receiving both sides' oral arguments, the court will make a determination about whether the lower court erred in its decision or approach.
The Superior Court: Appellate Division determines whether the law was properly applied in the Family Court. It is responsible for reviewing the lower court's ruling to decide whether the judge committed a legal error or overstepped their discretionary power.
Time Limit and Duration to Appeal a Divorce Decision in NJ
Upon entry of the final judgment of the court, a person has 45 days to file a notice of appeal. There are certain cases in which an appeal may be filed during the divorce proceeding, such as after a custody ruling, or in another case in which it is evident that the judge has erred in some form, the petitioner is likely to win an appeal, and delay in filing could cause harm. A divorce appeal could take between 10 months and two years because the Appellate Division faces high caseloads.
Considerations before You Choose to File an Appeal of Your NJ Divorce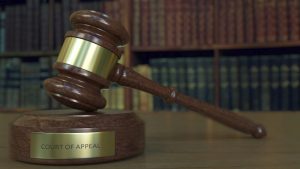 If you believe that your divorce case was not properly handled by the Superior Court: Family Part judge, or not all issues regarding equitable distribution or other elements of the divorce were resolved, you could consider filing an appeal. It is important to consider whether there was an actual legal issue that created an unjust outcome, as well as whether court documentation and the court reporter's transcript will provide sufficient evidence of such an error. Because no new evidence may be provided in the Appeals Court, the application of the law in the lower court must be shown to have been clearly erroneous. And, in the case that the error was absolutely blatant, a motion for reconsideration could be a more rapid route to resolution, as it is heard by the original judge. For this reason, it is essential to have a family law attorney on your side, to determine the best steps to take.
Contact Our Passaic County, New Jersey Divorce Appeal Lawyers for Help Today
The support of a family law attorney during a divorce appeal is invaluable. First and foremost, they will help you determine whether your argument will stand up in the Appellate Court, as well as whether it is a better idea to file a motion for reconsideration with the original judge. They will then help you prepare a solid brief in addition to a succinct and strong oral argument.
If you believe a Family Court judge did not adequately oversee your divorce hearing, resulting in unresolved issues or an unfair, erroneous ruling, The Montanari Law Group can help. Our firm is committed to navigating divorce appeals on behalf of clients in Ridgewood, Prospect Park, Haledon, Ringwood, Woodland Park, and towns throughout Passaic County and Northern New Jersey as we resolve legal divorce issues through appropriate appeals steps that help to ensure success. Our family lawyers know how important it is to have a tight divorce order that is fair and complete and that can be abided by for the years to come without question. Contact us online or by phone at 973-233-4396 to discuss your divorce appeal with an attorney free of charge.