Key Considerations for Business Owners Getting Divorced in NJ
Advising Divorcing Couples with Businesses in Clifton, Wayne, Montclair, and throughout Passaic and Essex Counties
When it comes to divorce, some spouses find themselves in strange territory. What was once shared becomes a point of contention. What was once taken for granted is suddenly especially important when it may be lost. That includes all aspects of life big and small, from seeing your kids every day to building a business. While children have rights to both parents, a private business built exclusively by one of the spouses does not necessarily belong to the spouse who created, worked, and developed it.
In New Jersey, divorcing spouses get an equitable split of all the assets and debts either party acquired or incurred during the marriage. Though there are exceptions to that general principle, like separate property that was inherited by or gifted to one of the spouses and kept separate from marital property, all property gets distributed fairly to the spouses. Property includes real and personal property, including houses, rental property, cars, boats, investments, stocks, bank accounts, retirement plans, and a private business. Understanding what happens to your property, including your business, in a divorce can help you plan for the property division when it comes time to file divorce papers.
Impact of Divorce on a Business in New Jersey
In New Jersey divorce, property gets distributed equitably, but that does not mean split evenly in half. The marital picture is far more complex for such a calculation. Courts consider the length of the marriage and the age, health, and earning capability of each party when dividing assets. For example, some spouses leave the job market to stay home and raise children, while the other spouse works for a company, earning raises, annual bonuses, company stock, and retirement benefits. As such, should they divorce after 25 years when the kids are grown, the stay-at-home spouse has far lower earning ability than the working spouse and thus, stands to live a standard of living far below what they enjoyed during the marriage.  In consideration of that inequity, a court might order the working spouse to pay the other alimony or award the non-working spouse a greater share of the marital assets.
So, if one spouse owns a business or has an interest in a private business, the value of that business or interest, including any appreciated value, may be considered a marital asset subject to distribution in divorce. As such, one divorcing spouse can conceivably own an interest in the other spouse's business long after the divorce is over and the parties have gone their separate ways. If the business is classified as a marital asset, then that can happen. However, if a business is considered separate property, then it will be awarded to the spouse who owns it.
What determines if a business is a marital or separate asset?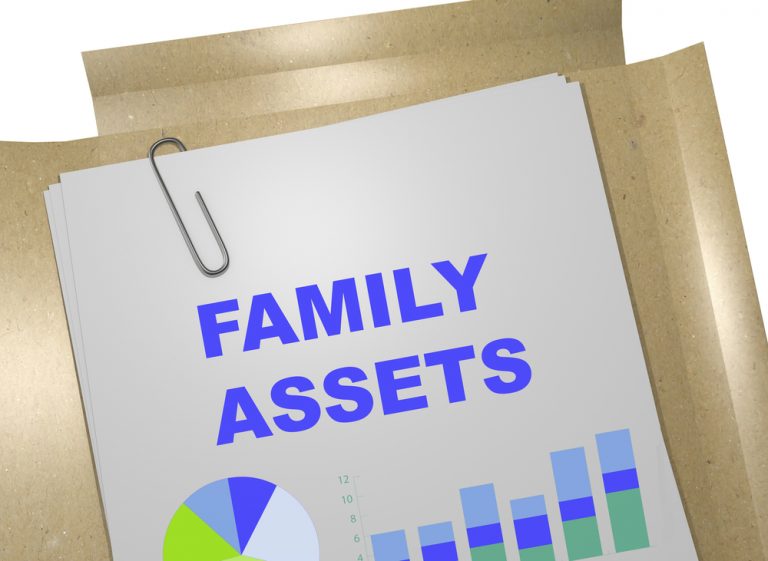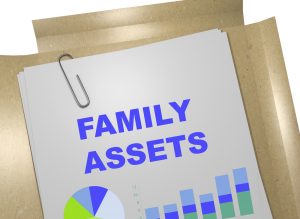 Whether a business is a marital or separate asset depends on when and how it was acquired, the type of business, whether the asset was included in a pre or postnuptial agreement, and whether your spouse helped run or worked for the business, among other considerations. For example, if your prenuptial agreement specifically awarded your business to you, then there is a good chance the judge handling your divorce would award that asset to you. However, a judge may decide the prenuptial agreement is not valid due to some defect or is patently overreaching, and then the business is not so easily disposed of to either party. The same is true for a postnuptial agreement, especially if your spouse contributed in some way to the value of the business.
Even if your husband or wife was not involved in the business, the fact that they took care of your household while you ran the business may play a role in distributing the business interest. But if you married after the start date of the business, then the question becomes how much business growth occurred after marriage and how much after you and your spouse separated. The answers to these questions become critical in assigning the percentage of the business each spouse owns. Another consideration is the value of the business to know what that percentage amounts to in dollars.
Of course, if both spouses are named officers or shareholders of the business, the evidence is stronger for a shared interest in the business. For example, closely-held corporations are often family businesses, with all shares allotted to family members or another limited group of shareholders. However, the organizational documents, such as bylaws, articles, or other agreements between owners or shareholders, may specifically address divorce and whether a divorced spouse can retain their interest in the business. The out spouse may still be awarded the value of their interest in the business, even if they cannot maintain interest after the divorce. Typically, the non-operating spouse is awarded a lump sum payment, installment payments, or an offset by retaining another marital asset, the amount dependent on the business valuation.
Business Valuation in the New Jersey Divorce Process
The value of the business is critical to an equitable division of assets in a divorce. And in part, a business valuation depends on the nature of the business. For example, a plumbing business with one plumber may be a matter of adding up received income, evaluating business assets, deducting debt, evaluating goodwill, meaning how long the business has existed and how many repeat customers the business has, among other determiners of value. Business assets, like tools, trucks, and parts, may also be included. Coming up with a financial picture of the business and its value may be simpler when the business owns no real property or has no employees.
But a more complicated business with real property, shareholders, accounts receivables, stock options, and multiple employees and affiliates must be evaluated by a licensed business appraiser to determine the fair value of the business, which could be incredibly important when protecting your business in a divorce. Most businesses require a professional appraisal to discover the fair value. Fair value evaluation is not the same as if the business were up for sale for a fair market value, which includes the cost of selling the business and the length of time it might take to sell. But even a simpler business, like a single-person service provider, may be difficult to evaluate if the business is primarily a cash business.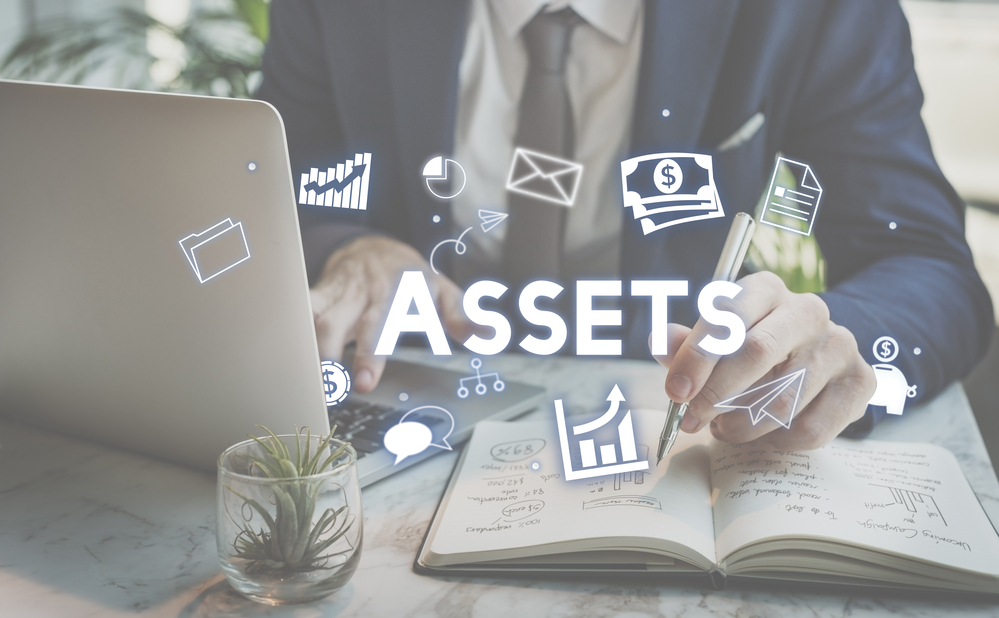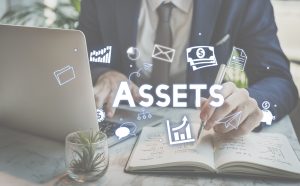 The bottom line is that business interests are complicated assets to divide. If you anticipate divorce and own a business, you are wise to consult with a family law attorney to plan and defend your interests. What you do before being served with divorce papers can affect the eventual division of the business asset, so be sure to get solid advice from an attorney who has helped other divorcing clients protect and divide a private business in New Jersey. 
If you are worried about your business in a divorce, consult our experienced team of divorce attorneys.
At The Montanari Law Group, LLC, our highly skilled divorce and family law attorneys are equipped with the tools and the knowledge you need in the middle of a divorce and business separation process in Clifton, West Milford, Woodland Park, Passaic, Montclair, Glen Ridge, South Orange, Totowa, and throughout northern New Jersey.
We are highly familiar with business asset or property division in the middle of a divorce process and other types of relationships. Call us at 973-233-4396 to discuss your case over the phone or fill out the online contact form to schedule a meeting at our offices in Little Falls.