Passaic County Internet Crime Lawyers
Highly Equipped Attorneys Providing Defense Against Computer Crimes Charges in Little Falls, NJ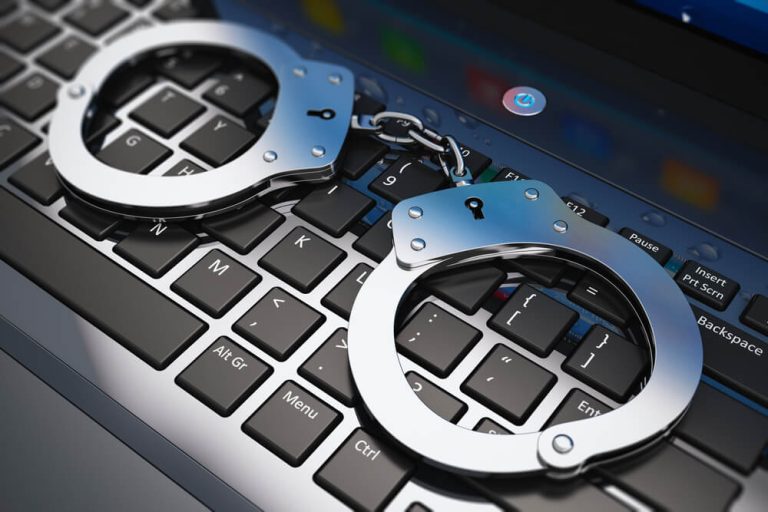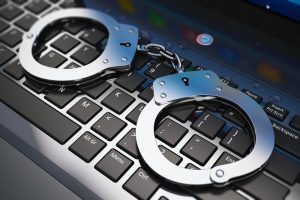 How many times have you used the internet today? If you are reading this, you can count at least one. The Internet is involved in nearly every element of our personal, professional, and financial lives. Its uses and reach continue to expand. It is, therefore, no wonder that criminal activity utilizing the internet, called cybercrime, is also on the rise. In New Jersey as in the rest of the country and world, the sheer vastness of the use of the internet is leading to a more prevalent exploitation of cyberspace, the global network that connects users to stored information and to each other. Internet crimes are increasing due to more complex systems for hacking as well as ease of access to basic computer systems, mistakes in coding, and user negligence that leaves sensitive information vulnerable to being stolen or improperly used.
Contact our team at The Montanari Law Group immediately if you have been charged with criminal activity using the internet in Little Falls, Clifton, Hawthorne, Passaic City, New Milford, Woodland Park, Paterson, or another Passaic County town. You need a skilled and experienced criminal defense attorney to protect your rights, defend your honor, and get you back to your life, do not hesitate to contact us at 973-233-4396 to learn more about what the broad term "internet crime," or "cybercrime," means, and how it can affect you when you find yourself facing these accusations.
Understand the Spectrum of Internet Crimes
Internet, or cyber, crimes refer to a wide variety of illicit activity that either encroaches on a computer program or uses a computer to carry out illegal activity. It is the use of any computer equipment to carry out illegal activity. Because of the many ways in which computers and the Internet can be used, the types of Internet crimes also vary. Examples of internet crimes include cyber harassment, cyberstalking, cyberbullying, identity theft, fraud, child and other pornography crimes, child endangerment, sexual assault, luring, hacking, copyright infringement, and others.
Legal Framework Classifying Internet Crimes Under New Jersey Law
Because of their nature, most internet crimes are classified as indictable offenses, which are considered felonies in other states. These serious charges of varying degrees can result in hundreds of thousands of dollars in fines and years or decades in prison. Depending on the nature of the cybercrime, they may also be considered federal offenses. Some minor internet crimes, on the other hand, are charged as disorderly persons offenses and handled at the municipal court level. Many internet crimes are considered in the federal domain because as cyber engagements, their impact may cross state lines.
Potential Consequences of Computer Criminal Charges in NJ
Indictable Offenses: Most cyber crimes are felony-level indictable offenses. New Jersey indictable offenses vary in degree, from the least severe (fourth degree) to the most severe (first degree). Their severity depends on the nature of the crime, and the penalty adheres to the severity.

Fourth-degree cyber crimes include cyber harassment, cyberstalking, cyberbullying, and possession of child pornography. They carry up to a $10,000 fine and up to a year and a half in prison.
Third-degree internet crimes include cyberbullying if the accused is at least 18 years old impersonating a minor to bully a minor, luring an adult, and computer hacking, among others. Third-degree crimes carry a $15,000 penalty, resulting in three and five years in prison.
Second-degree internet crimes include identity theft amounting to at least $75,000 with five victims or more, as well as child luring, and others. Penalties include up to $150,000 in fines and up to ten years in prison.
First-degree cyber crimes include manufacturing child pornography and child endangerment. Penalties include up to $25000 in fines and up to 20 years in prison.
Contact Our Internet Crime Defense Attorneys for Immediate Assistance
If you have been charged with an internet crime in New Jersey, it is very serious. You need the immediate support and skill of an experienced Internet crimes defense attorney. Because most internet crimes are charged as indictable offenses, you could face hundreds of thousands of dollars in fines and decades in prison. However, a skilled attorney can help you build a solid defense. Options for defending yourself against an internet crimes charge begin as soon as you are charged and include simply remembering that you are innocent until proven guilty and exercising your right to silence until your attorney is present, which can make a huge difference in your defense.
Our criminal defense team at The Montanari Law Group will also likely forensics in service of proving that you were not involved in the illegal activity, that your computer was being hacked at the time of the illicit activity if any did occur, that others fabricated evidence against you, or that illegal activity was accidental. The specifics of your case will determine your best steps forward. Contact a team member today at 973-233-4396 for a free and confidential consultation to discuss your case in West Milford, Wayne, Wanaque, Totowa, Ringwood, Haledon, and across Passaic County.