Passaic County Hindering Apprehension Attorneys
Seasoned Hindering Apprehension/Prosecution Lawyers Serving Clients in Paterson, Little Falls, Clifton, and Wayne NJ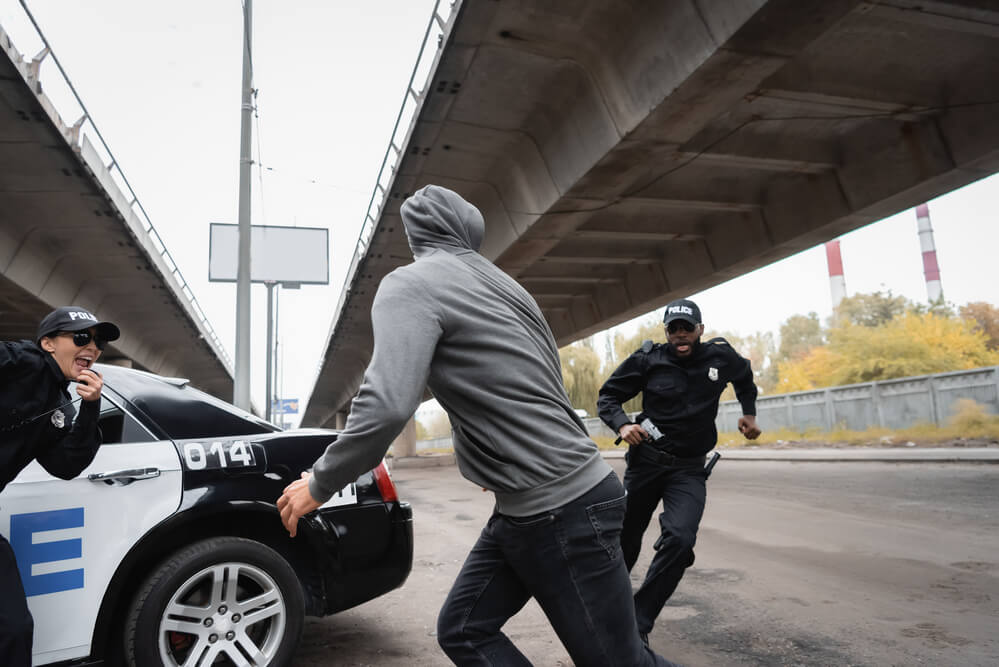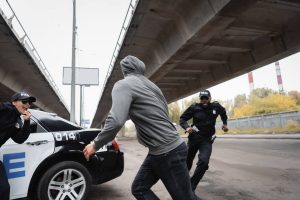 Hindering apprehension encompasses all behaviors that make the apprehension or prosecution of a suspect more difficult. There are two types of hindering apprehension.  One is interfering with police efforts to arrest a subject.  The other is hindering apprehension of oneself. Suppose you are accused of hindering apprehension in Passaic County. In that case, The Montanari Law Group's skilled defense lawyers are prepared to hear your side of the story and consider your defense options. We have served clients with criminal-related issues such as theft by deception, white collar crimes, forgery, and hindering apprehension in Hawthorne, Paterson, Haledon, Montvale, Totowa, Ringwood, Wayne, and surrounding Passaic County communities. Don't delay in contacting our Little Falls office to talk with one of our seasoned attorneys since hindering offense allegations carry serious repercussions. Call 973-233-4396 for a free, confidential consultation, or you can also fill out the online form, and a member of our defense team will reach out to you shortly.
Elements To Prove Hindering Apprehension Or Prosecution in NJ
First, the defendant knew the person they were protecting had been charged or probably would be charged with an offense.  The defendant had to have purposefully chosen actions to prevent the other person's conviction, prosecution, conviction, investigation, or punishment.  Those actions led to the hindering apprehension of the other person.  The defendant acted in one or more of the ways listed in N.J.S.A. 2C-29-3. Suppose the defendant and the person hindering apprehension are one and the same. In that case, the State must prove the defendant was cognizant of the charge, hindered detection, acted purposefully to hinder detection, or acted according to one of the four actions listed in N.J.S.A 2C-29-3.
Hindering Offenses Involving Oneself or Someone Else in New Jersey
When an individual takes action to prevent detention, arrest, investigation, conviction, or incarceration, it hinders apprehension.  There are four types of conduct in this section of the law.  Each component is sufficient on its own to produce a criminal offense.
The first is tampering with documents or other sources of information or concealing or destroying evidence, whether or not it could be admissible in court.
The second is intimidating or forcing someone to prevent them from assisting the authorities in your apprehension or placing charges against you.  3.
The third is the intimidation or deception of a potential witness to prevent them from testifying against you or providing information that could lead to your apprehension or placing more charges against you.
The final component is giving false information to a law enforcement officer or investigator from the Office of the Insurance Fraud Prosecutor.
Charges for hindering apprehension of someone else, you commit an offense when you knowingly harbor or hide the person and are aware the authorities seek them.  It is an offense if you provide a weapon, money, transportation, disguise, transportation, or any other way to prevent the person from being apprehended.  Suppose you help them by absconding with, destroying, or altering evidence that could help discover the person's location, tampering with a witness or informant, or any documents pertinent to their discovery or the charges against them. In that case, whether or not the aforementioned evidence or witness statements would be used in court is an offense.
Warning the person of their impending capture is also an offense, excluding when you attempt to warn them as an advisement to turn themselves in.  It is an offense if you prevent or obstruct another person from doing anything that could indicate to the authorities where the person can be located through intimidation or deception.  Using force, coercion, or deception to prevent or obstruct someone from doing anything that could facilitate the person's capture. It is an offense if you help the person carry out an unlawful act and accept payment for that crime.  Giving false information to the authorities, whether it is a law enforcement officer or civil state investigator, to hinder the detention, apprehension, investigation, prosecution, or conviction of the other person is against the law.
Studying Hindering Apprehension or Prosecution Case Examples
Diesel and his girlfriend, Trixie, are speeding down I-95 late Friday night.  They had a great time at the casino and were on their way home.  Unfortunately for them, it wasn't too long before Diesel saw those dreaded flashing blue and red lights; with a few "whoop, whoops" of the siren, he slowed down and pulled over to the side of the road. The officer asked for his license and registration.  Diesel answered that his license was at home.  Trixie was reticent to offer him her identification and said she didn't have her wallet.  Over the next 10 minutes, they proceeded to provide false names and birthdates to the officer.  The officer ran the tags, and since the vehicle was registered in Diesel's name, his goose was cooked when two warrants for his arrest popped up on the screen.  Trixie could have been detained for offering false information, but the officer sent her on her way and took Diesel into custody.
In another example, Bonnie worked at Knoll Hills real estate firm.  She noticed that her boss, Ursula, had seemed especially stressed recently but thought it best to mind her own business.  The following week, Ursula called her into her office and explained that a mix-up must be corrected immediately.  Bonnie was required to alter several important documents regarding recent property sales under the threat that she would lose her job and her reputation as a real estate agent would be besmirched.  She resisted at first but was afraid of what the future with the company would hold if she chose not to do it.
In our final example, Brenda, desperate for money to supply her drug habit, robbed three convenience stores at gunpoint in east Trenton early one morning.  She went to her grandfather's house and told him to hide the gun and part of the money, threatening to kill him when he said he wouldn't do it.  Having to choose between life and death, he acquiesced reluctantly and put them in the coat closet in the foyer.  Brenda made it crystal clear that if anyone, including the police, came around asking for her, he was to keep quiet.
Hindering Charges Determined by the Severity of the Offense
The grading of a hindering charge is determined based on the seriousness of the offense being hindered.  If someone commits a hindering offense to avoid a first or second-degree charge for themselves or someone else, the resulting charge is in the third degree.  If the suspect of hindering is related to the offender, the charge drops to a fourth degree.
Second-degree hindering charges result when intimidation, force, or lying are used.  Hindering apprehension is a fourth-degree felony when the crime the person is facing is in the third degree. When the fourth degree of disorderly persons crimes are hindered, the resulting charges are disorderly persons offenses.
Second-degree hindering can bring a sentence of five to ten years and a $100,000 fine.  There is a presumption of incarceration whether or not the defendant has a prior criminal record.  A third-degree charge carries a prison term of three to five years and a $15,000 fine, while a fourth-degree charge could cost you $10,000 with a prison term of up to 18 months.  Neither third nor fourth-degree carries a presumption of incarceration, so probation is possible.  A disorderly persons hindering charge has a maximum sentence of six months and a $1,000 fine.
What Are Some Potential Defenses For Hindering Apprehension?
A conviction for hindering apprehension requires a lot of moving parts, all turning in just the right way.  Maybe you weren't aware that Uncle Jimmy had robbed a bank and had hidden the money in your attic.  You can't keep it from the authorities if you don't know it is there.  Perhaps you didn't know your friend was on the lam and facing serious charges.  You were just happy to see them and let them couch surf for a while. It is all about what you knew and if you did anything with the intent to commit hindering.
Talk to Our Little Falls Hindering Apprehension Lawyers to Assist with Your Case
Hindering apprehension charges can be difficult to prove.  There are about as many exceptions as there are rules when dissecting a person's motivations for acting in a way that could be interpreted as hindering apprehension.  You need an attorney who can speak for you when the police begin asking questions. The Montanari Law Group has a team of lawyers who are ready to listen and construct a plan to defend you from any charges in Wanaque, Little Falls, Woodland Park, West Milford, Clifton, and towns throughout Passaic County, New Jersey.  This is a stressful, scary time, but we have skilled, knowledgeable attorneys who will work for you to achieve the best possible result.
Call us today at 973-233-4396 or fill out a contact form to discuss your legal options.