Obtaining CDS By Fraud Offense Lawyers in Passaic County, NJ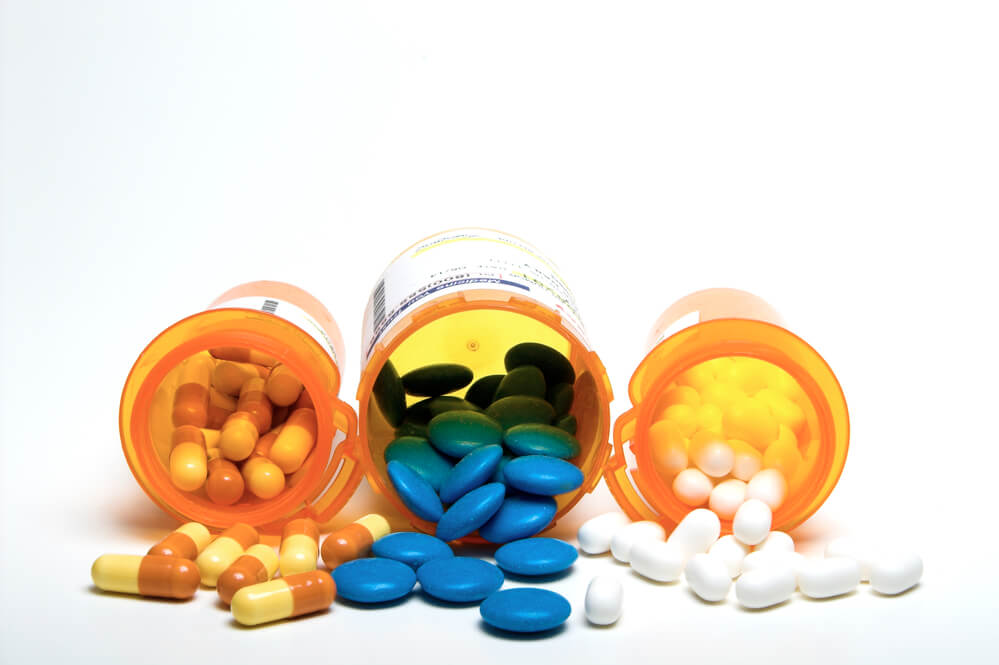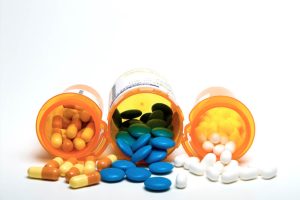 Regrettably, drug addiction shows no signs of stopping, and as technology has advanced, using fraud to obtain a prescription for a CDS or the CDS itself has become more frequent.  Attempting to get these substances by fraud is a serious offense that could mean jail time and a criminal record.
If you or someone you love is accused of prescription fraud, The Montanari Law Group has experience assisting clients charged with these types of offenses and working toward a favorable outcome in the criminal court system. Our criminal defense attorneys are aware of the value and necessity of protecting clients' criminal records and other rights when facing severe consequences. We represent people accused of Obtaining CDS by any means of fraud throughout Passaic County, including in Paterson, Clifton, Wayne, Ringwood, Haledon, Hawthorne, and Woodland Park.
Call our Little Falls office at 973-233-4396 to schedule an appointment or receive a free defense consultation with one of our legal professionals. You may also get in touch with us by filling out the online intake form.
How Is Obtaining CDS by Fraud Defined by New Jersey Law?
Obtaining a controlled dangerous substance using fraudulent means such as misrepresentation, fraud, forging documents or signatures, deception, or subterfuge under 2C:35-13. Getting a fraudulent or forged certificate of destruction to obtain CDS is also a violation.
Most anything involving fraudulently acquiring a Controlled Dangerous Substance can result in a charge of this kind. Altering prescriptions, forging a doctor's signature, or calling in a prescription pretending to be a health care provider are prohibited by this law.  Counterfeiting prescriptions, altering the potency, quantity, patient name, or the number of refills on the label on the medicine bottle, or fraudulently obtaining a CDS for distribution are also prohibited. Stealing someone's identity or being deceptive when asked about your identity is also in violation of this law. Stealing prescriptions that are sent for destruction is also prohibited, along with seeking prescriptions from different doctors (also known as double doctoring, doctor shopping, or prescription stacking).
Elements Required to Prove Obtaining CDS By Fraud, 2C:35-13
There are three behaviors that the prosecution must prove beyond a reasonable doubt in order to obtain a conviction.
1. The first is if you have a controlled dangerous substance in your possession, whether it be an illicit drug (methamphetamine, cocaine, heroin) or a prescription drug (Xanax, hydrocodone, Valium).
2. The second is if you used fraud, forgery, or lied about your identity to obtain the CDS.
3. Finally, it is also unlawful if you misrepresent yourself to obtain the CDS.
There are a plethora of examples and combinations of possible illegal conduct. Stealing prescriptions from family members or friends sometimes happens.  To confront this issue, many doctors use electronic prescriptions sent directly to the pharmacy to avoid having prescriptions altered or stolen.  Stolen blank prescriptions are gold to those trying to get their hands on a CDS.  Sometimes, someone will abscond with an empty pill bottle from a family member or friend and attempt to change the information on the label to obtain a refill.  People go so far as to impersonate medical staff when they call a pharmacy to have a prescription filled.  There is no end to the desperate behaviors addicts turn to when attempting to obtain a CDS.
How is Obtaining CDS by Fraud Penalized in NJ?
Obtaining a CDS by fraud is a third-degree crime which means it is an indictable crime and thereby a felony.  It carries a fine of up to $50,000, a mandatory driver's license suspension for 6 to 24 months, and a jail term of 3 to 5 years under certain circumstances.  It is important to note that third-degree crimes are not required to carry jail sentences if the offender does not have a prior criminal record.
Obtaining CDS by Fraud and NJ Pretrial Intervention Eligibility
If it is the first conviction a person would receive, they are usually eligible for Pretrial Intervention or PTI.  To qualify for PTI, you must have never been convicted of anything previous to this crime and never participated in PTI or a similar prior like conditional discharge previously.  If those stipulations are met, a $75 application fee must be paid.  A probation officer will conduct an interview for your PTI application.  After discussing what you were charged with and why, your background, if you are currently employed, and any other information they deem necessary, they will make a recommendation to the prosecutor as to whether you should be permitted to participate in the program.  If you are allowed in the program, you will be given 1 to 3 years of probation.  You will have to agree to various conditions which you must complete, and you will receive a full dismissal of all charges at the end of your probation when you have completed the program.
Some of the conditions include clean drug tests, having a job or going to school, not getting arrested, minding your PO, participating in community service, attending drug classes and addiction support groups, and not leaving the state of New Jersey.
Charges Related to Prescription Fraud in New Jersey
Charges such as intention to distribute prescription drugs, illegal possession of the same, sale of prescription drugs, and prescription theft are common charges.  As a ripple effect caused by CSD users, other charges such as DUI, child endangerment, theft, assault, and domestic violence are all possible collateral damage from drug abuse. Presumably, if someone is willing to commit fraud for drugs, they are more than likely to demonstrate other dangerous behaviors. This is a serious challenge when you are the one facing the heavy consequences of criminal charges.
Contact Our Little Falls NJ Prescription Fraud Attorneys to Defend Your Case
Committing fraud to obtain drugs in New Jersey is some serious business.  Big fines and jail time could cost you your future. If you have been charged with obtaining CDS fraudulently or any other related charges, you need to contact a criminal law attorney immediately at The Montanari Law Group. Our Passaic County law firm has skilled lawyers with years of experience in criminal justice. We know it is invaluable that you understand your rights and the legal options you have when arrested and charged with prescription fraud in Totowa, West Milford, New Milford, Wanaque, and elsewhere in Passaic County, New Jersey.  You don't have to face this alone.
Call the Montanari Law Group today for a free confidential consultation at 973-233-4396 or make an appointment with us online. The sooner you reach out, the sooner you can get the legal help you need.