Revealing the Truth Behind Prenuptial Agreement Misunderstandings
Explore the Most Common Falsehoods About Prenuptial Agreements with Our Attorneys to Make an Informed Decision for Your Situation in Northern New Jersey.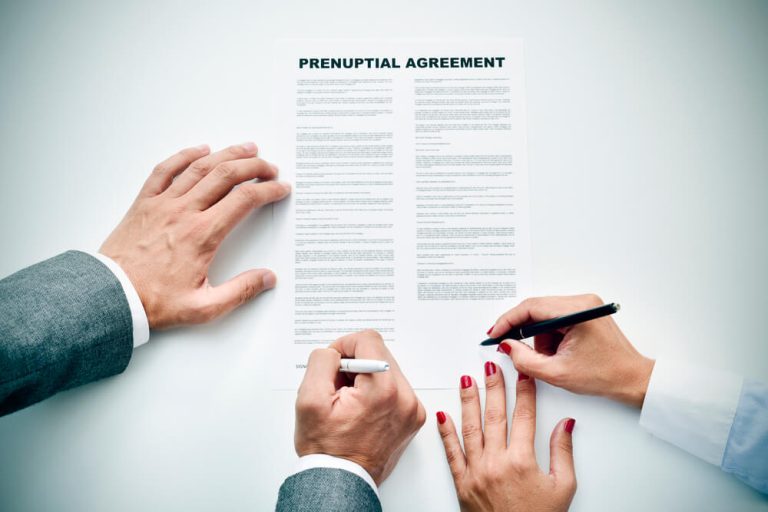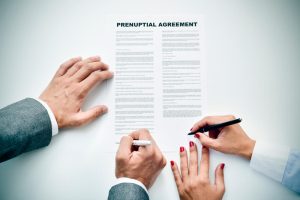 Prenuptial agreements are an often misunderstood aspect of some marriages. Many common beliefs about what prenuptial agreements are and what they mean do not align with their real purpose and function. A prenuptial agreement, or prenup, is a legal contract established by a couple before their wedding, outlining the ownership of specific assets in written form; this legal agreement is to be implemented in the case that the marriage comes to an end. Many people think that prenups are created with the end in sight or that they are only available or important to people of a certain status. These and more common misconceptions about prenups lead many to not take advantage of the benefits of prenuptial agreements. If you are interested in learning more about New Jersey prenups and how they can protect your beloved assets in a marriage and even help create a stronger foundation for your partnership, contact our team at The Montanari Law Group to schedule a free consultation.
Myth 1. Signing a Prenup is a Provision for Divorce
Contrary to popular belief, prenuptial agreements create more stability in a marriage than reflect less. We all have items that are important to our personal story, regardless of whether those are a few assets of sentimental value or reflections of vast wealth. Prenups help a couple get clear on the ownership of what matters most to them (materially). With that information in hand and legally binding, each member of the couple knows each other better and feels more secure going into the marriage.
Myth 2. Prenups Aren't for Me…or Anyone in My Tax Bracket
Think prenuptial agreements are only for the rich, famous, and fabulous? Think again. While prenups are often utilized by couples with many individual financial assets to protect, the legal agreement can prove beneficial to anyone with personal assets of financial or emotional value that they want to make sure remain in their hands forever. Prenups address any assets that would later be possibly subject to equitable distribution in a divorce. This includes financial assets, trusts, real estate, and investments, as well as items of special worth to each individual that they are bringing into the marriage, such as pets (though the list of nostalgic items is endless).
Myth 3. Prenups are Easily Overturned or Invalidated Later in the Process
Many people seem to believe that prenuptial agreements are easy to overturn. In fact, the written document needs only a few specific elements to be verified in court. Elements that must be included for a prenup to hold up to New Jersey legal standards include that the agreement must be in writing, identify all assets at the time of negotiation and withhold none, be entered into of the free will of both parties and without coercion, be signed by a notary, and be completed in a legally sound manner before the marriage date. While including these elements will lead to a judge likely deeming the contractual agreement valid, they do not necessarily lead to a quality or comprehensive prenup. It is important to have the legal support of a family law attorney when drafting a prenuptial agreement; it is relatively inexpensive to do so and can save thousands of dollars, your beloved assets, and headaches in the future if divorce enters the picture. It is worth noting that prenups can be legally upheld in court given comprehensive establishment, but they can also be overturned if it is determined that the terms of the agreement are unfair or one partner was forced against their will to sign the agreement.
Myth 4. Prenups Will Save Me from High Stakes Issues in the Case of Divorce
Prenuptial agreements address some ownership elements of a couple's property that would otherwise be hashed out during the divorce process if it were to come in the future. However, there are some elements of divorce that cannot be legally determined in a prenup. For example, asset ownership of certain pre-marital items and spousal support agreements can be legally laid out in a prenup. Child custody arrangements cannot.
Contact Little Falls Premarital Agreement Lawyers to Dispel Top Myths that May Affect Your Case
While there are ways to complete a prenuptial agreement on your own, it is in your best interests to seek out the support of a family law attorney who can swiftly help you draw up a comprehensive and legal prenup. The last thing you want is to arrive at the unfortunate point in the future in which it turns out that the prenup was necessary, only to find out that it does not hold up in court. Our team at The Montanari Law Group is highly experienced in developing legally binding prenuptial agreements for our clients in West Orange, Haledon, Ridgewood, Elmwood Park, Hawthorne, and throughout Essex, Bergen, and Passaic County. Contact us today at (973) 233-4396 if you are considering a prenup and want to make sure it's done right.