The Role of Constructive Trusts in Family Law Matters
Constructive Trusts as a Way to Secure Family Law Financial Obligations Such as Child Support or Alimony in Wayne, Clifton, Woodland Park, Montclair, West Orange, and New Jersey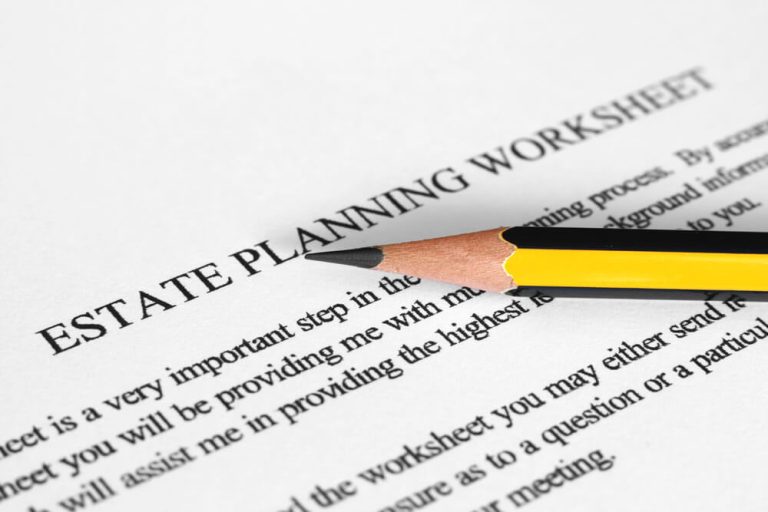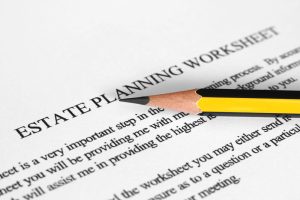 A constructive trust, or Callahan trust, is a court-created legal construct requiring one who holds property through unjust or illegal means, such as theft, fraud, or mistake, to maintain it until it is returned to its rightful owner. It is not an actual trust with a trustee but a legal fiction to right a wrong that has no other legal remedy.
Constructive Trust As a Way to Prevent Unjust Enrichment
The wrong may be intentional or unintentional; either way, the constructive trust prevents one person from benefiting from the mistake or deception of the other, or what is known as unjust enrichment. Take, for example, an individual who retires and collects the total monthly pension payments from their employee pension plan despite a divorce decree that gives their ex-spouse half of the retirement. A court may impose a constructive trust on the retirement funds to preserve the non-employee spouse's one-half interest in the pension funds.
The failure to divide the pension plan may be the fault of either or both parties, but the employee spouse's unjust enrichment is why the court places a constructive trust on the pension. However, a constructive trust may also be appropriate when one spouse defrauds or unduly influences the other to gain an unfair advantage or own property that belongs to both.
For example, the spouse who oversees the marital finances removes the other spouse's name from the title to the family residence by forging their name. During their divorce, the court can place a constructive trust on the title to the house to give the defrauded spouse their fair share of the house sale proceeds. Even when the spouse does not commit forgery but forces the other spouse to sign a quitclaim deed to the house, the court can remedy the unjust enrichment.
Making Use of Constructive Trusts to Divide Assets in NJ Divorce Proceedings
However, a family court judge can also use the constructive trust to divide assets in a divorce. So, when one party holds restricted company stock that vests at some future date beyond the divorce, the employee spouse can voluntarily place a constructive trust in the asset in good faith, or the court can impose one to safeguard the non-employee spouse's interest in the stocks upon vesting. The trust can spell out the terms of sale, taxation, division, and timing of the stock cash-in.
Constructive Trusts in the Realm of Child Support and Alimony Payments
Additionally, a constructive trust can secure child support when a parent owns stock options or other intangibles. A judge can order a constructive trust on one parent's stock options in proportion to the parties' child support payment percentages. With good cause, a court may want to secure child support payments or place a constructive trust on one spouse's marital property assets to secure future child support payments.
In New Jersey, each parent is responsible for paying child support relative to their income and custodial parenting time. So, a parent who visits with their children 20% of the time has a higher percentage of child support to pay. When that parent owns stock options, a court can impose a constructive trust equal to the percentage of child support the parent pays. Case law contains examples of when a constructive trust is appropriate to ensure child support and alimony payments and to equalize property division in divorce.
Imposition of a Constructive Trust with Company Sale Proceeds
In Thieme-v-Aucoin-Thieme, the parties cohabitated for eight years before getting married, at which time they had a child. During their cohabitation and marriage, the husband worked a demanding job that promised by way of a letter of intention a share in the company should it be sold. The husband worked long hours and even relocated outside New Jersey to facilitate the company's needs. A year and a half after marrying, the parties divorced and entered into a divorce agreement.
The husband contended that the letter of understanding was not enforceable and doubted he would get anything but indicated that this could be revisited should it happen. He also acknowledged that his wife stayed home and took care of their child and the household, sacrificing her career for his. So, when he received a bonus upon the company sale exceeding two million dollars shortly after the divorce, he gave his spouse $200,000.00, representing a proportion based on the year and a half of marriage. The wife contended that the entire pre-marital cohabitation period should be included, and the New Jersey Supreme Court agreed, placing a constructive trust in the bonus.
Protecting Child Support Through a Constructive Trust in NJ
Moreover, a constructive trust was also imposed on a defendant who failed to be gainfully employed, used marital assets for gambling, and yet failed to pay child support. To secure future child support, the court in D.M.H. v. H.G.H. NO. A-4267-17T2 (App. Div., June 12, 2020) ordered a constructive trust on proceeds from the sale of real property to use the defendant's share to pay child support. In support, the appellate court cited the two-prong test to imposing a constructive trust: a wrongful act (fraud, mistake, undue influence) committed by a party, which led to a transfer of property and the party's unjust enrichment. The defendant husband's unilateral spending of money on gambling and drinking while not paying child support justified the court's exercise of its equitable powers to impose a constructive trust.
Legal Procedure for Enforcing a Constructive Trust in NJ
How the constructive trust remedies a wrong is up to the judge that creates it. They can spell out the terms of enforcement, the simplest being an order that the wrongdoer or one who is unjustly enriched pay proceeds to the wronged party. A court can set deadlines by which to sell property, order a party to add or remove a title owner on real property, or impose fines, penalties, or forfeitures for failing to obey the terms of the trust. It is a temporary trust to accomplish a specific act or act, and then it ends.
Contact our Passaic County Lawyers to Help You Handle a Constructive Trust in a Family Law Matter
A constructive trust is not an option for one divorcing spouse to impose on another for unfair treatment or legal violations. It is an equitable remedy a court makes in the face of unfairness and wrongdoing. However, you can have a family law attorney at Montanari Law Group present the wrongdoing and circumstances to a judge that justify a constructive trust. A well-seasoned family lawyer at our Little Falls law office knows about the constructive trust option and may suggest it in negotiations over property division or child support security. Our experience with complex legal issues and impasses that occur between divorcing parties is invaluable to your divorce.
To resolve your divorce issues fairly, find assistance from an experienced family law attorney at Montanari Law Group, who is highly familiar with constructive trusts and difficult divorces. You won't have to worry about losing property or money to an untrustworthy ex-spouse in South Orange, Clifton, Bergenfield, Totowa, Essex Fells, Woodland Park, Wyckoff, and or other Passaic County, Essex County, and Bergen County areas. Contact us at (973) 233-4396 or find the online contact form for your free consultation.