How to Transition to a New Divorce Lawyer
There Might be Different Reasons Why You May Want to Change Your Divorce Lawyer Once the Process Has Started, and it Can be Done.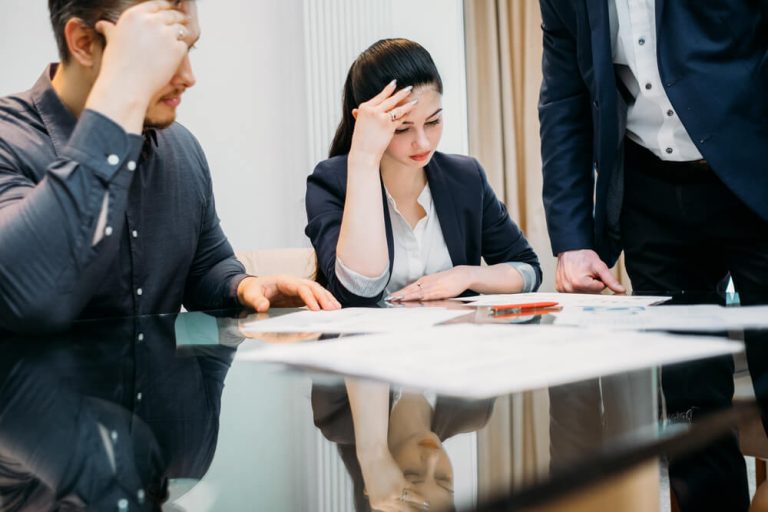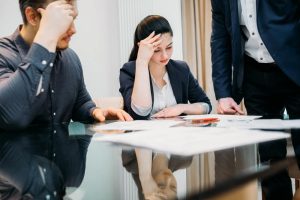 Reaching an impasse in your marriage, which ultimately leads you and your spouse to divorce, can be unnerving, even earth-shattering in its implications and its finality. Closing one chapter inevitably poses questions about the next, but what happens before dissolving your union is also incredibly important. Likewise, the attorney who helps you to navigate through the divorce process can be an ally, an asset, or yet another potential hurdle to overcome. It is when you and your attorney reach an impasse that you may wonder: "Can I retain new counsel?" and if so, "Who?"
If you feel like there is a gap between the service and advice you should be getting from your attorney and what they are actually doing (or not doing), then you might consider switching divorce attorneys. Due to the potential time delays and added costs associated with switching lawyers, this is a decision that you should consider carefully. Ultimately, it is important to feel comfortable and confident in your choice of a lawyer. If you decide to switch counsel, it is a fairly simple process, and yet you want to make sure to know how to handle it to protect your best interests.
Can a Person Switch Their Divorce Lawyer After the Divorce Proceedings Have Begun in NJ?
You hired your lawyer to provide a professional service. Your lawyer works for you. If, at any point, you are not pleased with the service you are receiving or you aren't able to communicate openly with your lawyer, you have the ability to end your relationship and hire a replacement attorney at any point. There are certain points during a divorce proceeding when switching lawyers may be easier and less expensive than at other times. However, as long as your divorce is not final yet, you can still hire a new lawyer to handle your case. Even if your divorce is final, you can hire a different lawyer than the one who handled your divorce proceeding to petition to modify an alimony order or child custody agreement.
Main Reasons a Person May Decide to Change their Divorce Attorney
There are a plethora of reasons why someone might want to change their divorce attorney ranging from a personality conflict to ineffective assistance of counsel. Sometimes, you might not have a choice, and you may be forced to change divorce attorneys if your lawyer becomes unable to represent you due to a preexisting conflict that is discovered or a serious illness that causes your lawyer to have to withdraw as counsel.
While the decision to switch lawyers during a divorce should not be made flippantly if you feel that you cannot communicate openly with your attorney either because you simply do not feel comfortable sharing personal details with them, they are not responsive to you; you feel as though they are dismissive of your concerns, or any other reason that communication is impeded between you and your attorney, it may be wise to make some effort to remedy the situation and, if you cannot do so successfully, consider changing lawyers.
If you come to believe that your attorney is not effectively representing your interests either due to a lack of experience, dedication, or availability or because they do not share your perspective on an important matter, then these may be reasons why you might consider finding a different lawyer you can better serve you, meet your expectations, and effectively protect your legal and financial interests in your divorce proceeding.
While changing attorneys may have many advantages, it is also important to consider the downsides. You will likely need to spend extra money on legal fees, as your lawyer will need to get up to speed on your case since they were not handling the case from the beginning. The transition may also slow down your case in court if any court appearances need to be continued (delayed).
Do I Have to Start All Over Again If I Enlist a Different Divorce Lawyer?
If you change divorce attorneys in the middle of your case, you will not need to start over in your court proceedings; however, your new attorney will need to spend time getting up to speed on your case. They will have to review any and all evidence and information that you presented to your initial lawyer, as well as any new information. They will also need to review any and all documents filed with the court, including the divorce complaint, answer, motions and petitions, evidence submitted to the court, and any orders issued by the court.
Moving to a New Divorce Attorney in NJ
Once you make the decision to retain new counsel, do some research by reading online reviews or ask for a referral from a trust source to find a replacement divorce attorney. After you decide on a new attorney, give notice to your current attorney that you are ending the relationship. Your current attorney will be required to provide all of the evidence and court filings to your new attorney. Then, your new attorney will handle the rest, including entering an appearance as substitute counsel on your case.
Contact a Qualified Little Falls Divorce Law Firm for Immediate Assistance
Are you feeling uncomfortable communicating with your divorce attorney? Are you frustrated that you and your divorce lawyer do not see eye to eye on a strategy for your case? As you navigate the unavoidable stresses of divorce, you need the right lawyer by your side. If you are displeased with your current divorce attorney and would like to find a lawyer who will be a better fit, our team of seasoned and dedicated divorce lawyers at Montanari Law Group would be happy to help you. We serve communities throughout the Passaic County and Northern New Jersey Area, including Woodland Park, Paterson, Caldwell, Totowa, Kearny, West Milford, Wayne, and Montclair.  Simply contact us at (973) 233-4396 for a free consultation to explore your options with our family law team.