Distribution of Art Collections in Divorce, More Than a Black and White Decision
Dividing an Art Collection During a Divorce Can Be a Complicated Process, Since These can be Both Financial and Sentimental Assets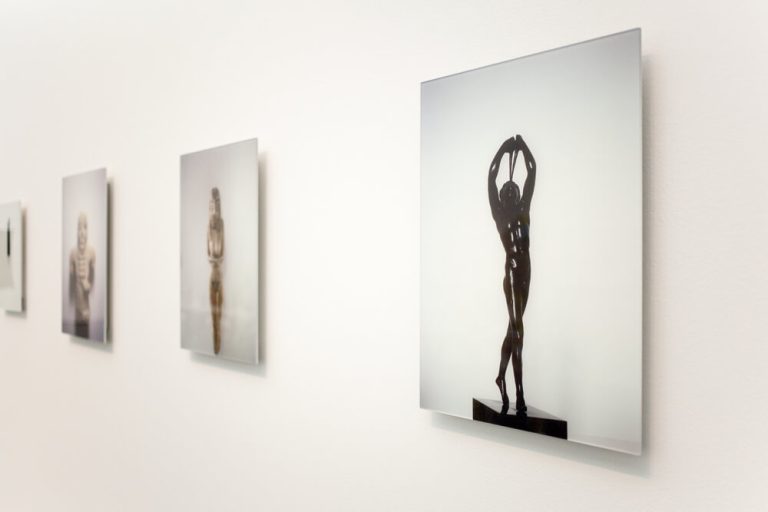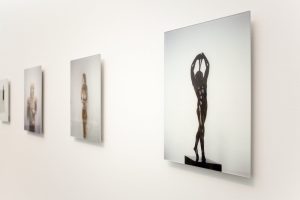 Divorce is difficult for a number of reasons, but one reason that is not readily apparent is the division of marital property. Due to the intense emotions a divorce can bring out of each of the parties involved, distribution of property can be extremely difficult. On top of that, there are certain assets that are extremely complicated when trying to determine who is entitled to that particular asset.
Marital assets and marital property are divided and distributed in an equitable way during your divorce. Marital property is any property that was accrued by either party during the marriage, in its simplest terms. Certain assets that may have been acquired during the marriage and/or jointly held throughout the marriage are easy to appraise in most cases, and therefore easy to divide amongst the parties in an equitable way. However, assets such as an an art collection can be a much more complicated. An art collection will be considered marital property if they are accrued during the marriage, just like any other asset.
Determining the Value of an Art Collection for Equitable Distribution
If the art collection has been obtained during the marriage, it would be considered marital property and obviously subject to equitable distribution between the spouses when the time comes. However, it can be extremely difficult for parties to agree on what pieces of art are worth what when it comes to their personal art collection. Since it is most likely that the parties in the divorce will have difficulty coming to an agreement on what pieces of art cost what amount, the easiest way to determine the value of each piece is to sell each piece. If you can leave the disagreement up to the marketplace, you can ensure that the distribution is indeed equitable and each party gets their fair share. If the parties cannot agree on what is equitable in terms of their art collection, then the decision is made by the judge.
Using Your Art Collection as a Negotiating Tactic
Once the value of the art collection is determined, it is very likely that you can negotiate with your spouse for other ownership interest or other assets that you may feel you are entitled to. Of course, pieces of art can be traded for other assets in the divorce. Negotiations can only be useful once there is a value affixed to each piece. This can be a financial value or a sentimental value depending on the situation.
Keeping the Art as an Alternative Among Divorcing Spouses
Assuming that all of the art was obtained during the marriage and you are strictly dealing with marital property, there can be several options for you and your former spouse when it comes time to equitably distributing the art collection. If the parties of a divorce are unable to come to an agreement, ultimately the judge will decide what to do with the collection, which will most likely be to sell the collection.
However, the parties can elect to jointly enjoy the art collection, which would be similar to a custody or visitation agreement. The parties can also choose which pieces of art they most enjoy and see if they can reach an agreement based on sentimental value rather than financial value. This is one of the reasons why it is extremely helpful to have an experienced family law attorney who is a highly skilled negotiator as well. They will be able to communicate your needs to the other party in a way that both protects your interests and helps you finalize an agreement. Of course, the parties can elect to get the pieces of art appraised and distribute each piece that way amongst themselves, but it is unlikely that the parties will place the same value on the pieces as the appraiser.
What If My Spouse Sells a Piece of our Art Collection Without My Consent?
When a complaint for divorce is filed, an automatic restraining order is immediately put into effect under Rule 411 which will prevent either party from selling off assets in order to put them in a more favorable position in the divorce financially, or to spite the other party. Whatever the reason is, after the complaint is filed, neither party can sell any asset that either party has.
Are There Any Options to Protect My Art in the Event of a Divorce?
A prenuptial agreement is the best way to protect your financial interests going into a marriage. It is a fairly easy preventative measure that can save you a lot of time and money later on. In these agreements, a party may concede ownership to certain assets, which means that during distribution of the assets, those particular assets will be owned by whoever the prenuptial agreement states.
Consult with a Little Falls, NJ Divorce Lawyer About the Distribution of Your Art Collection
For something as nuanced as the equitable distribution of an art collection during a divorce, a skilled, knowledgeable, and sympathetic attorney is necessary if you want your interests protected. Having the required guidance throughout this extremely hard period of time for you is only part of the reason why a divorce lawyer can help. It will only take the right attorney to make you feel heard and protected, as well as communicate and negotiate with the other party in a way that advances your interests towards the end goal of finalizing the divorce.
At Montanari Law Group, we take this role seriously as we diligently represent our clients in dealings involving art collections and other highly prized items that may be in dispute in the divorce process, especially high net worth divorces. Contact our Little Falls office today for immediate assistance and to speak to a divorce attorney regarding your art collection or other concerns. We serve communities throughout the Essex, Bergen, and Passaic County areas, including those in Montclair, Woodland Park, Clifton, Ringwood, Totowa, Hackensack, Short Hills, Millburn, Nutley, West Orange, and Essex Fells. Call (973) 233-4396 or toll-free at (888) 877-7985 to learn more in a free consultation.