Protecting Your Deferred Compensation in a New Jersey Divorce
Any Deferred Compensation Earned During Marriage is Typically Categorized as Marital Property in a Divorce Scenario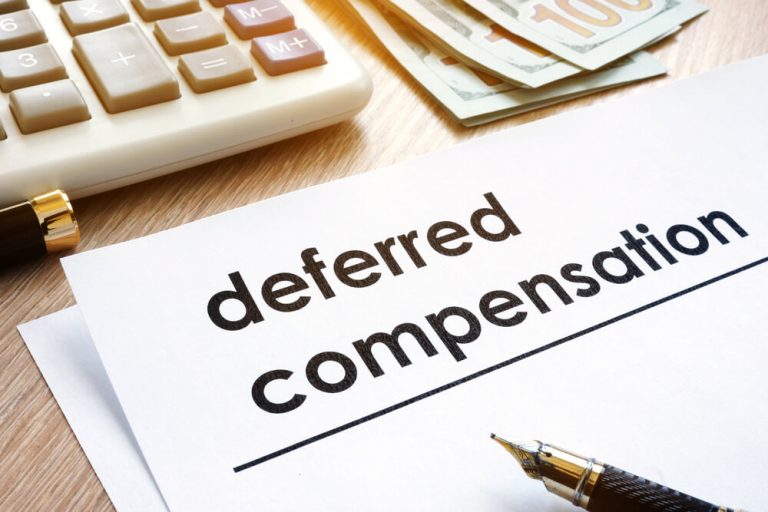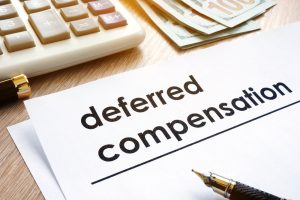 Many companies offer deferred compensation benefits to employees that are payable after a certain amount of time. Deferred compensation benefits include retirement plans, 401(k)s, pensions, stock options, profit sharing plans, workers compensation benefits, and more. In all of these cases, an employer regularly sets aside a specific amount of money or promises a share of company profits which can be cashed out when the employee has worked at the company for a certain amount of time, turns a certain age, or leaves the company. Doing so allows that the employee will not have to pay taxes on the earnings until a later date, usually when their income is lower than their current full-time earnings.
When it comes to divorce, there are no black-and-white laws about whether deferred compensation benefits are marital assets subject to equitable distribution. Our team of talented divorce attorneys at The Montanari Law Group can help you protect your deferred compensation benefits or get fair marital access to your partner's benefits as part of a divorce settlement.Contact our Passaic County office at (973) 233-4396 for immediate assistance in a free consultation.
Frequently Used Forms of Deferred Compensation
Deferred compensation benefits are most often offered in private corporate and publicly-traded companies. Some deferred compensation benefits, such as pensions and even retirement plans, are available to employees in almost all businesses with a minimum number of employees. However, more complex forms of deferred compensation, such as restricted stock units, deferred bonuses, and other forms of deferred compensation are also frequently provided by companies in the public and private sector.
There are two types of deferred compensation: qualified and non-qualified. Qualified deferred compensation is overseen by the IRS, Securities and Exchange Commission, and the Employee Retirement Income Security Act. They are held in trust until being released to the employee. An example of qualified deferred compensation is a qualified retirement plan. Non-qualified deferred compensation is not held in trust and therefore is not protected. An example of non-qualified deferred compensation is stock options.
Sorting Out Deferred Compensation Issues in a Divorce Setting
Deferred compensation is an issue in New Jersey divorce because its consideration as a marital asset is not ensured. A spouse has rights to assets that were earned during the course of the marriage. Because deferred compensation benefits are not received for an extended period of time that may supersede the end of the marriage, whether the earner's spouse may claim rights to a portion of them preemptively in a divorce is a murky gray area in New Jersey divorce law. For this reason, having the skilled representation of a divorce attorney is necessary when deferred compensation is at play in a divorce.
Understanding Deferred Compensation as Marital Property
Deferred compensation is generally considered marital property if its accrual took place during the course of the marriage. Like one's income, deferred compensation is considered a marital asset subject to equitable distribution and may affect spousal support payment requirements. In some cases, a spouse's attorney may argue for other marital assets to be awarded at the time of divorce in exchange for deferred compensation, which would only be available in the future.
Calculating the Value of Deferred Compensation
Deferred compensation can be estimated monthly for the duration of the marriage.
Importance of a Qualified Domestic Relations Order (QDRO) in Cases Involving Deferred Compensation.
A Qualified Domestic Relations Order, or QDRO, is a document that must be completed by the non-employee spouse to be named as an alternate recipient of the employee spouse's deferred compensation benefits. The QDRO outlines the exact amount of the deferred compensation that is due to the non-employee spouse at the time of vestment.
Teachings from NJ Case Law on Deferred Compensation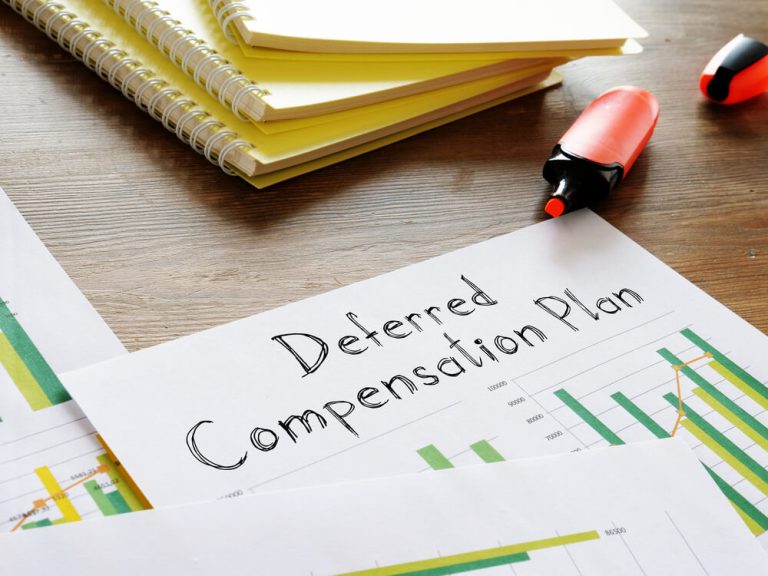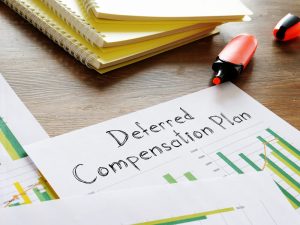 In M.G. v. S.M., a New Jersey Appellate court ruled that an earning spouse can, with the burden of proof, show that deferred compensation benefits are not completely subject to equitable distribution by providing proof that such earnings were the result of future (post-divorce) activity. In M.G. v. S.M., the Appellate Division court returned the case to the lower Family Court, which had originally ruled that all deferred compensation up to the divorce would be subject to 50 percent distribution to the spouse. The employee's spouse was to provide deferred compensation information and vestment schedules to argue against the case for equitable distribution, allowing the judge to make a more informed decision.
Consult with a Deferred Compensation Lawyer for Guidance in Little Falls NJ
As it is plain to see, deferred compensation is not a straightforward issue when it comes to New Jersey divorce. Because there are so many financial assets at stake for both parties, it is crucial to have a knowledgeable divorce lawyer handling your asset division, including those assets that have yet to vest. At The Montanari Law Group, our team does the leg work to determine the value of qualified and non-qualified deferred compensation benefits and what portion of them, if any, is subject to equitable distribution in West Orange, Clifton, Hackensack, Montvale, Wyckoff, Paramus, Essex Fells, Passaic, Essex, and Bergen County and throughout Northern New Jersey. Contact a member of our team today at (973) 233-4396 to get started on your deferred compensation divorce inquiry. We are pleased to provide you with a consultation free.