Ways Custody and Divorce Cases are Affected by DWI in NJ
Serious Problems may Result from a DWI Conviction, Especially if You're Going Through a Divorce in Hackensack, Newark, Woodland Park, Jersey City, and NJ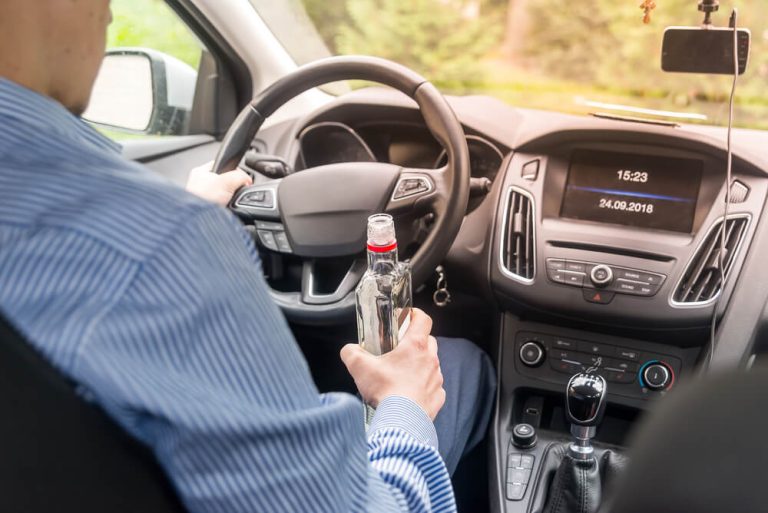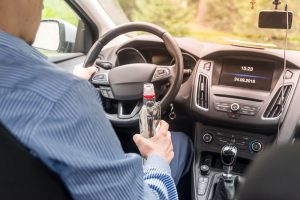 If you are in the process of divorce in New Jersey and are convicted of driving while intoxicated, legal and relational conflicts with your ex may be heightened substantially. While a DWI charge will certainly affect your finances and even land you in jail, it may also take an adverse toll on the timeline of your divorce and the outcome of your child custody settlement. A family law attorney is equipped to facilitate your divorce agreement, but if you've been charged with driving under the influence of alcohol or drugs, you need the additional experienced legal support of an experienced family law attorney with a breadth of experience in criminal and DWI law, who will help you navigate the criminal justice system as well as work to minimize the financial, emotional, relational, and legal blows to your divorce proceedings. Contact our team at Montanari Law Group today at (973)-233-4396 to mitigate the negative effects of a DWI charge on your divorce. Read on to learn how such a charge can affect your divorce and child custody outcomes in New Jersey.
Potential Effects of DWI on a Divorce Case in NJ
The primary tolls DWI charges take on divorce cases are financial and timely. DWI convictions can result in hundreds of dollars in fines and thousands in insurance surcharges. Whether you have been charged with a DWI or your ex has, you need an experienced family law attorney on your side to determine from where payment of those fines will come: individual or marital savings. Additionally, a DWI charge can add time to the divorce proceedings if the convicted person faces jail time. This adds time, emotional, and financial stress to both parties. And, often most devastatingly, when a parent is charged with driving while intoxicated before their divorce is finalized, the outcome of their child custody arrangements may be affected, severely reducing the amount of time that the parent is legally allowed to spend with their child as they grow up.
How Might Child Custody be Affected by a DWI Charge in New Jersey?
DWI charges rarely have direct impacts on the outcome of a divorce proceeding in some areas, such as how assets are divided and whether spousal support payments are required. They do, however, often impact child custody cases. The central intention of the New Jersey Superior Court: Family Part is to protect the well-being of all involved children in divorce and custody cases. A parent who has been convicted of a criminal DWI charge, then, will be more heavily judged by the Superior Court judge in a custody hearing, perhaps affecting their custodial and even legal rights regarding their child.
A judge will consider whether the DWI is part of a longer-standing pattern of substance abuse, as such information may impact how much parenting time they are allowed with their child, and the nature of their parenting time – either supervised or unsupervised. A parent who commits a DWI accompanied by other crimes such as speeding in a school zone or causing an accident or injury will be harshly judged in their capacity to care for their child in a future custody arrangement.
Involvement of DCPP if a Child Was in the Vehicle
If one's child was in the car at the time of the drunk driving incident, the offending parent may be charged not only with driving while intoxicated but also driving drunk with a minor passenger and endangering their child's welfare. As a result, the Division of Child Protection and Permanency (DCP&P) may take measures to substantiate removing the child from the parent's custody temporarily or permanently, as well as filing an official criminal child abuse complaint.
How Can I Use My Ex's DUI as Leverage in Our Divorce?
You have the right to ensure your child's safety. If you believe your ex is unfit to be a legal or custodial guardian for your child, you can work with your divorce attorney to develop an argument for sole custody. Current New Jersey law states that all offenders charged with a DWI, even if it is their first offense, must install an ignition interlock device to blow a legal blood alcohol level (below 0.05%) before the car will start. While this measure can ease the non-offending parent's worries about the other's activities with their child during parental visitation, firmer legal options are available to be pursued.
Contact Our Little Falls NJ Lawyers to Fight the Effects of DWI on Child Custody or Divorce
If you've been charged with a DWI and are in the midst of a divorce or custody proceedings, you absolutely need the support of a highly qualified and experienced family law attorney. Your ex is likely to use your DWI to convince the Family Part judge that you are not fit to have legal and custodial custody of your child and that strictly individual funds should be used to cover all legal expenses. The implications of a DWI on your future relationship with your child and your future financial stability depend on the quality of your legal counsel during a divorce.
Our team at Montanari Law Group is experienced in successfully representing spouses and parents in Wayne, Ringwood, Paterson, Kearny, Nutley, South Orange, Montclair, Hoboken, and nearby towns across Northern New Jersey who have a DWI case in the midst of a divorce or custody proceeding. We will fight to protect your financial security, joint custody or continued visitation, and fair assets division in the dissolution of your union. Contact us today at (973)-233-4396 to learn how we can help you.