Top Reasons for Voiding a Premarital Agreement in New Jersey
Several Conditions Need to be Met to Nullify a Prenuptial Agreement in New Jersey.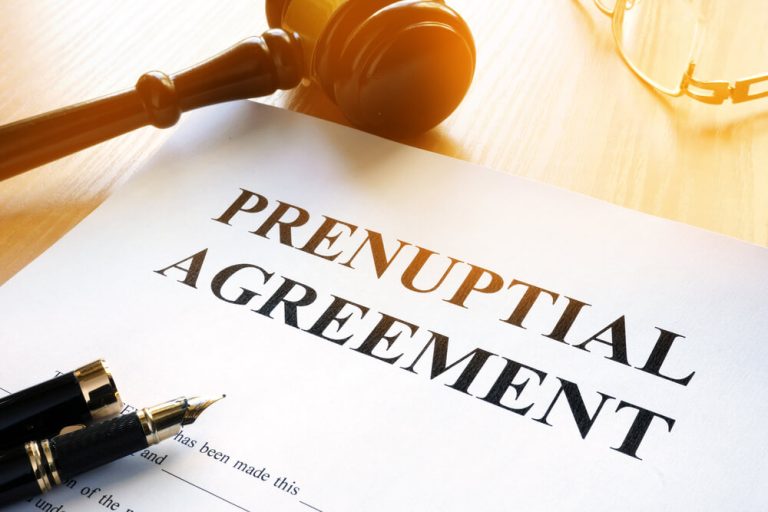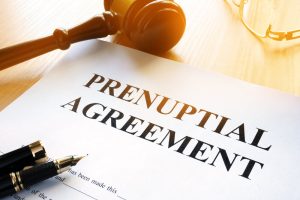 In the last few decades, more and more couples have opted for a prenuptial agreement. A prenuptial agreement is a legal contract drawn up between partners to lay out the specifics of asset distribution in the case that the marriage is dissolved down the road. While many erroneously believe that prenuptial agreements spell disaster for couples because they seem to preempt separations, they are wise agreements for many couples who have varied assets that merit individual ownership and protection during and after marriage. According to New Jersey law, assets earned by each partner during the marriage, with few exceptions, belong to both partners and will be distributed equitably in the case of divorce. A prenuptial agreement overrides this manner of distribution by preemptively determining how specific types of assets would be split according to the needs and wishes of the couple.
Reasons for Nullifying a Premarital Agreement in New Jersey
A prenuptial agreement, or prenup, is a legally binding contract that is put into effect if one spouse files for divorce. There are cases, however, in which the viability of the agreement is called into question; in such instances, a prenup may be voided. Reasons for voiding a prenup include:
1. The Contract Must be Fair
A judge will deem a prenuptial agreement null and void if its terms are unconscionable; that is, if it is not fair in equitably distributing assets. While a prenup may specify assets that each partner is entitled to in the case of divorce, it may not usurp all or most assets from one partner.
2. The Partner Signing the Contract Must Have Time to Review It.
If the signing partner is forced to agree to the terms of the prenup within seven days of its receipt, it could be considered by the court that they were forced to sign the agreement under duress. Such a situation would render the contract illegal and void.
3. The Signing Partner Cannot be Forced into Signing.
Similar to the above reason for voiding a prenup, a partner being asked to sign a prenup that the other has drawn up may in no way be forced to sign. Any type of pressure that constitutes the disrespect of free will can be argued as grounds for the nullification of a prenup.
4. All Assets Must be Disclosed.
When a person is asked to sign a prenuptial agreement, they must have access to the entirety of the assets, investments, and financial stakes that their partner holds, as well as income and tax statements and other pertinent information. In order to sign a prenuptial agreement, the signing partner must be equipped to make an informed decision. In the absence of this information, the prenup can be voided.
5. The Correct Legal Procedure Must be Followed.
There are multiple procedures that must be followed in finalizing a legal prenuptial agreement. These include that both parties are entitled to a third-party legal consultant, the agreement is in writing and agreed upon by both parties, and that the above elements are in place. If a prenup is poorly developed, it will be deemed void by the court.
If a Prenuptial Agreement is Voided in NJ, Is it Ever Enforceable?
New Jersey Revised Statutes Section 37:2 reviews the law regarding premarital or pre-civil unions. The section discusses what makes a prenuptial agreement legal, when it becomes effective, and how the contract can be amended or enforced. In order for a prenuptial agreement to be considered legally sound in the eyes of New Jersey law, all elements of Section 37:2 of the NJ Revised Statutes must be followed. Section 37:2-39 specifies that if an agreement is determined by the court to be void, it will be enforced only in support of an equitable outcome of asset distribution and spousal support in a divorce.
Discuss How to Void Your Prenuptial Agreement with Our Family Lawyers in Passaic County, NJ
If you and your spouse have a prenuptial agreement in Totowa, Pompton Lakes, Wayne, Haledon, Hawthorne, Clifton, Little Falls, and towns across Northern New Jersey, and you believe it to be void, contact us today at The Montanari Law Group for a free and confidential consultation to learn how you can change the terms of your divorce. If your premarital agreement is in any way inequitable or incorrectly attained, you have a right to remove yourself from being bound to its terms. Let us help. Contact us at (973) 233-4396 to learn more.