Marital Status Not an Obstacle to Apply for Adoption in NJ
Regardless of the Circumstances of Being Single, You Still Can Opt to Adopt a Child in New Jersey.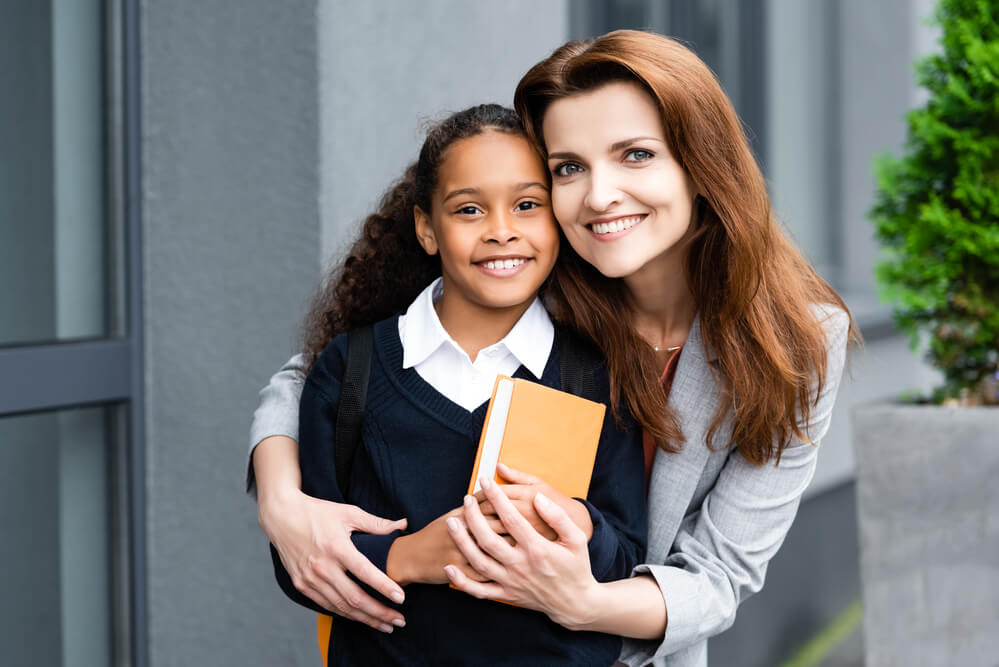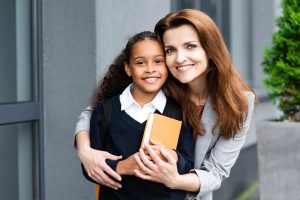 With over 100,000 children in the system needing a forever home, adoption is an excellent medium that benefits everyone.  New Jersey is an adoption-friendly state, allowing potential parents to apply for adoption without regard to marital status or sexual orientation.  Adopting as a single parent is undoubtedly more challenging than a couple, but it can be done. Many qualifications, interviews, and procedures need to take place before you can wrap your arms around your new family member. A good family lawyer can get you through adoption more expeditiously than if you were on your own.
Is Marriage a Requirement to Adopt in New Jersey?
Absolutely not.  Many divorced people find themselves living alone, or those who have remained single all their lives can choose adoption to start or expand their family, and as long as the state's requirements are met, they can adopt just as quickly as couples.  However, some private adoption agencies, or couples looking to give up their child, prefer couples.  Although the state of New Jersey does not discriminate against single adults who want to adopt a child, there are no laws under which private agencies can be forced to do single-parent adoptions.
Adopting as a Single Parent vs. a Married Couple
Whether you choose foster care adoption, inter-country adoption, or private domestic adoption, finding an agency that receives single parents as clients is vital.  Once you have found an agency you like and your application has been accepted, you will meet with child welfare workers three times during a home study process.  One visit will be an interview; another will be in your home, and the third will be to discuss your references (job reference and three non-relatives) and meet anyone else with whom you share your home.  The aspects of the home study to be evaluated include interests, hobbies, opinions on child-rearing, experience with children, and maturity. Additionally, your family history, medical information, previous marriages, financial information, and description of the home and neighborhood will be included.  Some adoption agencies request three to five sessions with a licensed therapist to evaluate mental and emotional stability.  Your fingerprints will also be taken to run a criminal background check. Although this process may seem somewhat intrusive and harsh, it is necessary to ensure that adopted children will be placed in a safe and loving environment.
While it is true that all prospective adoptive parents, married or single, must complete the home study, there are additional requirements for single parents. First, you must demonstrate that a network of people is willing to provide support when needed.  If you are a single parent and have an emergency, such as an illness, you need someone to help you with childcare or transportation to and from school at a minimum.  Second, financial stability is critical.  It isn't just about how much you make but how well-prepared you are in a financial problem such as a long-term illness, disability, or job termination.  Children of all ages are expensive, and you are financially independent.  Thirdly, job flexibility is also essential.  Spending time commuting, working, and sleeping will take up much of your schedule.  Adding to cooking, cleaning, and tending to your child, is a heavy load.  Jobs that allow at least a part-time remote office possibility could give you a more flexible way to balance your workload.
Key Considerations for Single Parents Before Adopting a Child
As mentioned above, single parents need an excellent support system.  Sometimes, a relationship can be established with the adopted child's biological parents.  Living close to family can be a real lifesaver.  Who can help you when your child is sick or stuck in traffic?  Who could help you if you need to travel for business?  Who can be your go-to in the middle of the night?  Beyond emergencies, your child needs a "village."  Relying on family and friends to provide emotional support will give them the developmental building blocks necessary to create healthy relationships. You cannot be in charge every minute of every day.  You need some people to rely on.  You also need to be willing to ask for help when you need it.
Single parents also need to consider their career path.  What will your job look like in 2 years?  5 years, or even more?  Will additional responsibilities at work allow you to be a single parent without taking away from the needs of your family or your job?  You need to look ahead and plan carefully.  Talk with your employer about a healthy work-family balance and strategize to make it a reality. Likewise, if you are going to travel, give yourself plenty of time and remember that everything takes more time when you have a child with you.  Consider taking a friend or relative with you to help out.
How Courts Decide on Granting an Adoption To a Single Parent in NJ
Age is a factor in adoption.  You must be at least 18 years old to adopt a child and at least ten years older than the child you are adopting.  Many people think you have to own your home to adopt, but that is not true.  It would be best if you had a home or apartment in which to live, but you needn't own it.  As long as the child has their own bed and space to store their belongings, you don't have to have a second bedroom.  Of course, your financial stability will also be analyzed to ensure you can cover all necessary expenses.  Finally, believe it or not, you do not have to be a U.S. citizen to adopt a child, but you cannot enter the country illegally and must stay in the country long enough to complete the adoption.
Tips For Single Parents in Their Adoption Journey
Be able to ask for help.  When people offer to babysit, provide transportation, help you Christmas shop, or plan a birthday party, take them up on it.  Parenting is tough when there are two parents.  Single parenting is much more so.  Rely on your family and friends when you need to.  It doesn't make you a bad parent; it makes you a resourceful one.
Arrange a guardian in case of an emergency.  You cannot keep everything in the world around you under control.  Sometimes you won't be available; things happen, from a delayed metro train to a flat tire.  Have a friend or relative on call to step in when you can't make it to daycare to pick up your child or take them to a music lesson.
Do the research and prepare for the arrival of your child.  Take every class you can about adoption.  Many adoption agencies offer webinars and resources to help parents to get ready for this life-changing event.  Read books, blogs, and articles about trauma's impact on a child, child behavior, communication, and discipline methods. If your child is from another country, learn about their language and culture as much as possible.
Ignore negative perceptions about your being a single parent. What other people think about you is none of your business.  Your job is to love your child with every ounce of your being. Indeed, a single-parent family is rare, but if you want to adopt, that is your personal choice, and anyone who truly loves and cares about you will support you.  When the rubber meets the road, you will quickly discover who those people are.
How Can An Attorney Help Single Parents During The Adoption Process in NJ?
If you are a single parent or a married couple and are considering adoption, you will need a seasoned attorney who is experienced in the adoption process.  Whether it is a private or international adoption or one through the foster care system, we can answer all of your questions and start the adoption process.
Our attorneys at Montanari Law Group have the experience and abilities to process your single parent adoption from start to finish in New Jersey. We will represent you throughout your adoption and provide you with the representation you deserve.
For information and to find out how our firm can help, call us at (973) 233-4396 to have a cost-free consultation.  Also, you can go to our online contact form to request help with your legal needs.