Organizing the Payment of Extracurricular Activities in New Jersey
Concerned About How to Handle Extracurricular Activities Expenses Before or After the Custody Agreement is Sealed?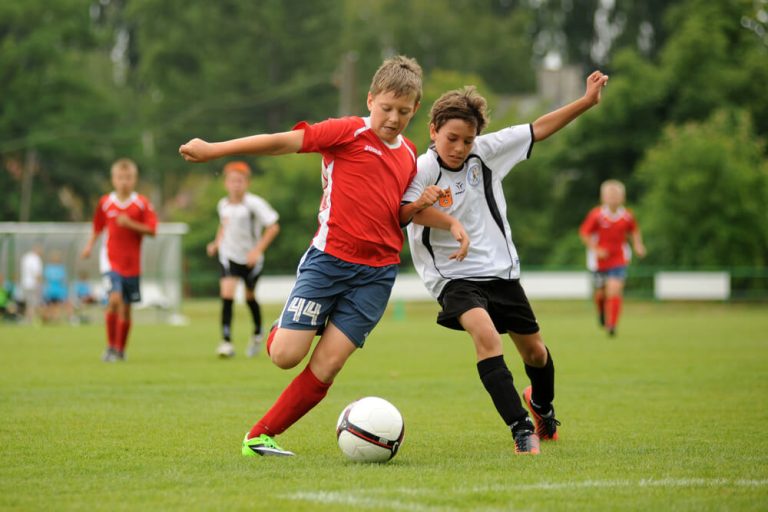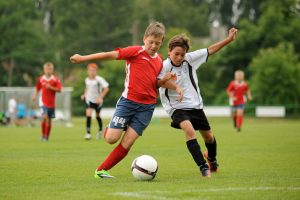 Every parent wants their child to succeed and enjoy their childhood.  Playing sports, participating in clubs such as art, theater, or robotics, and receiving lessons such as music or voice can enrich a child's experiences.  Extracurricular activities teach perseverance, a work ethic, discipline, and in some cases, teamwork.  But when it comes to paying for these activities, exes may have a heated discussion about whose responsibility it is to foot the bill.  Any decision should be made through a family law attorney who can inform the court of the need for a change in support if necessary.
Typical Expenses Considered Extracurricular in New Jersey
The New Jersey Child Support Guidelines say that child support includes "entertainment, specifically fees, memberships, admissions to sporting events, recreational, and social events, lessons or instructions, movie rentals, televisions, mobile devices, sound equipment, pets, hobbies, toys, playground equipment, photographic equipment, film processing, video games, and recreational, exercise, or sports equipment."
Some examples include a child on a soccer team.  They need special shoes and a uniform.  The gas spent to go back and forth to practice and home or away games can be significant, especially when the away games are much farther away.  Perhaps a child is interested in playing the saxophone.  They need an instrument (rented or purchased), reeds, essential oil, and transportation to and from their lessons, not to mention the class's cost.  For dance enthusiasts, there are dance lessons to pay for, special shoes, costumes for recitals, and traveling expenses for dance meets, which could be as far away as two or three states.  Lodging and food costs need to be included as well.  Pageant participation is another popular extra-curricular activity.  The entry fees, photo fees, costumes, ball gowns, tanning services, and hair and make-up can cost thousands of dollars.  Additionally, if travel is necessary, those expenses are added as well.
Distinguishing Between a Need and a Want for Extracurriculars
Sometimes one parent is more vehement about their child's participation in an extracurricular activity (or multiple ones) regardless of the hefty price tag that may follow for equipment, private lessons, uniforms, or instruments.  Although supportive, the other parent doesn't want to go overboard with activities beyond their budget or encourage the child to fill the calendar completely with extracurricular activities.
When we talk about the need versus want principle, what that means is that the activities the child wants to participate in are not necessarily needs. If Joseph wants to make pottery and paint in the art club and wants to go to an art school eventually, his mother may choose to put him in private lessons and allow him to paint or make pottery four days a week to encourage his talents.  The materials and lessons cost more than $5,000 a month.  For his mother and her ex, this is practically an economic impossibility.  The court will more than likely determine that although Joseph wants to prepare for an art career at the age of 9, the excessive expense is not a need but a want, and therefore the costs should be scaled back to a reasonable sum.
Can Sports or Music Activities Be Included In the Child Support Agreement?
The state of New Jersey does not force child support payments to include a contribution to the child's extracurricular activities. Still, the agreement is legally binding if the support agreement provides for how extracurricular activities will be paid for and by whom.  However, both parents must be informed about the activity and its possible financial burden before initiating it.
What Can be Done if an Activity Comes up After the Agreement is Signed?
The best outcome would be a simple agreement between the parents on how the extracurricular activities will be paid for without having to go to family court and get an order.  Sometimes that isn't possible, and couples need the court to settle the problem.  The court will ask if the expense is necessary, if the cost aligns with the parents' economic capabilities, and if it fits with the lifestyle experienced before the divorce.  Going back to little Joseph and his mother's desire for him to be a phenom in the art world, if she and her ex's combined income is six figures a month, paying $5,000 a month shouldn't be a problem, but if their combined income is $8,000 a month, it wouldn't be possible.
Elrom v. Elrom: What Can We Learn From This Case?
Plaintiff Jordana Elrom and defendant Elad Elrom were in dispute regarding child support calculations.  Their case was seen by a three-judge appellate panel when Elad claimed that his income was erroneously calculated as too high while his ex-wife's income was too low.  He also said that the supplemental child support for extracurricular activities should be equitably distributed.
Elad argued that because his salary as a software engineer and other side jobs he has as a technical writer, web developer, and entrepreneur, were calculated together rather than his base salary alone taken into account, he was obligated to pay an unfair amount of support.  The panel held the judge's initial ruling. The panel disagreed with the initial ruling regarding an increase in child support for the children's extracurricular activities because they were not initially included in the support agreement.
Do Not Hesitate to Call Little Falls NJ Lawyers If You Need Help with Extracurricular Activities and Support Agreements
Our children grow fast, and we want to offer them every opportunity to grow and develop their talents.  So many life skills are learned through extracurricular activities, such as teamwork, discipline, determination, and practice.  But extracurricular activities can burden the budget, and parents should equitably share those costs.
Our attorneys at the Montanari Law Group want to help you expand your child's horizons by exposing them to different extracurricular activities and ensuring that these expenses are properly accounted for within or beyond what is covered by standard child support in Haledon, Woodland Park, Montclair, Hawthorne, Ridgewood, Wayne, Jersey City, and elsewhere in New Jersey. Our lawyers are superb negotiators outside of the courtroom and skilled litigators in family courts throughout the state. Whether in mediation or litigation, we won't stop until we have obtained the best possible result for you.
Our office can be reached at (973) 233-4396  or access our online form to schedule your free consultation. We look forward to hearing from you today.