Is it Better to File for Divorce First in New Jersey?
Being the First to File for Divorce Poses a Series of Benefits to Consider if You Plan to Take Steps Toward Marital Dissolution.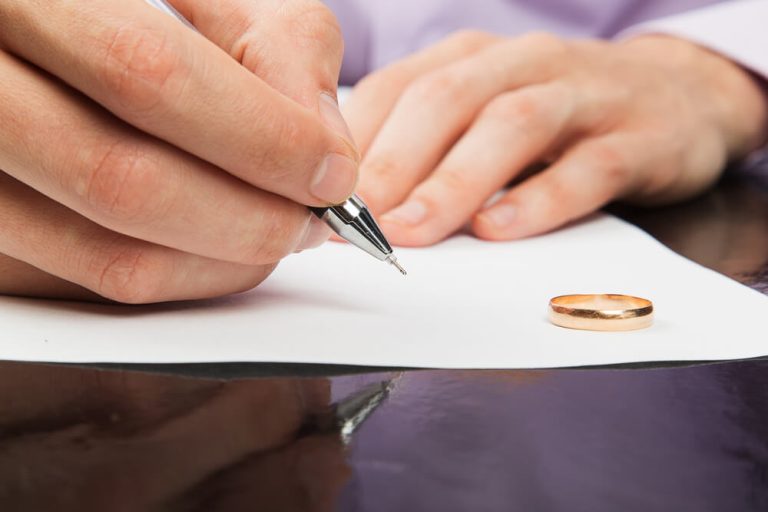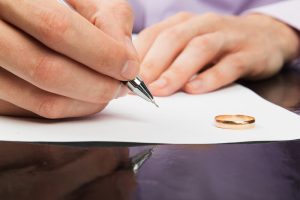 Filing for divorce is a decision that is not easily reached. Frequently there is much discussion as to whether the relationship can be saved or is beyond repair.  Accepting that your marriage is over can be a gut-wrenching decision, which is why sometimes there is hesitation to file for divorce and begin the divorce process.  Does being the first to file for divorce put you at an advantage?  The answer is more multifaceted, and while financial experts believe it could play a role, there are several points to discuss.
Valuable Reasons for Filing for Divorce First in NJ
The New Jersey Family Courts do not provide an advantage for the spouse who filed first. However, the plaintiff (who filed first) can present their version of the case first, and the defense can only respond to facts presented by the plaintiff. In other words, each party in the divorce is given one opportunity to show their side.
Choice of Legal Representation
The most crucial part of filing for divorce is obtaining legal representation. By filing first, you can prevent your spouse from "conflicting out" your legal options.  If there are 20 law firms in your area, and your spouse wants to file for divorce ahead of you, they can have an initial consultation with each law firm, leaving you unable to hire any of those firms as it would be considered a conflict of interest.  It sounds far-fetched, but broken hearts can lead to unpleasant actions when the gloves are off.  Once you have considered filing for divorce, it is vital that you choose representation as soon as possible.
Considering Jurisdiction
One of the most significant benefits of filing first for divorce is the choice of the jurisdiction where it is filed. The availability of venues is limited, but if your family has moved to different countries or states for extended periods during the marriage, you should consult with your divorce attorney about which jurisdiction would suit you best strategically.  Each state is different; for example, New Jersey is a state that uses equitable distribution (marital assets are divided according to many financial factors) rather than community property (matrimonial assets are divided equally).  Fewer than ten states apply community property standards to divide assets.  Custody, child support, and alimony issues are handled slightly differently according to the jurisdiction where they are settled.  Your attorney can explain the differences between the jurisdictions available and help you make the best decision.
Financial Considerations
By filing first, your legal team can prevent your spouse from hiding assets, adding to the marital debt with loans, excessive spending on credit, or selling marital assets.  An Automatic Temporary Restraining Order (ATRO) prevents a spouse from changing terms on insurance policies, investment accounts, and retirement savings.  It prevents anyone from borrowing or lending against marital assets such as houses, cars, real estate, and boats. It also prevents your spouse from hiding or absconding with assets.  The ATRO should be filed when you file for divorce.
In addition, if you are the first to file for divorce, you can save for attorney's fees and additional experts who may be needed for your case.  There is no law against using marital funds to pay for your attorney.  You can also open a personal bank account.  In this case, it is essential not to use money from a shared understanding to put it in your account, as it could be viewed as marital property.  Establishing credit under your name alone will help your credit score, so open a credit card account.  Filing first enables you to create a budget for living expenses which will better prepare you for a discussion about spousal support.
The One who Files is Better Prepared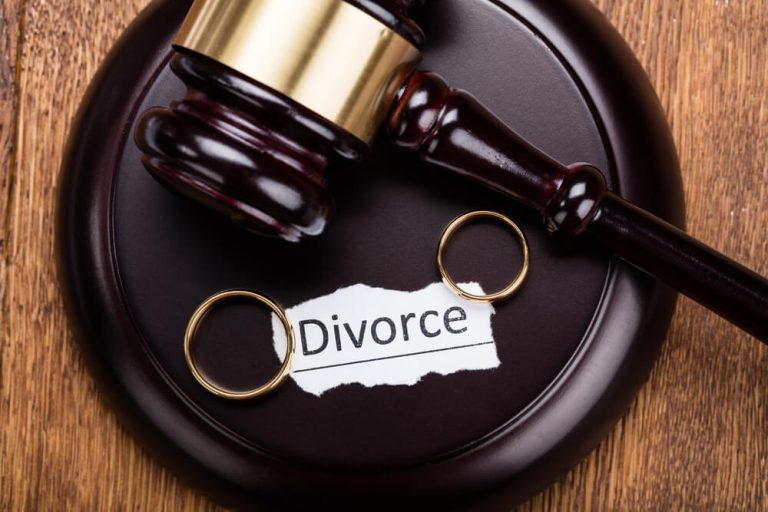 Another advantage is that it has more time to gather critical financial documents for your case.  Some statements for investments or appraisals of assets such as properties or buildings can take time.  Also, gathering tax returns, bank statements, insurance policies, pay invoices, loan statements, and proof of monthly household expenses is not easy to obtain overnight.  By filing first, you can make copies, obtain certifications, and access financial reports before filing.  Your spouse will have 35 days to respond to your complaint, which is a lot less time than you have had.
Parenting Considerations
The emotional part of getting divorced is often neglected.  Planning early allows you and your children the possibility of finding a family therapist to help you throughout the process.  You can provide extra attention and be in tune with their concerns before the dust kicks up. Therapy can also keep you from making decisions based on emotional issues, as a clear mind is essential during this time. Frequently, decisions are made under severe emotional duress, at the spur of the moment, and intent on revenge rather than logical planning.
Another advantage is that you will have the opportunity to set up a parenting plan (visitation and custody) far enough ahead of time that you can weigh all of the pros and cons before having to present it.
Be the First to Contact Our New Jersey Family Lawyers for a Free Confidential Consultation
If you are considering filing for divorce, it is best to meet with an attorney as soon as possible.  You needn't be entirely sure you want a divorce this red-hot minute.  Maybe you are seeking counsel about what a divorce would look like, the options available, and what to expect financially. Our family law attorneys at the Montanari Law Group will be there to guide you as you decide to file for divorce in Clifton, Bloomingdale, Ridgefield Park, Hawthorne, Fort Lee, Paramus, and throughout Passaic County, Bergen County, Essex County, and neighboring places  in New Jersey. This is probably one of the most challenging moments you will experience, and our job is to listen to your concerns and represent you in the best way possible.
We are waiting to schedule your free and confidential consultation, which can be made by calling us at (973) 233-4396  or by scheduling an appointment online.  We look forward to helping you change your future your way.