When Divorce Mediation Breaks Down, What Happens Next?
In the event that divorce mediation doesn't work, and you and your spouse cannot reach an agreement, there are several other paths toward resolution that you can navigate to resolve your divorce in New Jersey.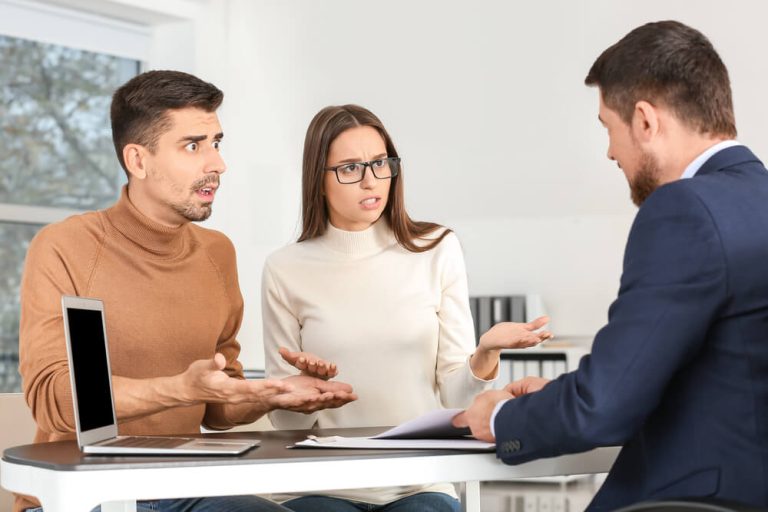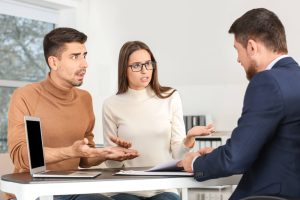 Contrary to popular belief, the purpose of divorce mediation isn't reconciliation. Instead, divorce mediation is the use of a specially-trained facilitator so that a couple can come to an agreement on contested elements of a divorce agreement, including the division of assets, spousal support payments, custody, and parenting time agreements. Mediation can be either entered voluntarily by a couple or ordered by the New Jersey Family Court. In this article we will explore what happens when mediation proves to be ineffective for a couple.
Our experienced divorce lawyers can provide you with the advice you need to move forward in your divorce mediation and thereafter. We are happy to share our knowledge and provide the answers you may need regarding divorce mediation and the alternate roads you can travel if mediation fails to work for you and your spouse to resolve your differences. Contact us at (973) 233-4396 to speak with our NJ family lawyers today.
Main Reasons Why Divorce Mediation May Not Be Effective in New Jersey
While the desired outcome of any divorce mediation is that the couple will resolve all outstanding conflicts and finalize their divorce agreement with the use of a third-party facilitator, this doesn't always work. One of the most common reasons divorce mediation fails is that one or both parties is simply unwilling to budge on one or more elements of the divorce agreement. Another issue can arise if the mediator is biased towards one side. In such a circumstance, the integrity of the mediator's role as an objective third-party who has a knowledgeable stance on a judge's potential decision regarding issues is compromised.
Or, there are just too many conflicts for the couple to resolve. In this case, a mediator may be supportive, though the final result isn't a divorce settlement. Certain key issues could be resolved, with each party deepening their perspective of the other's needs and non-negotiables.
If We Can't Agree, What are the Possible Alternative Scenarios after Divorce Mediation?
If a couple can't reach an agreement in mediation, the couple may head to litigation in court so that a judge can settle unresolved issues and finalize the divorce settlement. However, this isn't the only option. Sometimes, couples go for two or even three rounds of mediation. Why? Sometimes couples don't jive with a mediator. Or, they're so emotionally affected in one round that they aren't able to objectively and reflectively come to a decision. Hearing the perspectives and needs of the other spouse through one or even two rounds of mediation could result in a fruitful further round of mediation, keeping the settlement out of court and resulting in an agreement in the end.
As such, if mediation fails, it behooves both spouses to take time to step away from negotiations and consider options before engaging in litigation. While mediation provides a supportive third-party facilitation towards the resolution of conflicts relating to the division of assets, spousal support, child custody, and parenting time agreements, the responsibility is ultimately that of the two spouses to use that third party to come to their own agreement. Determining agreements and next steps in the case that mediation is unsuccessful lies in the hands of the divorcing couple.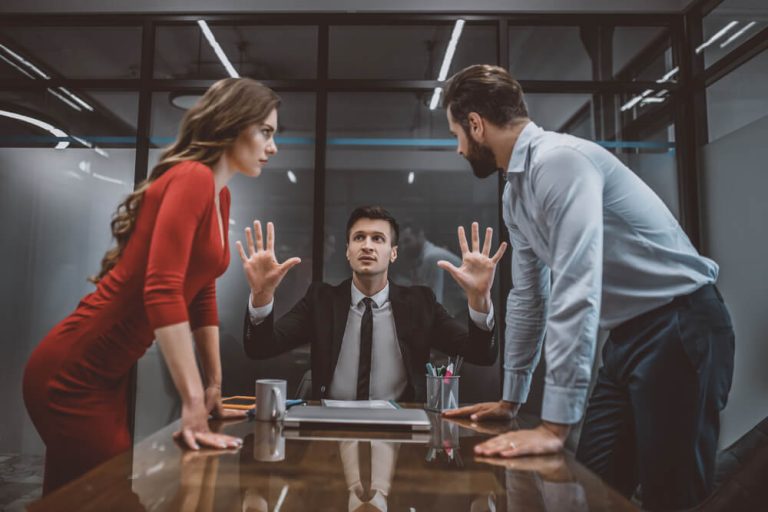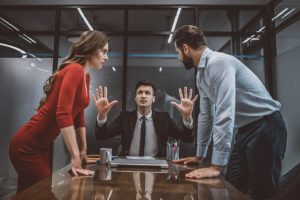 If it turns out that conflicts are too great to overcome out of court, it may ultimately be necessary that a New Jersey Superior Court: Family Part judge review the areas of impasse and issue a final judgment regarding the divorce. Litigation can be a time-extensive and costly experience for both parties, as once a divorce case goes to trial, there are factors such as a judge's availability and lawyer and court fees that cannot be avoided.
With or Without Mediation, a Divorce Settlement Needs to be Reached in NJ
A mediator does not have the legal capacity to determine a divorce settlement, even if the mediation was court-ordered. As such, if one or both spouses decides to end mediation, the process will continue either through another mediation with the agreement of both spouses or a court order, or the divorce will go to trial.
Consult with a Little Falls NJ Mediation and Divorce Lawyer for Guidance
Having a family lawyer on your side throughout the course of your divorce is a support that can't be understated. Regardless of whether you and your spouse have an amicable relationship, conflicts and disagreements arise regarding how certain elements of the divorce will be handled; this is almost unavoidable. When the couple has trouble getting along well enough to objectively and peacefully review necessary aspects of the divorce, an experienced family law attorney will help you make sure that your rights, your assets, and your family are protected, while helping to facilitate a swift end to the marriage. During mediation, your family lawyer will provide a legal eye to ensure that there is no mediator bias, and will speak up when it appears that your rights are not being honored. In the case that mediation fails to yield the resolution you need, and litigation is necessary, a divorce lawyer is a necessary and worthy ally.
Are you involved in a divorce, and attempting to work through your differences in mediation? No matter what, we're on your side through it all. Whether the divorce mediation works for you and your ex or it simply can't produce the results you need to finalize your divorce agreement, you can count on our attorneys at The Montanari Law Group. Our team successfully has provided alternative options to clients faced with failed divorce mediation and what happens next in Passaic, Wayne, Clifton, Caldwell, West Milford, Montvale, Wyckoff, Woodland Park, and towns throughout Northern New Jersey. We will make sure that your needs are met when negotiating the terms of a divorce and litigating your case if the need arises.
Contact the seasoned New Jersey divorce lawyers at the Montanari Law Group by calling (973) 233-4396, or by filling out our online contact form to receive a free initial consultation or make an appointment to discuss your case.