Getting Ready for Your Summer Parenting Schedule in NJ
Working Out a Summer Parenting Calendar with Your Ex can Ensure that Your Children Spend Good Moments with Both Parents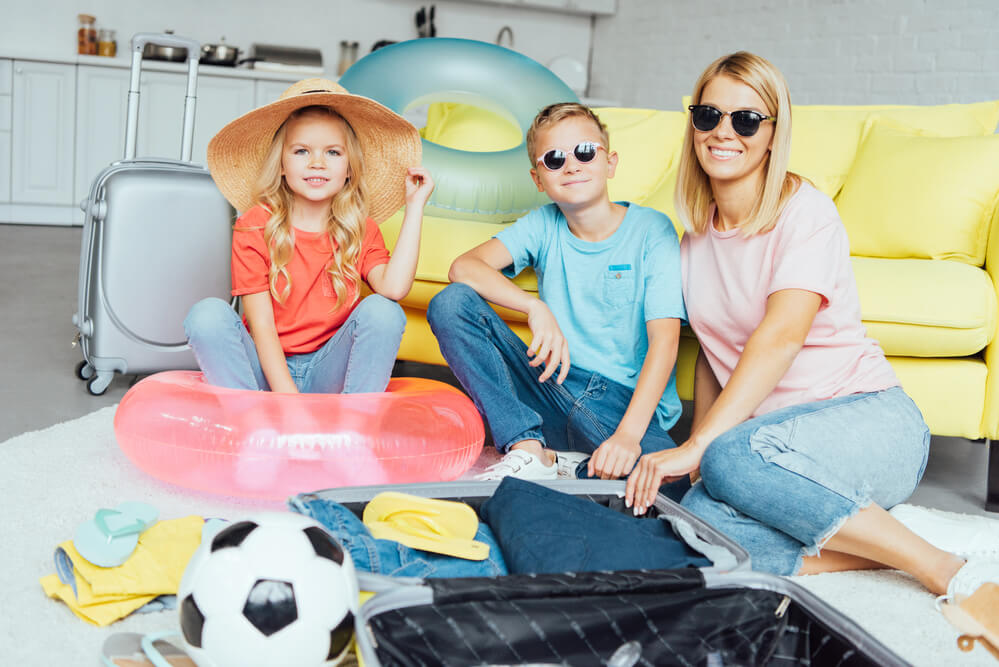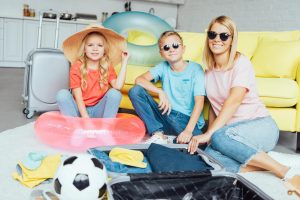 One of the most challenging parts of a divorce is creating a fair and balanced parenting plan that everyone can agree with. The school year and its family holidays have been traversed, leaving everyone fortunately unscathed. Still, when summer break begins, it's a whole new ball of wax, and negotiations begin for summer. An experienced family lawyer can help you create a summer parenting plan that will work for everyone.
Summer is Around the Corner. Is your Summer Parenting Time Ready?
When a married couple divorces, they agree on a parenting time plan that allows their children to spend valuable time with both of them. This agreement is created in the divorce decree and includes not only the time shared with the children but not unique stipulations for holidays and extracurricular activities. A summer parenting plan determines how much time the children will spend with each parent for holidays, vacations, and summertime.
A piece of good advice if ex-spouses are unable to reach an agreement on their summer parenting plan is to consult with a family law attorney at The Montanari Law Group. One of our family and divorce lawyers will meet with the parents and advise them on the best course of action. Call our offices at (973) 233-4396 to explore your options and have experienced help drafting a summer parenting plan that works for you, your ex, and especially for your children.
Using a Regular Parenting Time Schedule as Starting Point for Summer Plans
Why reinvent the wheel when you're already rolling smoothly? If you have a regular parenting plan that has worked throughout the year for you and your children, use that as a base upon which to establish your summer plan. Keeping the same schedule is helpful for younger children, primarily if both parents work all day. Hiring a babysitter or nanny and splitting the cost could resolve the need for adult supervision but can be pricey. It's essential to discuss what went well and what didn't with your previous summer plan (if there was one), and you can even ask the children for their input. Each plan is unique and adapts to the individual needs of each family. Your summer parenting plan can be created in a way that provides a great summer for everyone involved.
Negotiation Tips If Your Ex Doesn't Want to Agree to a Summer Parenting Plan in New Jersey
There are several answers to this question. The first is to come into negotiations in the least confrontative way possible. Write down your ideas, set up a calendar, and request your ex's input in the most excellent way possible, perhaps reminding them that this is an opportunity to spend an extended period with their children. Suggest places and activities the children have previously enjoyed with your ex and what a great idea it could be to go again. You should never place your children in the middle to pressure your ex into deciding. They shouldn't feel as though they are responsible for your adult choices because they most assuredly aren't, and you could cause them severe emotional damage.
Next, if cooler heads have prevailed, a phone conversation to review any changes or details is in order. It is urgent to stay calm even when your ex is not. You get more bees with honey than vinegar, so keep your tone as calm and focused as possible. It takes two to argue, so if you choose not to, your ex will most likely curb their unpleasantness. A gentle reminder that this plan is for their children to have the opportunity to spend more time with their non-custodial parent may provide a gentle nudge in the right direction.
Thirdly, try Summer Plan Marketplace if the first two don't reap the response you require. This is a system where the idea is to trade time credits in a kind of bartering activity. If you want a given time with the children for vacation, your ex gets credits for the next time they want to make a change in the plan. They can put those credits in their "bank" and use them when they need them. It is essential to honor the trades that are made and be as flexible as they were with you. The great thing about this "game" is that your ex will feel powerful as if they are getting something in return they can control. Also, don't abuse the system and use it too often, as it can become frustrating to keep up with all the changes. You can add rules such as," No more than two changes per month," or whatever suits your family.
Finally, if you have no choice, go to family court. Your family lawyer will build a strategy, and you will have to request that a judge make your plan legally binding. No one wants to see it go that far, so try to devise a plan civilly.
Possible Options to Handle a Successful Summer Parenting Plan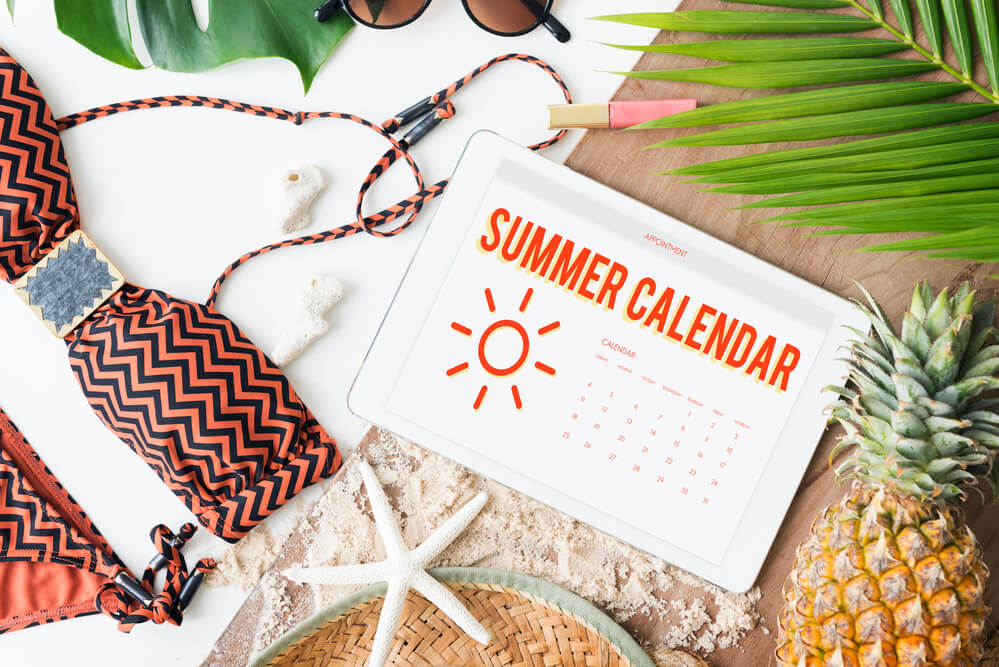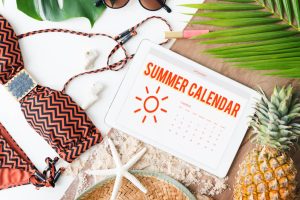 There are a million options for a summer plan. Below are a few ideas to get your summer plan up and running.
Some parents prefer to keep the regular schedule with a two-week vacation option. The pros are that children usually like to have a predictable schedule and can make plans with friends for sleepovers or day trips. This also works well for summer camps or sports teams. The trouble can come if there isn't any childcare while the parents work, and the children are too young to mind themselves.
A week-on-week-off or the same with two weeks is a schedule that is simple and easy to keep track of. Some weeks may have to be traded for summer activities, but generally, it works well, especially if your ex lives nearby. This provides equal time and more opportunity for each parent to plan a vacation. The negative side is scheduling long-term events such as summer camp and holidays like the 4th of July and Father's Day, as they may not fit precisely into the given blocks of time.
The 2-2-3 schedule (2 days with the custodial parent, two days with the non-custodial parent, three days with the custodial parent, two days with the non-custodial parent, and so on). If you and your ex are near one another, this plan could be for you. The tricky part is the shuffling around and road time if you don't live close. Many parents prefer this schedule because they have the opportunity to see their children every few days instead of having to wait a week or more.
Remember that regular visitation is not followed if the summer plan is in place and agreed to by both parties. Failure to comply may require one parent to consult with a family lawyer and seek the court's intervention.
Flexibility for the Sake of Your Children in New Jersey
Flexibility will allow you to make a plan with which both of you can live. Keep in mind that this plan is not about you or your ex. It is about your children and spending extra time with them because they are not in school. Communicate clearly and calmly. If you need to change the schedule, discuss it as early as possible. Make sure to share your vacation plan where and when you will be going. That can be as general as the state and city or as specific as a detailed itinerary. Keep in mind that if you are uncomfortable with your ex taking the children on an international trip, discuss it and if they insist, contact your family lawyer immediately.
Draft a Summer Parenting Time Schedule with Help from a Compassionate Lawyer in Little Falls, NJ
A family lawyer with experience creating parenting plan agreements that work for all involved can help you build the best solution for you, your ex, and your children. Every family is unique and requires a summer parenting plan that fits their needs. This is why it's so important to find a lawyer who has created all kinds of planning options for different families and can do any negotiating you two need to settle on a summer plan.
The Montanari Law Group has highly effective lawyers skilled in family law and custody planning. We know how difficult these moments can be and want to help you along your journey. Maybe you have a plan from last year that you need to tinker with, or you need a new one. No matter the case, our family attorneys are at the ready to make sure you obtain a plan that fits your summer schedule and provides you with peace of mind. Our lawyers can help you draft a successful parenting plan in Haledon, Totowa, Wayne, West Milford, Bloomingdale, Woodland Park, Clifton, Glen Ridge, Nutley, Verona, and throughout Passaic and Essex County.
Call (973) 233-4396 or look for us online to organize your confidential free consultation and get your summer parenting plan started today.