What Occurs in a New Jersey Divorce Trial?
Experienced Family Lawyers Representing Your Interests in a Divorce Trial in Passaic County, NJ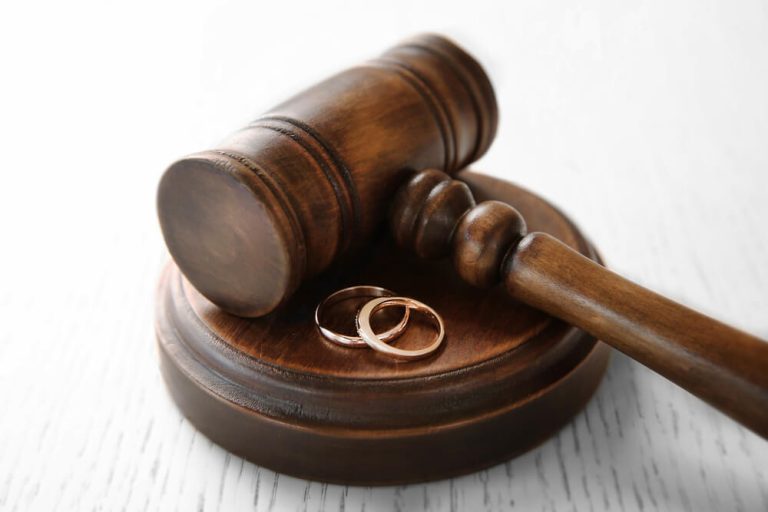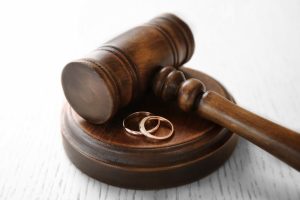 There is nothing simple or straightforward about a divorce. Regardless of how well divorcing spouses get along, the process of legally dissolving a marriage is financially, mentally, and emotionally straining. The process of dividing assets, determining spousal support, and establishing a child custody arrangement is made much more complicated when spouses can't come to an agreement about any number of elements of the divorce. Since spousal conflict in divorce is common, experienced family lawyers, divorce mediators, and court-appointed lawyer panelists are available to help resolve conflicts and find equitable solutions. Despite these resources and the best efforts of all involved, however, some spouses simply cannot come to an agreement in order to finalize a divorce. When this happens, it is necessary for the case to go to court. Read on to learn more about divorces that go to trial in New Jersey, and how to prepare yourself if you're headed there.
Divorce Trial, The Last Stop Down the Road
The trial is the last stage of a divorce process. Cases go to trial that have not been able to be resolved using other formats. The New Jersey Superior Court: Family Part judge's ruling in a divorce trial is the final ruling, and divorcing spouses must abide by its outcomes.
Though some divorce cases that involve high levels of conflict end up in court, the trial process is not a place where partners' grievances against one another are placed front and center, as, except for some extreme circumstances, the actions of a spouse do not affect the equitable division of assets, spousal support, and child custody arrangements that a judge will finalize. A trial is ultimately the route by which spouses who are unable to reach agreement regarding terms of the divorce, despite possible mediation and court-appointed interventions, bring their divorces to a close.
One of the most important elements of preparing for a divorce trial is to consult with a family law attorney. They will provide you with invaluable information about how to proceed to present the strongest case for equitable distribution of assets, spousal support, and child custody. Additionally, they will help you gather the pre-trial documents that will be necessary to provide to the Court and your ex's divorce lawyer during the pre-trial discovery process. They will also importantly know how and where to obtain appropriate evidence and witness testimony that strengthens your case as well as prepare you for testimony and potential questioning from your spouse's attorney.
Key Steps in a NJ Divorce Trial
If a couple has attempted to enter a divorce agreement in preceding phases and has been unsuccessful, a trial to finalize the details of the divorce agreement will be required.
In preparing for the trial, each spouse will provide requested information to the court and their ex's legal counsel per request in what is called the discovery process. During this process, each party's divorce attorney will request important information including financial and non-financial information from the other to look deeper into the circumstances surrounding the divorce, in order to argue a truly just agreement.
Each spouse has an opportunity during the trial to testify; present evidence; call personal and professional witnesses, including expert witnesses – which includes testimony by such specialists as child psychologists, accountants, and real estate appraisers; cross-examine their spouse and opposing witnesses; and refer to New Jersey and federal law to support the grounds for their argument.
Upon hearing the evidence and testimony of each side, the judge will make a final ruling regarding the divorce agreement, including how assets will be equitably distributed; whether spousal support payments will be required, how much, and for how long; who will get legal and physical child custody; any child support payment that will be required; and finalized parenting time agreements. The Superior Court judge's ruling is final.
Main Actors Involved in Divorce Trial
The main participants in a divorce trial are the spouses, their divorce lawyers, and the Superior Court: Family Part judge. Expert witnesses such as accountants, child psychologists, and real estate and asset appraisers may be called in to provide testimony regarding their area of expertise if it is appropriate.
Common Misconceptions Regarding Divorce Trials
Some of the most common misconceptions about divorce are that they are absurdly expensive and that seeking resolution as soon as possible is always the best avenue to pursue. Although a divorce trial does take longer to get to, it is sometimes simply the best route for preserving your interests and best positioning yourself for the future. Unless there is a very high conflict divorce or one including lots of money or assets that have perhaps been hidden, the trial process can help resolve settlement-related conflicts in a divorce relatively rapidly. Yes, it costs more time and money to go to trial and pay a divorce attorney to argue your case, but they can also help you reach the optimal outcome through experienced, knowledgeable, and thorough preparation.
Another common misconception about divorce trials is that, if you go to court to complete your divorce, your ex will testify to much of your less-favorable traits, and it will all go on the public record. Unless you are engaged in a fault divorce, there is really no need for such information to be included, unless there is child custody involved, and you have been accused of committing domestic violence or engaging in dangerous or addictive behaviors that the judge would need to know about.
Finally, although it is often presumed that hearsay is never allowed in a divorce trial, this is yet another misconception. Hearsay testimony is the testimony under oath by a witness who speaks to something they have heard by another while not in court. It is sometimes used by witnesses in divorce trials, if there is an applicable exception to the hearsay rule, but is rarely allowed by a judge absent certain circumstances.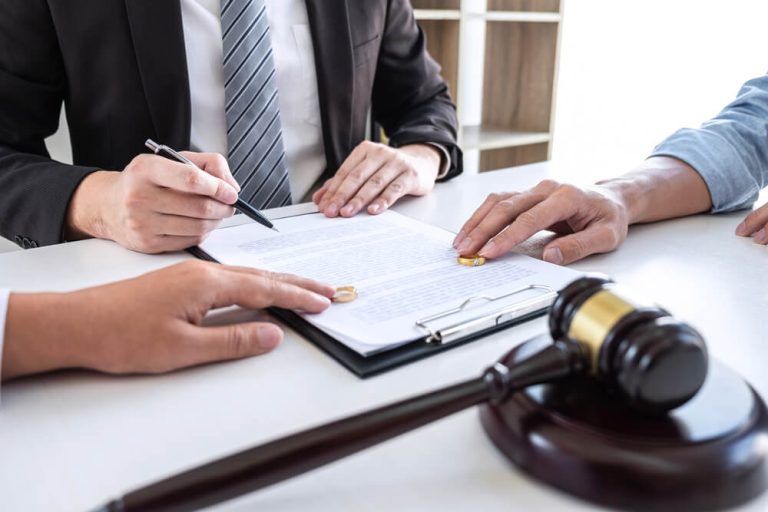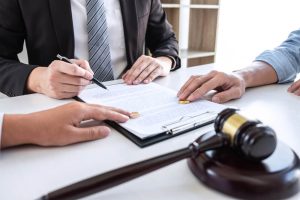 Look Beyond Present Circumstances to Make Trial Bearable
When facing a divorce trial, it is important to provide all of the information your divorce attorney requests and to focus on your mental and emotional health. Orienting toward 'post-divorce' life will help you and your children minimize stress during the process.
After Divorce Trial, a New Life Awaits
What the judge rules stands. Therefore, after the divorce trial, you are free to move towards your new life, assuming it is in alignment with the court-ordered decree and parenting time agreements.
Going to Trial for Divorce in New Jersey Requires a Skilled Divorce Lawyer by Your Side. Contact our Little Falls Office to Help Best Position Your Case in Court.
A lawyer is an invaluable asset for a divorce trial. Since there is so much specific information that must be provided and also gathered from your spouse in order to present a strong argument, the solid preparation and representation of a tested and proven divorce lawyer cannot be understated.
At The Montanari Group, we understand how important your marital freedom and financial, mental, and emotional stability are. If you are involved in a divorce that hasn't reached a settlement and is going to trial in New Jersey, our family law attorneys are here to answer your questions, meticulously prepare, and zealously represent your case. We have dedicated years of our practice to assisting clients throughout New Jersey, including in Paterson, Totowa, Wayne, Newark, Hackensack, Passaic, Hudson, Essex, and Bergen County, so that they can begin their new lives as swiftly as possible.
Contact (973) 233-4396 or fill out our online contact form for a free consultation to discuss your divorce case today.