Exercising Your Right to a Speedy Trial in NJ
Deciding to Assert Your Right to a Speedy Criminal or DWI Trial in New Jersey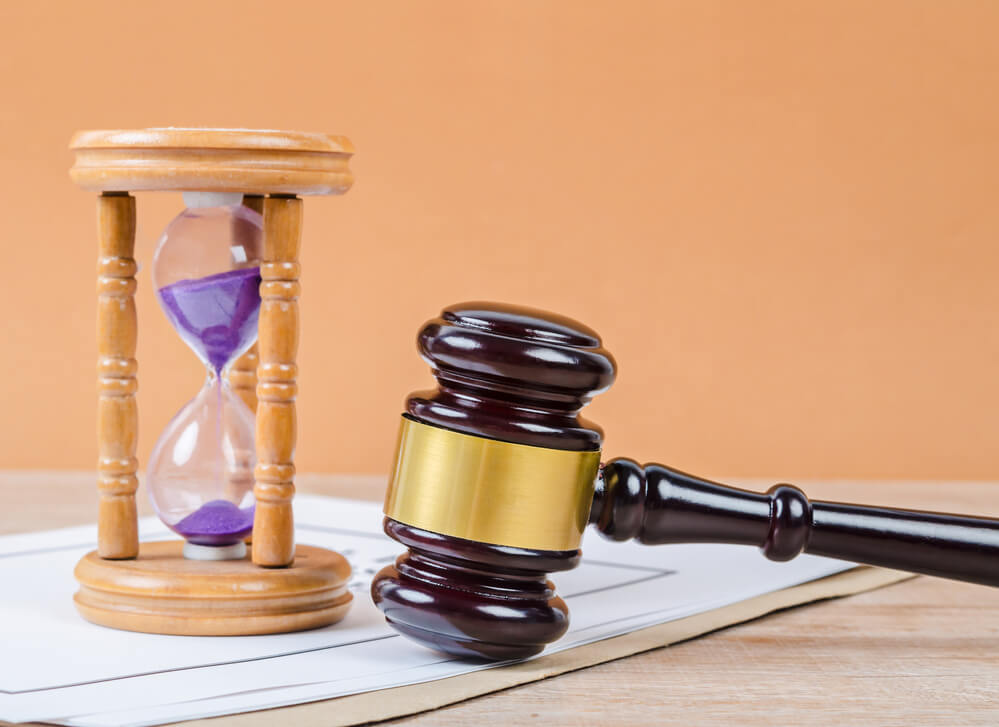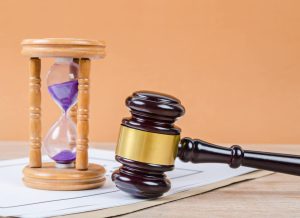 Frequently, people get a right to a speedy trial confused with what is in the law and what is not. Of course, the right to a speedy trial is part of your rights. One of the major benefits of having an experienced criminal defense lawyer is their ability to ensure that your rights are upheld and you know all of the details of what will benefit you the most. It is a complex process, and you need professional help to decide if you will use your right to a speedy trial to aid in your defense. The talented criminal lawyers at The Montanari Law Group know how to guide you through the speedy trial process and we can tell you which defense options are best for you. Some steps must be taken, and your failure to do so can affect the outcome of your case.
If you have questions or would like to speak to an attorney about a criminal or DWI case in New Jersey, simply contact our office in Passaic County at 973-233-4396 for a free consultation. In the meantime, learn more about your right to a speedy trial, when it applies, and how to exercise it.
The Right To A Speedy Trial in New Jersey
After January 1, 2017, New Jersey passed new legislation emphasizing the right to a speedy trial. The state wanted to guarantee that everyone would get a problem expeditiously. If the prosecutor violates that right, the defendant could have their charges dismissed. The right to a speedy trial ensures prosecutors can't wait until key witnesses disappear or memories are no longer as acute. Physical evidence can fade or become damaged as well.
Time Window for a NJ Speedy Trial
The prosecutor has 90 days to take the case to a grand jury and get an indictment. That case must be resolved within 180 days. If those deadlines are not met, the defendant is released on their own recognizance or released, but with conditions.
Speedy Trial Roadmap and Time Limits
These limits were established to ensure that a speedy trial takes place. First, within 90 days after an arrest, issuance of a summons, or court appearance, the defendant must be notified of their charges and be given time to prepare for their defense. Next, the defendant should be advised of their right to a speedy trial and what it entails. Also, if a continuance is petitioned by the defense, the quick trial time period will be made longer. Finally, anything that extends the time under the speedy trial statute should be explained and justified. The court should give reasons for the delay on the record, and the prosecution and the defense will concur on a new trial date which will be placed on the form.
Asserting Your Right to A Speedy Trial, When Should You Do It?
By notifying the court you want to exercise your right to a speedy trial, you are saying that you are prepared to provide a defense. When you file the demand, you have no less than five days and no more than 45 days for your trial date to be placed on the docket. If you had not been brought to trial within 50 days, your case would be dismissed. When the evidence has to be analyzed or found, you know witnesses are hard to find, and expert witnesses for the prosecution are out of state; sometimes, exercising your right to a speedy trial is a good bet. The prosecution might have the basics, but it is doubtful they will have everything they need for trial. The problem is that it goes both ways. It gives you less time as well.
Exceptions to Consider for Your Speedy Trial Timeline
Exceptions to Extend
There are several exceptions the court will allow to extend the time for a speedy trial. If a critical witness is ill or unable to attend, it can delay the trial. If the state can show that the case is so overwhelmingly complex, with many witnesses and pieces of evidence to be examined, more time will be given. Additionally, indicating that more time is needed due to developments that will affect the trial.  If the defendant requires a competency hearing and evaluation, they are not able to stand trial until they are cleared. Some defendants will apply for drug court, a pretrial intervention (also known as PTI), and extra time will be given in that instance.  Any extra time needed for them to apply, and have their application reviewed and approved or rejected will extend the time.  If the prosecutor has done everything possible to get the defendant to court when that defendant is in another jurisdiction, time will be granted. Natural disasters, pandemics, an inescapable absence of the defendant, which delays evidence, or a witness but will be attainable in the near future. When there is more than one defendant and they are going to each have their own trial, only one can begin at a time.  The second trial must wait in the interim. If the judge is recused, the defendant doesn't appear for their trial or doesn't provide their discovery on time, more time will be granted.  Lastly, if the judge finds good cause for a delay, it will be granted.
Exceptions Not to Extend
The judge will not accept the following exceptions to extend the speedy trial period. The courts are constantly congested, and finding space on the docket can be challenging, but it is not an exception. If there is a lack of preparation, one side or the other is not ready for trial, and that is on them. The trial will continue. Thirdly, if witnesses are not a part of the trial because they were not found, that is not a reason to delay a trial. Lastly, any other matter that was avoidable but occurred due to a lack of preparation is not a cause for a delay.
Waiving Your Right to a Speedy Trial as a Defense Tactic
Choosing to waive the right to a speedy trial may seem counterproductive, but several details make sense if they apply to your case. Sometimes, having more time to get your case ready means your lawyer can gather all the evidence, track down witnesses, contact experts, and take a comprehensive view of all of the advantages of your defense before mounting it at trial. By waiving your right to a speedy trial, you could be setting yourself up for a win or a fall. Also, if you aren't out the time you are incarcerated may be granted as time served to have some time off of your sentence.
An Experienced NJ Criminal Lawyer can Help with Your Right to a Speedy Trial
Your criminal defense lawyer at Montanari Law Group will know what to do regarding your right to a speedy trial. Using our experience, knowledge of the law and its exceptions, our attorneys are dedicated to providing you with excellent defense. Whether forcing the state to prove your guilt beyond a reasonable doubt at trial, ensuring your defense is well-formulated in pre-trial motions, or assisting you with plea negotiations or diversionary program applications that deliver your optimal resolution, for us, nothing less will be acceptable. From our local Little Falls office, we frequently appear on behalf of clients in Wanaque, Hawthorne, Pompton Lakes, Ringwood, Montvale, West Milford, and elsewhere in the surrounding Passaic County area.
Contact Montanari Law Group at (973) 233-4396, or contact us online to receive a free initial consultation or make an appointment to discuss your case.