Enforceability of Prenuptial Agreements in NJ
What Makes for an Enforceable Prenup in New Jersey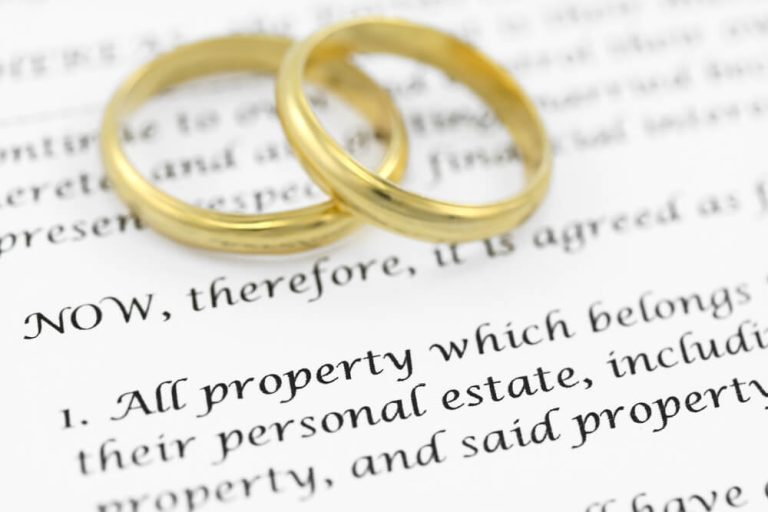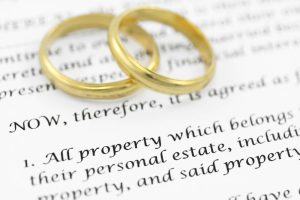 There is a lot of belief in today's society that a prenuptial agreement, often called a 'prenup,' is a bad thing because any couple preparing a prenuptial agreement is headed for divorce. This, however, couldn't be further from the truth. A prenuptial agreement is a way to create a legal record of how certain elements of spousal rights would be handled in the case of any separation, including death. These spousal rights include division of assets, spousal support, and estate distribution, among other elements. It provides both partners legal controls before the couple becomes a legal unit.
Read on to learn more about the specifics of New Jersey prenuptial agreements and why it's important to solicit the support of a family lawyer when you decide to draft a prenup. Talk to one of our New Jersey family lawyers at The Montanari Law Group, LLC, to be sure your prenup fulfills all law requirements to eventually enforce it if divorce becomes an option down the road.
Requirements to Enforce a Prenuptial Agreement in New Jersey
There are some basic requirements that must be met for a prenuptial agreement to be considered legally enforceable. New Jersey's Uniform Premarital and Pre-Civil Union Agreement Act (NJSA 37:2-31 -41) speaks to what exactly makes a premarital contract enforceable.
Most basically, for a prenuptial agreement to become legally binding, the contract must be in writing and legally notarized. There are, however, more nuanced requirements leading to a legal written document: for example, each member of the couple must be completely transparent regarding assets, debts, etc., at the time of the writing of the prenuptial agreement, lest a hidden agenda makes its mark. In the same way, the document must represent a fair agreement between parties and be agreed to without force by both parties. Any evidence of one party being forced to sign a prenup would lead to its being null and void. Finally, a prenuptial agreement must be accepted by the court before the marriage. There is a different type of marital contract called a postnuptial agreement, but this has different ramifications.
Note that the presence or support of a lawyer is not required for a prenup to become legally binding; however, in very many cases, the attempts of a couple to draft a prenuptial agreement in the absence of a lawyer results in a document that is rejected by the New Jersey court.
The Burden of Proof Role in Prenuptial Agreement Enforcement
If one party believes that the prenuptial agreement is not enforceable, it is their burden to prove this fact. This person who claims unenforceability of the legally-accepted prenuptial agreement must use the Uniform Premarital and Pre-Civil Union Agreement Act's requirements to show that one of the requirements was not met. For example, if one spouse withheld financial information during the drafting of the prenuptial agreement before marriage, the prenup can be nullified as unenforceable.
Family Lawyer Guidance on How to Write Up an Enforceable Prenup in New Jersey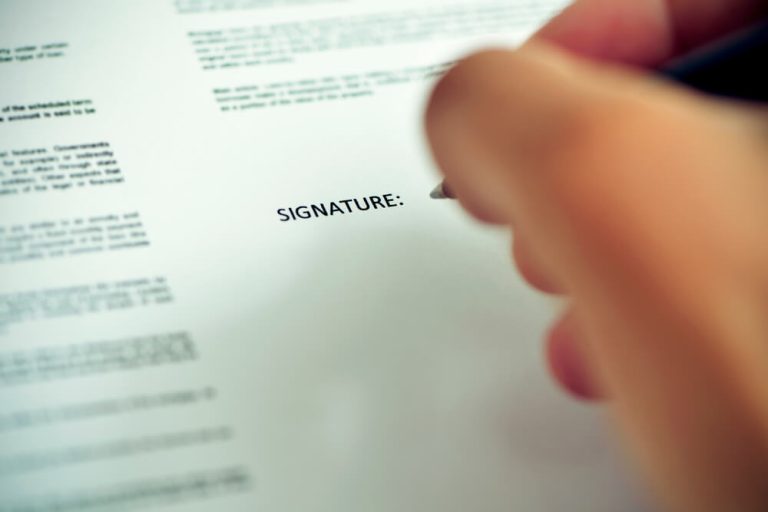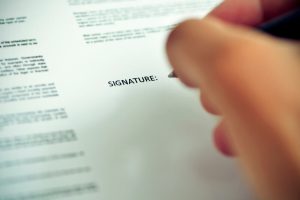 As noted above, the very best way to create an enforceable prenuptial agreement is to hire a family lawyer to guide you and your fiance through the process of creating a legally-relevant contract. An experienced lawyer will know what questions to ask each of you to ensure that you are each providing all necessary information to make the contract fair and just for you both according to your circumstances and New Jersey's equitable distribution model. Some of the most important elements of prenups that distinguish those that are accepted into the New Jersey Court and those that are not are language, structure, and detail. It is worth investing in a third-party facilitator and legal scholar to ensure that your prenuptial agreement will be legalized as enforceable.
Lessons from D'Onofrio v. D'Onofrio Case
D'Onofrio v. D'Onofrio (1985) created space for changes to be made to the terms of a prenuptial agreement if during the course of the marriage circumstances changed. For example, if a couple determined a specific spousal support payment in the prenuptial agreement, but changes in their lifestyle resulted that such an alimony payment would no longer allow the recipient to maintain their standard of living, the prenup's terms can be amended.
Hiring a Prenuptial Agreement Lawyer to Protect Your Future in Millburn and Woodland Park NJ
It cannot be overstated how important a lawyer's presence is in the drafting and submission of a prenuptial agreement. While it seems that the elements required for legal acceptance and enforcement of a prenuptial agreement are rather straightforward, the steps required to attain a legal standard of enforceability are nuanced and complex. As such, connecting with an experienced family lawyer is your best bet for creating an enforceable prenuptial agreement to create clarity and stability as you move forward into marriage.
Are you preparing to get married and considering a prenuptial agreement? We're here to help. At The Montanari Law Group, LLC, we understand how essential it is to have clear and shared agreements and boundaries. Our firm confidently facilitates prenup enforceability on behalf of clients in Hawthorne, Millburn, Short Hills, Nutley, Haledon, Woodland Park, Ridgewood, Pompton Lakes, Franklin Lakes, and towns across Northern New Jersey in all of their prenuptial needs.
Contact us at (973) 233-4396 for a free consultation to discuss your legal needs surrounding your upcoming marriage or how to enforce a prenuptial agreement after the fact.