Irreconcilable Differences in the Context of New Jersey Divorce
Experienced Family Lawyers Discuss Irreconcilables Differences in Divorce in Passaic County NJ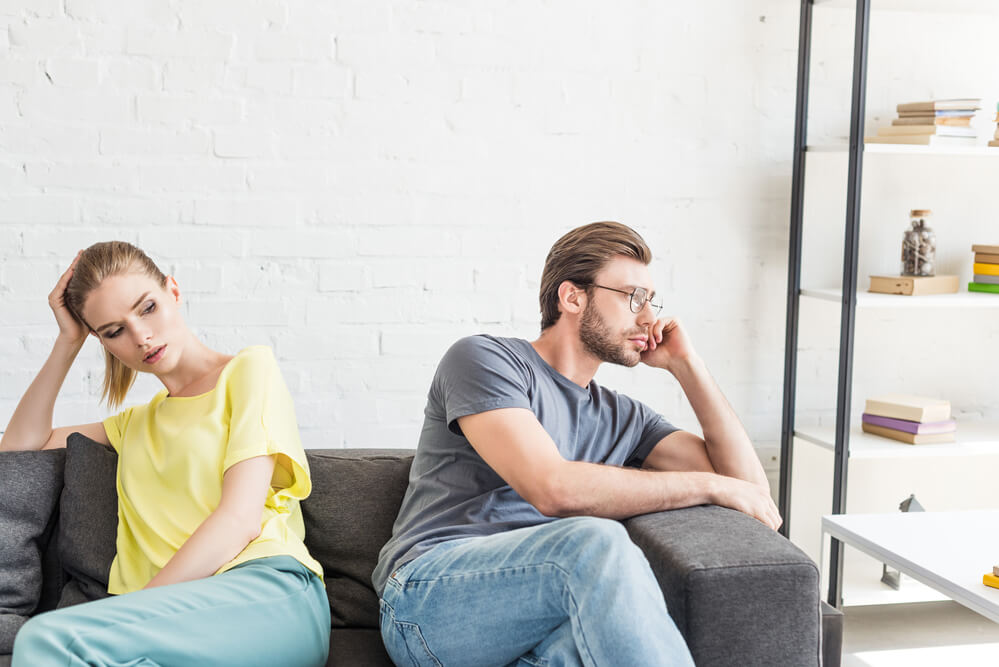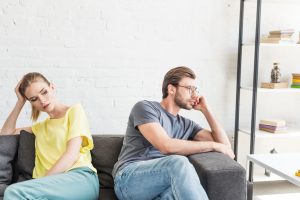 In some cases, divorcing individuals in New Jersey choose to state the grounds for their divorce based on fault. Some reasons for fault-based divorce are extreme mental or physical cruelty, adultery, imprisonment, sexual deviancy, drug addiction, institutionalization, or alcoholism. Since marriage is a legal contract of two people joining their lives to share what married people ought to as a union, divorce reasons include conditions and behaviors that contradict the nature and purposes of marriage. In other words, people marry to have intimacy in their joint lives, sharing finances, experiences, companionship, and children, in some cases. Thus, one party's abandoning the other or being institutionalized conflicts with the aims and constitution of marriage. And if a divorcing couple splits because they do not get along or fall out of love, their reasons for divorce are typically irreconcilable differences.
Understanding Irreconcilable Differences in New Jersey
Legally, irreconcilable differences are New Jersey's no-fault grounds for divorce. That option was not always available but is now a choice in a divorce complaint. Irreconcilable differences mean that marital difficulties between you and your spouse have continued for six months or more. In addition, neither counseling, time, nor assistance from the court will repair your marriage. On these grounds, neither party alleges the other did something to cause the divorce, but still, each spouse wishes to end the marriage. Thus, you are simply requesting authorization from the court to terminate your marriage and return each party to their single status. So long as you have lived as a married couple in New Jersey for one full year (12 consecutive months) before filing your divorce petition, failing to work out your differences for six months or more, you can file your complaint. If the parties agree they cannot remain married, they typically have smoother, less contentious divorces, an ideal situation for spouses and children.
Requirements to File for Divorce Under Irreconcilable Differences
Before filing the divorce complaint, one spouse must state the marital facts, such as the date of marriage, date of separation, how long the parties lived in the state and county before filing for divorce, and other relevant information about children and property. They must also state the grounds of irreconcilable differences, which have existed for minimally six months. Additionally, they must affirm that their marriage cannot be repaired and wish to end it. The complaint and summons are the two documents that begin the divorce process, but you may require other forms to accompany the complaint and summons, depending on the county and court. And since the paperwork can be confusing, you may want legal assistance with your divorce.
Steps after the Divorce Has Been Filed in Court
Once you file the paperwork with the court, you must serve them on your spouse by a registered process server, a sheriff's department officer, an individual over 18, or mail if your spouse agrees to accept service and sign an acknowledgment of service. If your spouse responds, you will find out if they agree that irreconcilable differences led to the breakdown of your marriage that is beyond repair. They may contest your grounds or any part of your complaint in their response. That will tell you whether you have a contentious divorce with many issues to work out or not. Some spouses accuse the other of wrongdoing to gain an advantage with the court on property division, but that does not happen. The court divides property equitably despite the grounds for divorce unless your spouse committed fraud or misrepresented the use of marital funds or property. You may get the funds or property awarded to you or as an offset to property awarded to your spouse.
Benefits of Irreconcilable Differences over Other Types of Divorce in NJ
The advantage of divorcing on irreconcilable differences grounds is a potentially less contentious divorce. Not blaming the other spouse for the marital breakdown or accusing them of cruelty or lousy character and deeds allows the parties to begin on equal emotional footing. One spouse does not antagonize the other to start a war. Divorce wars are costly financially and emotionally, especially to children. Parents living separately or constantly arguing is difficult enough for children. When divorcing spouses mount a court fight, they prolong the divorce proceedings, the disruption to family life, and the financial costs of paying professionals and obtaining evidence. Since most divorces settle outside court, beginning the divorce more peacefully or amending the divorce papers to allege irreconcilable differences helps to reach a negotiated conclusion sooner.
When Irreconcilable Differences Are Not Enough
However, each divorce is unique to the parties and their circumstances. When your spouse is addicted to drugs or alcohol or has committed domestic violence to you or your children, you may want to choose more realistic grounds. You may opt for the causes that match your reality, especially if there is no way to amicably divorce. In addition, if you have a domestic violence action against your spouse but claim irreconcilable differences in your divorce complaint, you may have an inconsistency that jeopardizes your getting a restraining order. A judge may not believe you are endangered and need the court's protection. Divorces can be complicated, and choosing the right approach is delicate. Knowing your legal options and divorce strategies can help immeasurably. Thus, contacting a family law attorney for legal advice can aid in determining and fulfilling your needs with your best divorce strategy.
Discuss Irreconcilable Differences as an Option for Your Divorce with Family Lawyers in Little Falls, New Jersey
Ask a family lawyer at The Montanari Law Group about the advantages and disadvantages of filing a dissolution of marriage complaint on the grounds of irreconcilable differences. Our family law lawyers with long experience have seen many divorces. We know how cases integrate various elements based on child custody, support, and property division when specific facts exist. We will start by asking the right questions.
Then, based on your circumstances and the facts of your situation, we can advise you how best to achieve your goals in your divorce. Thereafter, we can prepare you for hearings, advise you on how to file your paperwork, and work with your spouse or their lawyer to come up with a settlement. If necessary, we never hesitate to employ all of our skills to secure victory for you when conflicts arise or require divorce litigation.
Call (973) 233-4396 or toll-free at 888-877-7985 for a free consultation to discuss your case and how we can assist you. We serve all of Passaic County and surrounding areas in New Jersey, including Wayne, Haledon, Ringwood, Nutley, Newark, Paterson, Verona, and Woodland Park.