Handling Cybersex and NJ Divorce Cases
More couples have to deal with cybersex in their relationships every day, which can even lead to one of the spouses filing for divorce.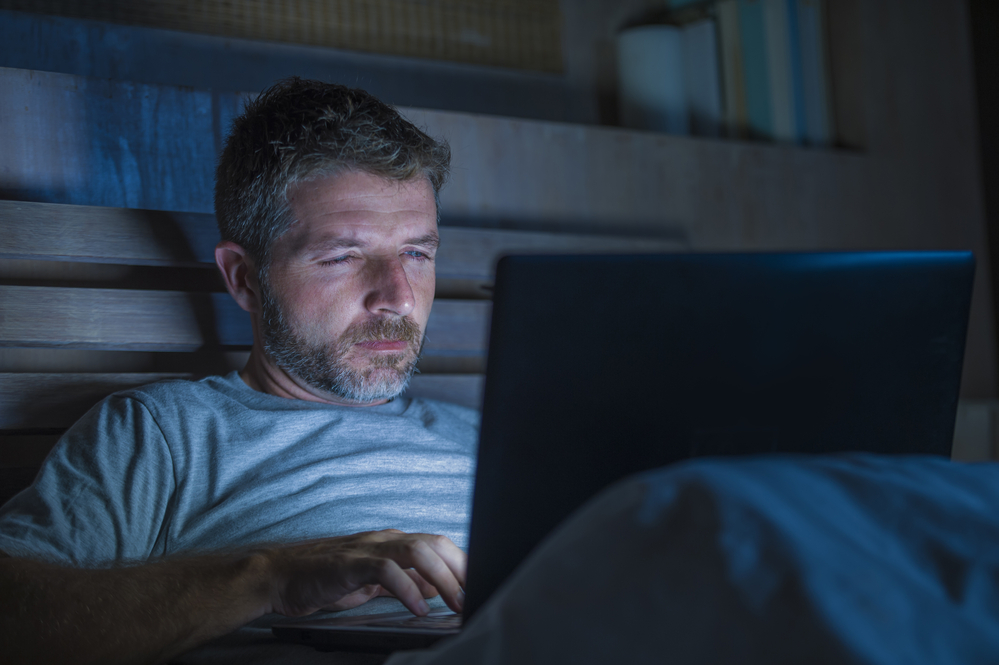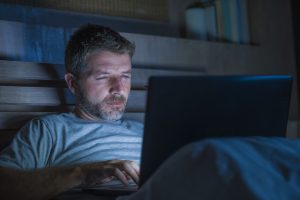 Cybersex became an issue in the mid-'90s when chatrooms and flirting were in vogue. One could take on a persona and join chat rooms to develop a clandestine relationship with someone who frequently remained a stranger. Fast forward some 25 years as technology begins to evolve and expand where cheaters can send and receive explicit pictures at the touch of a button, chat live with love interests, engage online with sexual partners through video streaming,
Just like any kind of cheating, online affairs wreak havoc on marriages and committed relationships. Cyber affairs typically begin because the cheater wants to break away from reality.  Maybe work is stressful or there are already problems at home. Some people enjoy living out a fantasy to experience something completely different than what they were previously experiencing.  Others thrive on the attention and boost of self-esteem.  Who wouldn't want a relationship with someone who was constantly being complimentary and gushing about their personal appearance?
How Can Virtual Cheating Lead to Divorce in NJ?
Confronting the reality of a cheating spouse is about as much fun as hang gliding over an active volcano and twice as painful.  Usually, the cheating spouse will make excuses, tell stories and when those get old, begin blaming the other spouse with a litany of reasons as to why they sought a relationship outside of the marriage.  Accusations such as the other spouse was never home; the "spark" was gone in the relationship, there weren't any late-night encounters or long talks about anything and everything.  The relationship had dissolved romantically, and the cheater's solution was to find comfort (as well as other things) elsewhere.
Can Evidence of a Cyber Affair be used in Divorce?
What about evidence?  Surely the more evidence of the infidelity that is obtained, the better it will be in divorce court.  Yes, you would think that, wouldn't you?  But unfortunately, infidelity has little to no effect on a judge's decision regarding the equitable distribution of assets and debts or the amount of spousal support that will be paid.
When it comes to evidence, recording phone calls and hacking emails is illegal and considered an invasion of the other person's private communications. Hurt spouses attempt to gather as much evidence as possible going through their partner's texts, hacking their email and other applications, not realizing that they can get in even more trouble than their cheating spouse.  It is one thing to find evidence on a shared computer where the incriminating evidence is on the screen of an open application.  It is entirely another to go digging for it.
What Actions are Considered Cybersex for Divorcing Spouses?
Going from mild to wild, the first is sexting.  Texting flirtatiously or sending risqué photos is usually how the virtual relationship begins.  Frequently, these relationships are between two people who have already met either in the same social circles or at work.  One has to be conscious of the fact that texts and photos can be copied and sent to others, so it is important not to send anything too tawdry. Next is webcam sex.  Applications like AVN Stars and Justfor.Fans connect thrill-seekers with the person of their dreams and engage in adult activities in a pay-per-view medium.  Finally, pornography (recorded and live streaming) and other forms of erotica tempt adults of all ages, married or single, and quickly become an addictive obsession. There are a plethora of themes, and just about anyone can find something that piques their interest.
What Are The Consequences of Virtual Infidelity in NJ?
Believe it or not, addiction can occur in some cases. Also, there may be financial issues because the cheater spends gobs of money on webcam meetings, live shows, and pornography, among others.
Divorce is the greatest consequence; however, the New Jersey courts do not accept virtual infidelity as a reason for divorce.  What can be used are irreconcilable differences where there has been a breakdown in the relationship for at least six months. It is the reason for divorce with the least teeth and can make the divorce process move a bit more smoothly.  But many spouses want the whole world to know that their partner has been unfaithful and should pay and therefore opt for something else.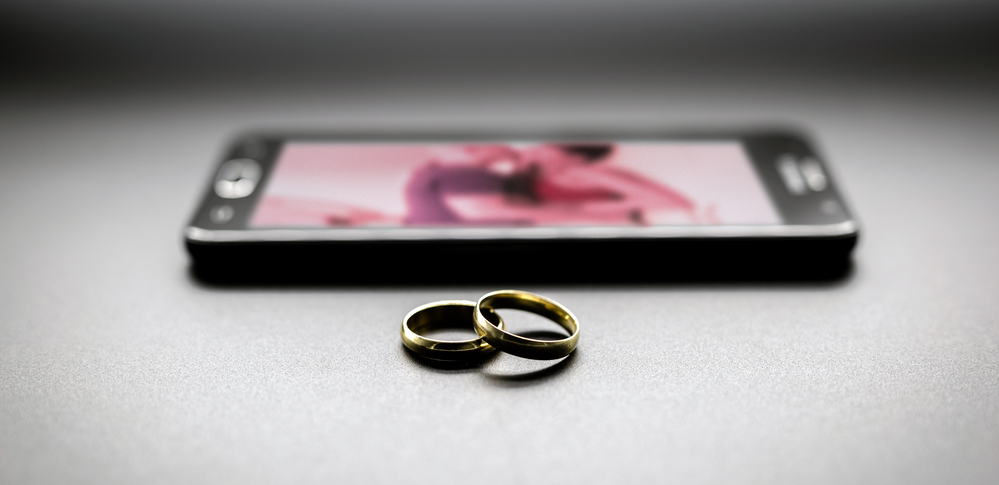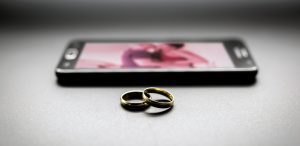 Other grounds for divorce are separation, extreme cruelty, and desertion. Adultery is also a reason; however, as mentioned previously, the courts do not see virtual infidelity as adulterous behavior.  That doesn't mean that the duplicitous behavior of a spouse holds no consequences.  If, for example, a spouse was to secretly spend an inordinate amount of money on paid websites, live webcams, chat lines, and even gifts sent to the object of their affection. Less common but still plausible is if the cheating spouse's behavior has had such an emotional effect on the spouse that they are unable to work, study, or care for the home and are required to seek professional mental health assistance. The judge could arrange some financial compensation at the time of the equitable distribution of assets and debts to recover the expenses and lost income from the situation.
It is possible that evidence of cybersex could have an affect on the judge's decision regarding child custody.  Reckless behaviors, possible addiction, and other unsavory acts could allow children to be exposed, even accidentally, to something disturbing, even bordering on abuse.  It depends upon the kinds of relationships in which the cheating spouse is involved and the proof that is offered of those relationships.
If you are considering divorce because of cybersex-related issues in your relationship, you need a skilled Family Law and Divorce Attorney for assistance in Paterson, Jersey City, Hackensack, Newark and other towns
It is clear to see that divorcing a spouse for virtual infidelity is a complex process.  The conditions of the relationship and its separation determine how to move forward.  There are many difficult decisions to be made, and if there are children involved, those decisions are even more complex. Are you considering filing for divorce because your spouse has been virtually unfaithful?  Do you know someone who is experiencing something similar? Having an experienced divorce lawyer who listens to you and understands your unique needs is primordial.
The lawyers of the Montanari Law Group are ready to fight for you, working tirelessly to make sure you receive the best representation possible.  We have what it takes to build a case that reflects your wants and needs. We listen to and strategize with our clients because your goals are our goals.
Call us at (973) 233-4396 or toll-free at (888) 877-7985 for your free, confidential consultation.  Our flexible scheduling allows you to meet with us at your convenience. We assist clients with cybersex and virtual cheating as factors in their divorce cases in Bloomingdale, Wanaque, Pompton Lakes, West Milford, and places around Passaic, Hudson, Essex, and Bergen County. If you have concerns about how to handle cybersex allegations in your divorce in Northern New Jersey, seek counsel from our law firm today.