The Repercussions of Criminal Trespassing in New Jersey
In New Jersey, trespassing is a criminal offense. Yet, it isn't simply going on someone else's property without permission.
So what is criminal trespassing, what do you do if someone has trespassed on your property, and how do you navigate the legal system if you have been charged with trespassing?
What Constitutes Trespassing in New Jersey?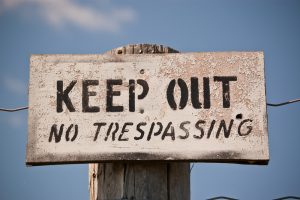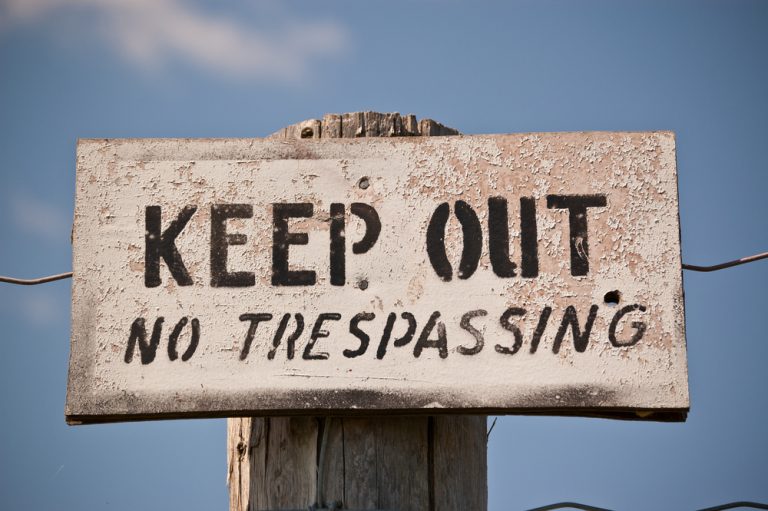 According to NJSA 2C:18-3, trespassing can be considered a serious offense. In New Jersey, crimes are not considered misdemeanors or felonies. Instead, they are organized into four degrees of severity that represent lengths of jail sentences. First-degree crimes are the most severe (such as first-degree murder, some of which even carry prison sentences of 30 years to life), and fourth-degree are the least severe (carrying up to 18 months in jail). Disorderly persons offenses apply to those crimes for which the jail sentence cannot exceed six months.
Trespassing is one example of a charge that can be considered a felony-level criminal offense or a disorderly persons offense, depending on the context. Read on to learn more about examples of trespassing and the severity of their charge.
What Are Examples of Trespassing in Passaic County, NJ?
As noted above, trespassing can carry either a misdemeanor- or a felony-type charge; this is all depending on where it takes place.  Most offenses are considered disorderly persons offenses. The charge for the disorderly persons offense of trespassing is punished by no more than six months in jail (as well as having a conviction on your criminal record). However, the prevalence of disorderly persons charges for trespassing does not mean that a less-severe charge is in the cards for a trespasser. NJSA 2C:18-3 lays out the charges associated with different areas, which constitute the reason for differing severity of the crime.
Fourth-degree crimes include trespassing on school property, including trespassing occurring inside of the school. Additionally, trespassing on public works and utilities properties – such as research facilities, power and water plants, sewage and waste treatment facilities, etc, are punishable as fourth-degree crimes by a longer prison sentence. In addition, it is a fourth-degree offense to enter a person's private home. As such, if someone has trespassed on your private property, you have the legal right in New Jersey to press charges.
This includes unlawful peering, which the state statute speaks to specifically:
"A person commits a crime of the fourth degree if, knowing that he is not licensed or privileged to do so, he peers into a window or other opening of a dwelling or other structure adapted for overnight accommodation for the purpose of invading the privacy of another person and under circumstances in which a reasonable person in the dwelling or other structure would not expect to be observed."
Finally, both on public property and private property, if someone has been told not to enter the premises but does so anyway, they can be charged with the fourth-degree offense of defiant trespassing.
Can You Sue Someone for Trespassing in New Jersey?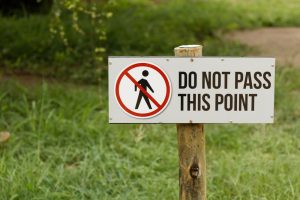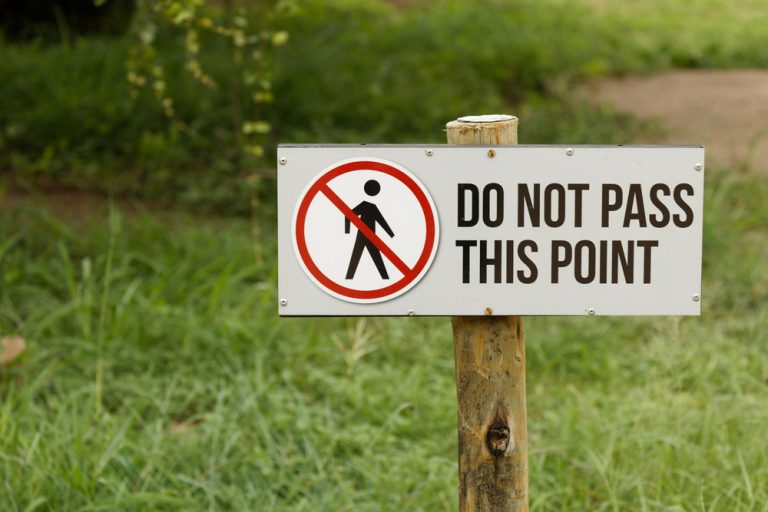 Technically, if someone sets foot on your private property, you can legally sue them for trespassing.
Can You Go to Jail for Trespassing in NJ, and For How Long?
As noted above, there is a potential jail sentence for the disorderly persons charge severity of trespassing, as well as the possible incarceration in prison for a fourth-degree criminal trespassing charge. For a disorderly person's charge, the sentence is up to six months, as well as the charge remaining on your record. For a fourth-degree criminal offense, jail time can be up to 18 months.
Contact our Passaic County Trespassing Defense Lawyers with Offices in Little Falls, NJ
There are a number of defenses that a good lawyer can use to get their client exonerated from a trespassing charge. Having a criminal defense attorney on your side is essential for success in this way. Reasonable defense can be claimed if the structure or premises onto which the accused trespassed was abandoned, if it was open to the public at the time of entry, or if it could be reasonably proven that the accused thought they had permission to enter or look into the private or otherwise prohibited property, the defendant may have a case for the charge being dropped.
During a trespassing case, having a knowledgeable criminal defense lawyer is important to ensure that you are protected. Have you been charged with criminal trespass, peering, or defiant trespassing? We are here to help our clients in Northern New Jersey, and Passaic County towns such as Paterson, Clifton, Haledon, Wanaque, Wayne, Woodland Park, and Little Falls to get the support they need for a defense that ensures they see the least-damaging penalty.
Here at Montanari Law Group, we know your freedom is important to you. Call us at (973) 233-4396 for a consultation or fill out our online form to get in contact with you and set up a time to review your case.