What Divorced & Unmarried Co-Parents Need to Know About Advance Child Tax Credit Payments
Are you divorced, unmarried, or co-parenting and wondering which parent can claim the advance Child Care Tax payments in New Jersey?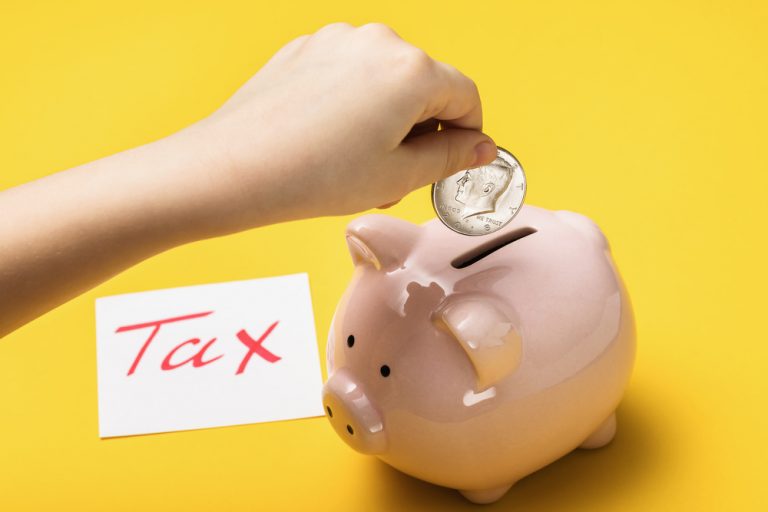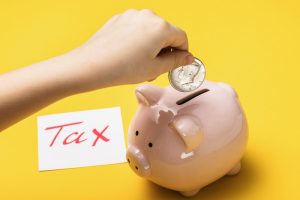 The American Rescue Plan Act (ARPA) of 2021 is the sixth federal COVID-19 relief bill and it provides direct economic support to the American people in an effort to combat the financial impact the COVID pandemic has had on the country. To help families with children, the initiative expands the Child Tax Credit (CTC) for the tax year 2021 and the IRS will pay them half the total credit amount in advance monthly payments based on their 2020 tax return. The other half can be claimed after the 2021 income tax is filed.
This means the Child Tax Credit has been increased to $3600 for children aged 5 and under at the end of 2021, and $3000 for children 6 – 17 years of age at the end of 2021. This amount averaging about $250 per month, is to be paid between July 2021 to December 2021, if the tax returns for 2019 or 2020 were filed, or the person filing provided information to the IRS requesting economic impact payments.
A child custody order or child support order usually details provisions which state that the custodial parent may claim the children for dependent purposes. Under circumstances where spouses are in the middle of the divorce process, the noncustodial parent is paying child support and provided more than half of the child's financial support for that year or the co-parents alternate the years to claim the Child Tax Credit, each party may be confused as to who has the right to receive the payments.
Though a tax consultant may be able to explain questions regarding your specific tax specific obligations, an experienced Passaic County, NJ family law attorney can help you better understand what your court order or divorce decree indicates as far as filing your tax returns.
For more detailed information about these matters and how you can ensure that you protect your rights and are able to fulfill your legal obligations for the next tax season, contact the family lawyers at The Montanari Law Group, LLC. Our team of attorneys has the legal and financial knowledge to confidently resolve complicated tax questions or situations for you. our legal team is equipped to address every facet of your family law matter. Having assisted clients in Wayne, Little Falls, Woodland Park, and throughout Passaic, Bergen, Hudson, and Essex counties in New Jersey, we have earned a reputation as skilled and unwavering legal counselors.
Contact us online or at 973-233-4396 today to schedule a free initial confidential consultation.
Is Eligibility to Receive Advance Child Tax Credit Payments Based on Income in NJ?
Yes. According to the IRS, you are eligible to receive a Child Tax Credit if:
you have a qualifying child with a valid Social Security Number (SSN)
you or your spouse, if married and filing a joint return have a main home in one of the 50 states or the District of Columbia for more than 6 months of the year (i.e, sickness, education, business, vacation, or military duty are allowed)
your adjusted gross income (AGI) below $75K for single filers or married couples filing separately
your income is below $112K as head of household
the income is below $150K for married couples filing jointly or if filing as a qualifying widow or widower
After that, the eligible amount will be phased out or reduced to $50 for every $1,000 in income above the thresholds of $75K for single parents and $150K for joint filers.
Who is a "Qualifying Child" for Purposes of the 2021 Child Tax Credit?
For the 2021 tax year, a qualifying child is an individual who does not turn 18 before January 1, 2022, and who:
is the taxpayer's son, daughter, stepchild, eligible foster child, brother, sister, stepbrother, stepsister, half-brother, half-sister, or a descendant of any of them (e., a grandchild, niece, or nephew)
does not provide more than one-half of his or her own support during 2021
lives with the taxpayer for more than one-half of tax year 2021
is properly claimed as the taxpayer's dependent
does not file a joint return with the individual's spouse for tax year 2021 or files it only to claim a refund of withheld income tax or estimated tax paid
was a U.S. citizen, national, or resident alien.
What Are My Options If My Co-parent and I Can't Agree on Who Should Get the Child Tax Credit Payments?
Times are financially challenging for many New Jersey parents, but in an effort to keep things civil and avoid conflict it may be possible through mediation to:
work with your ex to draft an agreement regarding who will receive the check or that your co-parent will electronically transfer or write you a check for the Child Tax Credit
agree that one of you will opt-out or unenroll from receiving advance Child Tax Credit payments for the 2021 tax year.
If you or someone you know is still confused about how to handle your child's tax credit payments, consult an experienced and compassionate family law attorney who can help you better understand the mediation process and what to expect from your spouse and the mediator.
Contact a Family Law Attorney Serving Clients in Clifton, Wayne, Jersey City, & Hackensack, NJ
It can be difficult to understand the specifics surrounding the Advance Child Tax Credit payments and the knowledgeable attorneys at The Montanari Law Group, LLC are qualified to help explain the benefits and drawbacks. Having a family law attorney to counsel you throughout the sometimes tedious process of dealing with the impact of divorce, custody, support, and family law matters on one's taxes can go a long way toward making you feel more confident in a complex decision-making process at one of the most critical times of your life.
Our Passaic County, NJ family lawyers will provide you with an honest assessment of your case and answer all of your questions. With knowledge at your disposal, you can make the most informed, confident decisions for your future and that of your family.
Contact us at (973) 233-4396 or toll-free at 888-877-7985 today to schedule a free initial confidential consultation. Our Little Falls office is conveniently located next to major highways with access to public transportation.