New Jersey becomes the 14th state to legalize the recreational use of marijuana
Passaic County Criminal Law Attorneys helping people in towns such as Wayne, Paterson, Clifton, Woodland Park, and across Northern NJ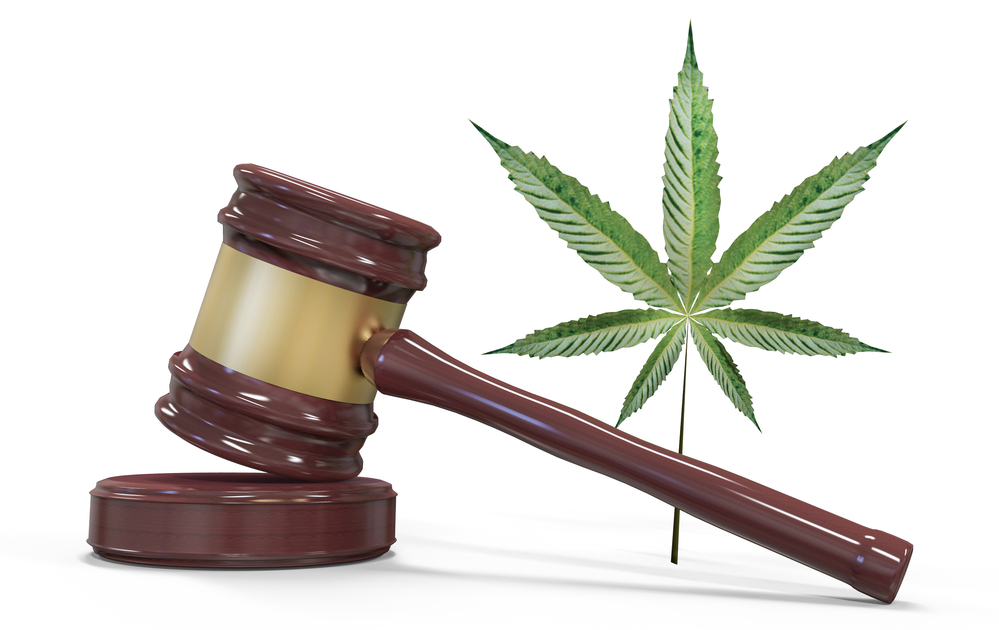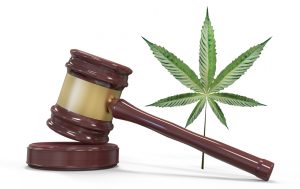 Governor Phil Murphy signed a group of laws enacting the legalization of marijuana back on February 22, 2021. More than two-thirds of New Jersey voters approved the ballot measure, thus having New Jersey become the 14th state to legalize the recreational use of marijuana.
Over the months following the ballot approval, and while the new law details are still being debated in Trenton, thousands of people in New Jersey were arrested for possession of marijuana, regardless of the massive support for its legalization. An Attorney General Directive issued a little while after the new legislation was signed established an immediate stall to new charges of possession accounting for small quantities of marijuana by adults, thus having thousands of pending cases in New Jersey courts dismissed.
A three-year series of political events related to marijuana legalization, laws to rule possession, and the sale of marijuana have come to an end after signing the new bills. There is still some important legal uncertainty regarding the management of the regulated sale of marijuana. Inconsistencies and ambiguous language will probably still be the source of headaches for defense attorneys and prosecutors, revising the hundreds of pages describing the newly amended legislation. Growing marijuana and selling it will be legally allowed only for registered businesses that comply with a complicated regulatory environment. Although, marijuana users should carefully read the law or consult with an attorney regarding what is permitted and what is still banned.
We will now go over some meaningful changes resulting from the new laws. The document itself is rather extensive, so we would like to offer some insight for educational purposes only.
The Law's Core: Possession of Small Amounts Is Permitted
Even though historically, there is no major difference in the rate comparing white New Jersey residents vs. minorities, being the latter exponentially more likely to be arrested for marijuana possession. Black residents have endured an excessive burden of the very actual criminal consequences following a conviction related to marijuana possession.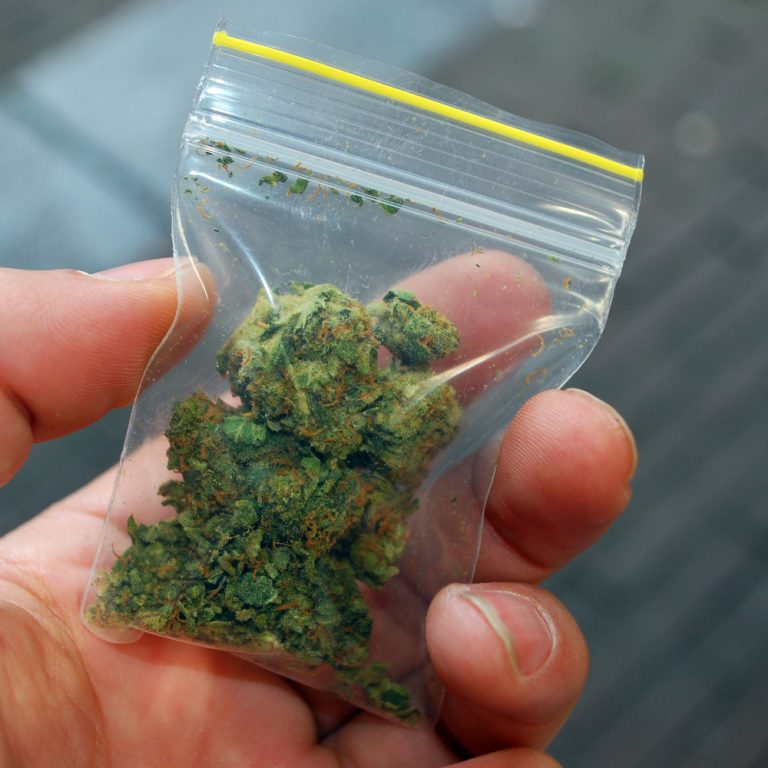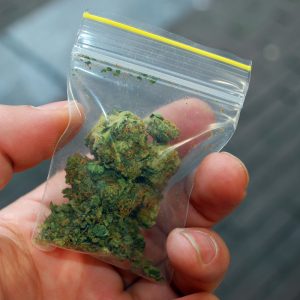 A straightforward option to solving this issue was to legalize the use and possession of small amounts of marijuana, considering that society as a whole is now more open-minded and less judgmental about the negative effects of the drug itself. The new laws describe that possession of fewer than 6 ounces of marijuana (by an adult) is now fully permitted and is in no way related to civil or criminal penalties. Therefore, any pending cases for counts of less than 6 ounces of marijuana are getting dismissed. On the other hand, possession of greater than 6 ounces is still punishable as a fourth-degree crime. Greater penalties apply to possession of larger amounts of marijuana.
Also, a positive test for marijuana is not a valid reason for parole, probation, or pretrial release, because it's now considered legal.
Small Amounts of Marijuana Are Still Sold in the Illegal Black Market
Buying or selling marijuana in the black market (unregulated market) still poses a severe criminal offense and is thus deemed illegal. Even though under the new legislation, a formal legal market for selling marijuana does not exist yet. The current criminal charges for those transacting with marijuana in the black market are first-degree offense (misdemeanor) with over 10 years in New Jersey State Prison, for anyone intending to distribute (sell) over 25 pounds of marijuana, a second-degree offense for anyone intending to distribute between 5 to 25 pounds of marijuana and third-degree offense for anyone intending to sell or distribute more than one ounce of marijuana.
Although we notice a change in the penalties enforced for smaller amounts, for example, for a first offense (first time having the infraction), there is only a written warning for the illegal selling of less than one ounce of marijuana under the new legislation. Consecutive offenses for small amounts remain as fourth-degree criminal offenses. A civil penalty of $250 for a first violation and $500 for a second violation for anyone distributing cannabis items to an underage person, regardless of the amount. Potential imprisonment is reserved for those committing the third violation, thus qualifying as a disorderly person offense.
A Dispute: Police Searches Pose Tense Restrictions
Marijuana has a very particular smell that is usually one of the most common triggers and reported reasoning behind unplanned invasive searches of automobiles and people done by police officers. Searches based on "plain smell" have so far been thought of as a legal exercise of police authority by the New Jersey Supreme Court, although leading to temporary loss of liberty for thousands of civilians (an unreasonable percentage of people of color) who are probably not going to be charged with a crime unless drugs are found. Laws clearly state that sensing the odor of marijuana might no longer be a valid justification to perform a search on a person by the police (even if the potential offender is underage).
The new legislation also specified that police officers conducting searches based only on suspecting marijuana would be declared a third-degree crime for the officers. The State Police Benevolent Association (PBA) immediately disapproved of this particular section of the new legislation, stating the bill was "intentionally designed to have New Jersey law enforcement officers suddenly become criminals."
People Under Twenty-One in Possession of Marijuana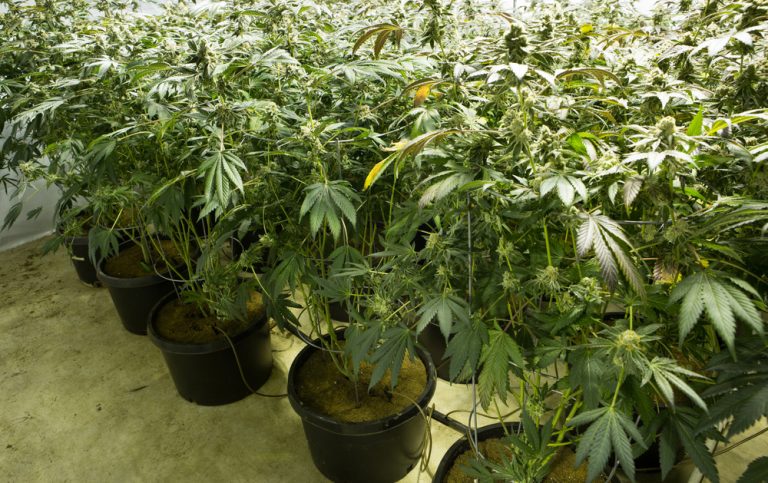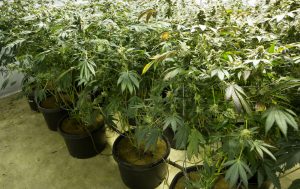 According to the new legislation, only minor penalties are being established for underage people (under twenty-one years old) in possession of marijuana, which only creates a regulatory foundation. A written warning is the only consequence of a first infraction. For a second violation, the penalties are a written warning, educational material. If the person is actually under eighteen years old, a notice to the parents or guardian is also issued. Now for a third violation, in addition to the written warning, there will be a referral issued to a community services organization to participate in a counseling program, although it is not deemed mandatory. This third scenario would also be accompanied by a notification issued to the child's parents or legal guardians.
Contact our Passaic County Marijuana Possession and Drug Crimes Lawyers for a Free Consultation Today
If you or a loved one faces misdemeanor charges for the possession of marijuana in the State of New Jersey, you are entitled to seek legal advice to discuss and better understand the new laws regarding the legalization of marijuana.
At The Montanari Law Group,  we successfully represent clients in Wayne, Paterson, Clifton, Woodland Park, and across Northern NJ. Whether you are currently involved in a process involving marijuana possession or want to ensure compliance with the new legislation, do not hesitate to contact a legal advisor.
To discuss your case with one of our knowledgeable criminal defense attorneys today, contact us online or through our offices at 973-233-4396 or toll-free at 888-877-7985 for a free, confidential consultation.