Using Online Legal Services in the Era of Coronavirus and Beyond
Online Legal Services has experienced robust growth over the five years, as online legal documentation, lawyer networking, and other general legal services have become more accessible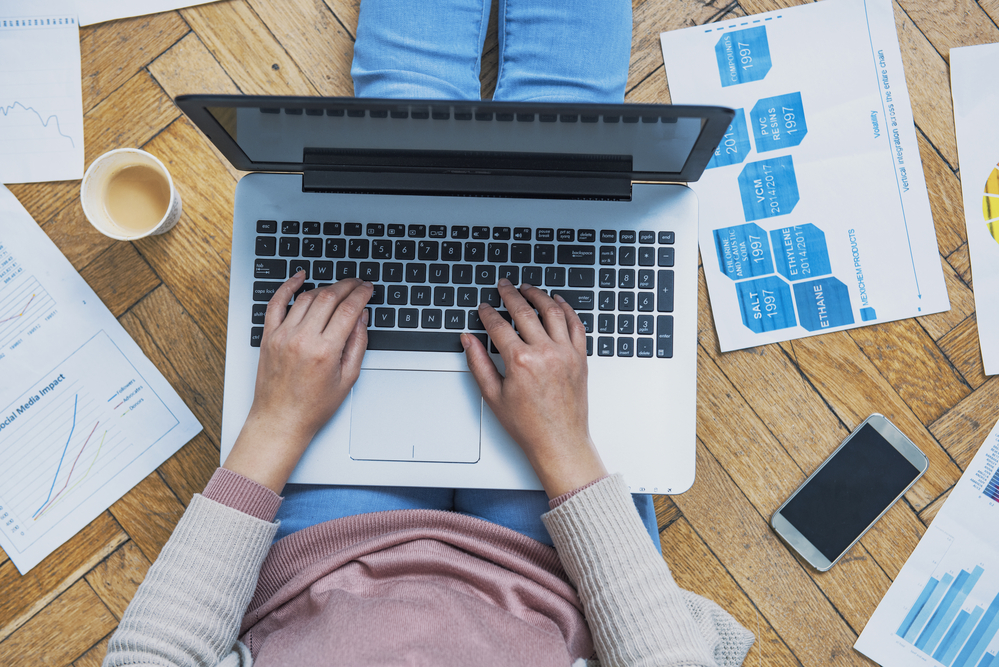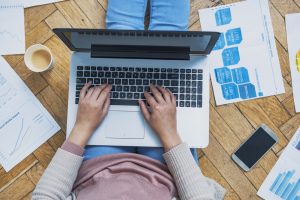 Recent developments surrounding the coronavirus have caused many to rethink the number of interactions they have on any given day that can expose them to sickness and infection.  Despite this, the world keeps spinning and there are many services that we still need to access even while we may want to reduce our physical interactions with other people and thus reduce our risk of infection.  As a result, many have come to find the unexpected benefits and convenience of conducting legal business online.
Online Legal Services has experienced robust growth over the five years, as online legal documentation, lawyer networking, and other general legal services have become more accessible. According to the Pew Research Center, more than three-fourths of all consumers seeking legal help now use online resources to aid their search. This number has taken a noticeable spike in recent months as many are staying home due to coronavirus concerns.
Types of Online Lawyers- Advantages and Disadvantages
The two major types of online lawyers consist of "brick-and-mortar" law firms who have many and their services and consultations available to clients remotely (via phone or internet) and lawyers who conduct their activities completely via the internet. Completely online providers tend to price their services lower than brick-and-mortar law firms. Consequently, as the use of online resources has broadened in recent years, price-sensitive consumers have increasingly used the internet to find lower-priced alternatives to traditional lawyers.  However, completely online lawyers are often impersonal.
Managing Director and Trust Counsel at Fiduciary Trust Company International Julie Min Chayet, when asked about using completely online legal services for complex legal issues, replied, "Absolutely not a good idea". In terms of wills and other complex and sensitive legal issues, Chayet says" there is just no way a simple online form can satisfy a client's expectations to deliver the specific type of legal document needed". From guardianship to religious upbringing to distribution of assets, every single person's situation is different. As a result, a traditional lawyer with extensive online services for convenience is often recommended.
Strong demand for online legal services is projected to continue over the next four years, into 2024, as better technology enables a wider range of forms and legal actions to be completed online. However, it cannot be understated the importance of having a personal relationship and connection with your attorney. People fight harder for those they know personally.
Benefits of online lawyer services you should consider
The scheduling of online legal services is often much easier. In most cases, one can do all of the things they normally do in person without leaving the comfort of their home or office.
Using online legal services is more transparent and provides you with a clearer record of activities, times and dates. Moreover, with modern technology, you can easily share documents and work on them collaboratively, while automatically tracking revisions.  It's an instant organizer that cuts down on miscommunication.
Billing is easier and more transparent with online legal services. The client can record their hours which makes bills less confusing.
There's less paperwork. E-signing is a huge cost-saver, time-saver, and paper-saver.  E-signing allows everyone involved to avoid printing documents, paying to have them delivered to multiple parties for signatures, and then having to store the documents and make multiple copies.  When a law practice has effective services online, it's all in one place—easily accessible to them and their clients from any computer with an internet connection, at any time.
The future of online legal services
According to a new report by Radiant Insights, Inc. the global legal services market size is anticipated to reach USD 1,045.24 billion by 2025. The growing use of the latest technologies in offering legal services and a strong emphasis on ensuring transparency in the relationship with clients are expected to be the primary drivers of growth in this market.
Law firms have been increasingly adopting chatbots to aid in optimizing the work process and save time and costs for themselves as well as their clients.  Furthermore, many law firms are exploring different ways to help their clients in reducing exposure to risks and the costs incurred on compliances by aiding them in better management of information, thereby paving the way for adopting document automation software in legal services.
Moreover, social networking holds significant potential to transform the way legal services are delivered. As such, law professionals are adopting various social media tools to accomplish a myriad of legal tasks. Social networking platforms, including LinkedIn, Facebook, and Twitter, are particularly helpful to law professionals in reaching a larger audience.
Contact an online Attorney Today
At The Montanari Law Group, we have been ahead of the curve when it comes to offering the convenience of online services to our clients across Wayne, Paterson, Clifton, West Milford, Woodland Park, Little Falls, and Passaic County.
Our approach gives our clients the personal connection and service they have come to expect from us combined with the comfort that modern technology and the internet provides.
To speak to one of our experienced attorneys please contact us online or by phone at (973) 233-4396