Laws against texting while driving a commercial vehicle
Texting while driving is a seriously dangerous act that can put your life and those around you at risk.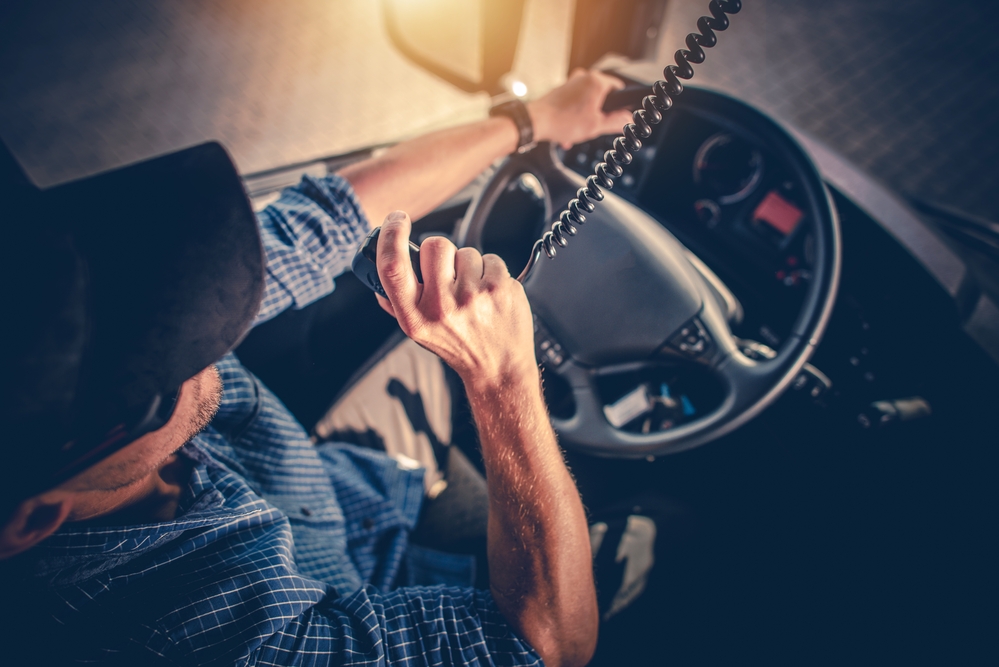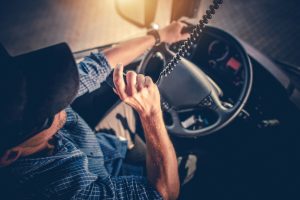 In recent years using a handheld device while driving a passenger vehicle has become illegal. Given the danger that distracted driving creates on the road when it comes to smaller cars, what are laws regarding 18-wheelers, whose force and difficulty stopping quickly pose an additional risk for all involved?  The Federal Motor Carrier Safety Administration (FMCSA) ruled recently that, like passenger vehicles, it is illegal for commercial vehicle drivers to text or use handheld devices while driving.
The FMCSA reported that the chance of an accident involving a commercial vehicle when the driver is using a handheld device is over 23 times higher than that involving a driver not using a handheld device. These accidents, or other 'safety-critical events' like near-accidents, accidental straying from the correct lane, increase as a risk when drivers are using a handheld device. Given this statistic, the FMCSA noted that restricting the use of handheld devices is necessary for the safety of commercial vehicle drivers and those around them, given that the weight of such a truck is 8,000 pounds, compared to a passenger vehicle weight of 2000. As such, a tractor-trailer travels the length of a football field in the average time a driver looking at a handheld device takes their eyes off the road: about 4.5 seconds.
Restricted actions while driving, according to the FMCSA, including
Texting
Emailing
Opening a web browser
Entering a webpage
Beginning or ending a call, even with one-touch.
Commercial vehicle drivers who are found to be operating a handheld device while driving are subject to impressive penalties. The federal standard for penalties for drivers operating a handheld device while driving an 18-wheeler is $2,750. Employers who are found to allow or even insist that their drivers use handheld devices while driving are subject to fines up to $11,000. Multiple offenses by a commercial driver can result in the revocation of their commercial license for up to four months.
Harsh Penalties for Driving and Texting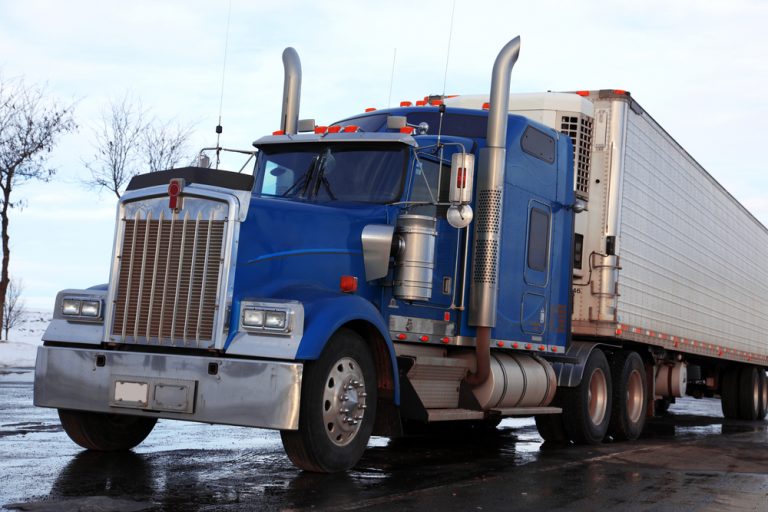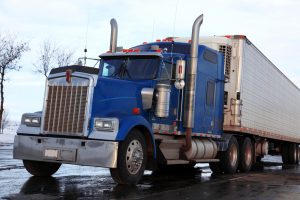 These harsh penalties come because the effects of taking one's eyes off the road can be fatal. The federal penalties for using a handheld device reflect the difference between an accident involving a passenger vehicle and an accident involving an 18-wheeler or other commercial vehicle. A 2014 report by the FMCSA found that almost 3 out of 4 accidents that resulted in fatalities involved tractor-trailers. One could imagine that injuries sustained as a result of accidents involving a commercial vehicle are also more severe than those sustained in a regular passenger vehicle accident. Traumatic brain injury, spinal injury, and injuries resulting in chronic pain are commonplace.
Because injury and damage to property caused by a large vehicle are more likely, insurance carriers approach commercial vehicles differently. As one could imagine, there is a much higher possibility of claiming a large sum as a result of being involved in a truck accident. Additionally, the actual process of filing the claim is different.
In order to determine liability, there is an extensive investigative process, because while the damage caused by a tractor-trailer is likely much higher due to difficulty braking and the distance between braking and stopping due to heavy loads, smaller cars are often responsible for an accident with an 18-wheeler, due to driver negligence, which can include illegal use of handheld devices.
Determining Liability Claims
Liability claims are often difficult to determine clearly because, according to the FMCSA, over half of trucking accidents involve two cars, based on 2014 data, and one out of five involve multiple vehicles.
Whether or not an accident involves the use of a handheld device, trucking companies have contracted lawyers to navigate the accident claim and ensure that their company and the contracted drivers are covered. They do so by immediately arriving at the accident to create a comprehensive accident report, complete with evidence such as photos. If you are the truck driver involved in the accident, follow basic accident procedures such as exchanging contact information and personal car insurance information with other drivers involved in the accident, as well as your trucking company's information. Additionally, submit a police report with law enforcement that arrives at the scene.
Contact a Wayne New Jersey Auto Accident Attorney
At The Montanari Law Group, our accident and personal injury attorneys are experienced in supporting our clients across Wayne, Paterson, Clifton, West Milford, Woodland Park, Little Falls, and Passaic County in all matters involving personal or work-related car accidents.
To schedule a confidential case assessment with our firm today regarding your auto accident claim. To speak with our firm today regarding your claim, please fill out our online form or call our Little Falls office at (973) 233-4396 today for a confidential consultation.