Asset Forfeiture: What is it, when is it used, and is it fair?
Asset Forfeiture Attorneys serving clients in Little Falls, Woodland Park, Wayne, Paterson, and across Passaic County NJ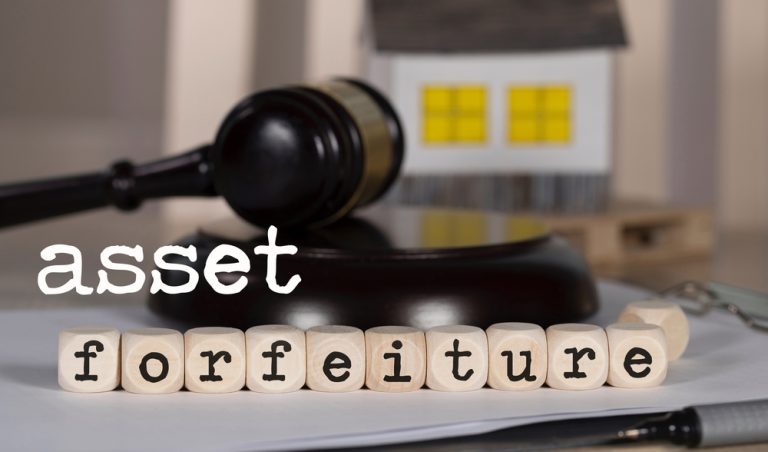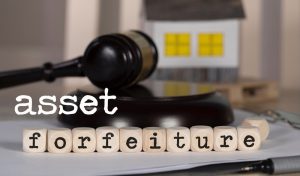 Asset forfeiture is the seizure of property by law enforcement of someone who is suspected to have committed a crime. Properties aren't seized from any suspected criminals; only those properties that law officials have reason to believe have been purchased due to illegal activity are seized under the law. This could include a stolen property, a property that was used in order to commit a crime, or a property that was purchased due to some illegal activity.
In theory, the asset forfeiture program serves justice by taking properties from suspected criminals who have obtained or used them in illegal ways and redistributing those resources for the benefit of the general populace. According to the Federal Bureau of Investigation, funds retrieved as a result of asset forfeiture are utilized to support a number of government and social programs. Some examples include
Drug treatment centers
Drug prevention programs for youth
Crime prevention programs for youth
Job skills programs
School security officer salaries
Care for animals seized as a result of the property forfeiture
Gun buy-back programs
Training for K-9 dogs
Safety resources for police officers such as bulletproof vests and body cameras
Asset forfeiture dates back to the days of pirates when law officials attempted to break up criminal enterprises by seizing goods involved in criminal activity and redistributing the resources. Originally, it more or less achieved its objective in many cases. Recently, however, the legally honorable objective of the asset forfeiture program has not been followed by law enforcement –  especially in New Jersey, as recent reports have shown. The American Civil Liberties Union (ACLU) recently released a report uncovering the gross misuse of power by New Jersey law officials involved in asset seizures.
It isn't that legal authorities are misusing the funds redirected as a result of seizures. The main issue the ACLU found with asset forfeiture in New Jersey was that seized cash and property were disproportionately taken from low-income areas. The fee to challenge a property seizure is relatively high, and partially as such, only 3 percent of asset forfeitures were met in court with a claim challenging the legality of the act.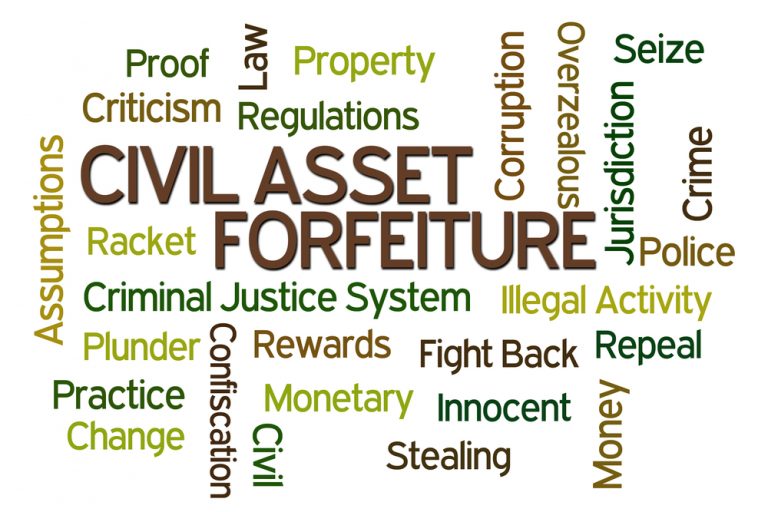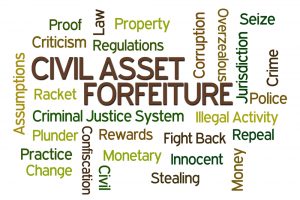 Additionally, once a court claim has been filed, a claimant must provide evidence tracing the origin of every cent of the money and properties seized. Many in the low-income areas from which most properties are seized include a populace that often don't have a savings account, making tracking earnings a near possible venture.
The Institute of Justice also published a report claiming the gross misuse of legal authority in property and asset seizures. Hopefully, this is the exception rather than the new normal. The U.S. Department of Justice's policy manual for asset forfeiture holds strict guidelines to ensure fair seizures.
Below, learn more about asset forfeiture in its legally upheld essence and intention:
There are three types of asset forfeiture:
criminal forfeiture – During the criminal trial of a defendant for illegal activity involving their assets, their property may be seized. Criminal forfeiture is what is known as in personam, against the person, and the defendant has the legal right to contest the seizure throughout their criminal trial. Examples of criminal forfeiture include seizures related to charges of illegal money laundering or fraud, for example.
civil judicial forfeiture – Even without a criminal conviction, civil judicial forfeiture can take place when a person is retained by law enforcement with suspicion of having participated in any illegal activity. Civil judicial forfeiture is what is known as in rem, against the property, and is an action filed against the property itself, not the person. This type of forfeiture could happen as a result of a traffic stop due to or that uncovers suspected activity or the warranted search of a property. Like criminal forfeiture, a defendant has the legal right to contest the seizure throughout their involved legal proceedings.
administrative forfeiture – This type of asset forfeiture is quite unique to the other two, and occurs when items that have been withheld either as part of a criminal investigation or at customs, for example, are not claimed. Items withheld at customs for having been imported improperly would be seized administratively. Only items valued at less than $500,000 are subject to administrative forfeiture, though houses and other 'real property' are not legally subject to administrative forfeiture.
Contact a Little Falls  Attorney
At The Montanari Law Group, our attorneys have extensive experience supporting clients involved in asset forfeiture, including helping to file and defend a court claim contesting the seizure.
Our unique approach focuses on finding swift resolutions to criminal and civil cases that involve property seizure, ensuring that our clients maintain their hard-earned assets and are legally vindicated.
To speak with our firm today in a comprehensive and confidential case assessment regarding your forfeiture of your assets, please call 973.233.4396 to receive your cost-free consultation or visit our online form.