How Social Media Posts Can Negatively Impact Your Injury or Accident Case
Personal Injury Attorneys serving clients in Wayne, Clifton, Paterson, Woodland Park and across Passaic County and Northern NJ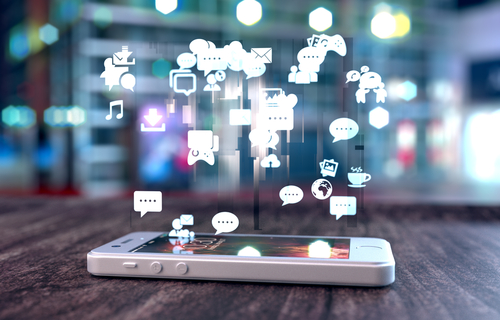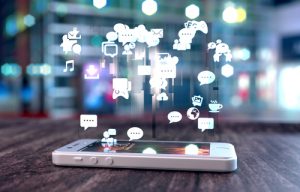 Social media use is a given in today's day and age. Most of us have become so accustomed to sharing the minute details of our lives over social platforms like Facebook, Instagram, Snapchat and Twitter that we hardly consider the impact or consequence the content we share may carry. Generally, our open sharing through technological channels is not a problem, but in the case of a personal injury lawsuit, what we share on social media could have serious adverse affects on our ability to recover compensation for injuries we have sustained because of someone else's fault.
Emotions on Social Media Can Really Hurt a Case
One of the most dangerous aspects of social media sharing is that because of the habitual relationship most of us have developed with the platforms, we do not craft the information we share and, instead, post emotionally to relieve stress or vent. Additionally, in the days and weeks directly following a traumatic event such as an injury, our body and brain are in what is called sympathetic nervous response, also known as fight or flight, so our thoughts and ideas are coming from the part of us that is fearfully concentrated on survival and our more rational aspects. Such posts can be used against you because they are easily taken out of context by the other party, whose agenda it is to defend themselves against the claims of your personal injury lawsuit and present evidence in a way that relieves them of legal obligation to cover expenses incurred as a result of your injury.
Rest Physically and Emotionally After an Injury
As such, in the direct aftermath of an injury, in addition to filing a personal injury claim, it is important to take ample time to rest physically, mentally, and emotionally, and process the experience with close friends or family. Attorneys also recommend keeping a detailed journal outlining memories of the events, a list of medical appointments undergone, and any updates that come from your personal injury attorney or insurance provider. This could also provide a space for personal process to be recorded and perhaps used later in the personal injury case.
Stay Offline Until the Injury Lawsuit is Settled
Below are some things to keep in mind after you're involved in an accident causing an injury. It's best to stay offline until your personal injury lawsuit is settled.
An opposing party or their insurance company may be following you online to gain information regarding your medical or legal process. With this edge, they can strengthen their own arguments in defense or counter-attack. The National Institutes of Health has conducted studies to examine the actual cause of injuries in personal injury cases; the more evidence an opposite party has to draw doubt as to the cause or seriousness of the injury, the less likely you are to receive a full recovery.
New Jersey is a shared fault state. This means that if a claimant is found to hold partial responsibility for the accident, the recovered amount available to the claimant will be reduced by the percent at which they are at fault. Sharing any private information on social media during this process could strengthen the other party's case for partial fault. And, if a claimant is found to own more than half of the fault, they forfeit legal rights to any monetary recovery for injury or damages. If you are going to post, update your privacy settings to allow only friends to view the content.
Depending on its contents, what you share on social media can be used to show a judge that your injury is not as serious as you claim. Remember that pictures and words can be taken out of context and twisted to reflect perfect health and happiness, even in their absence. Once your case goes to court, the judge may prohibit you from removing your own posts from social media, so if you have any posts about the accident or claim, it is best to delete these as soon as possible.
Others in your social groups who post about your injury or claim could also adversely impact your claim. In these cases, it is best to ask that the post be removed as soon as possible. Furthermore, you can prevent unnoticed sharing by asking friends and family beforehand to refrain from making any social media posts about your experience.
Contact a Passaic County New Jersey Injury and Accident Attorney Today
At The Montanari Law Group, our experienced team of personal injury attorneys are here to support victims of injury in Wayne, Clifton, Paterson, Woodland Park and across Passaic County and Northern NJ in all matters regarding injury caused in major part by another party, including serving as a conduit between the victim and their insurance carrier, as well as the insurance carrier of the opposing party.
Our unique approach is designed to allow you the time and space to focus on your recovery instead of dealing with the logistics of your personal injury case. We are committed to your health and ensuring that you receive the entire legal recovery you are entitled to.
Contact a member of our firm today to schedule a confidential claim and case assessment regarding your injury. Get in contact with our professional team of attorneys, contact us online, or through our Little Falls, NJ office at (973) 233-4396.