Passaic County Attorneys Discuss the Benefits of a Quick Divorce Settlement
Experienced Passaic County Attorneys seek to Educate and Provide Efficient and Effective Divorce in Little Falls, Woodland Park, Wayne, Paterson and across Passaic County and Northern, NJ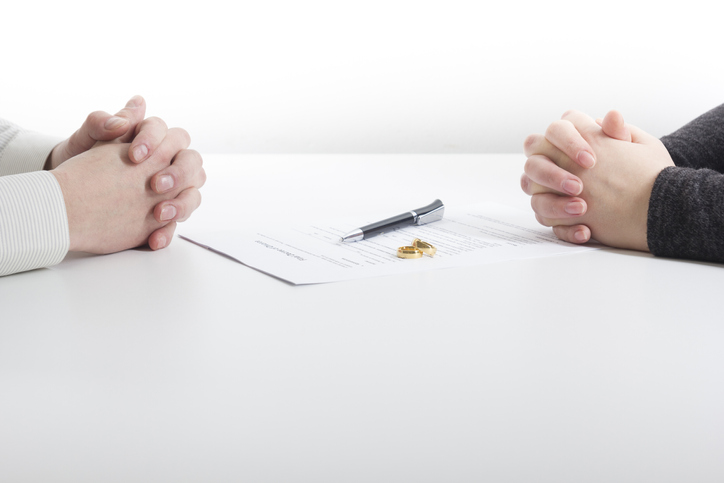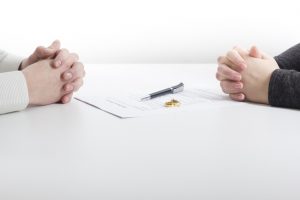 Preparing for a divorce can go a long way toward making your litigation as quick, painless and economically beneficial to you as possible. Gathering evidence and valuing assets can and often does prove to be a resource in mitigating prolonged and expensive litigation. Preparation will also allow you to see more quickly what a fair settlement will look like.
When it comes to divorce, a quicker deal can often be to your advantage as it allows you to avoid costly divorce litigation. Trials will involve time, money and having to sit on a witness stand and testify about the details of your private married life in front of a room full of strangers. It cannot be understated that an intelligent settlement can result in vast savings of time and money.  Even if you get a little less on the front end, you will be spared additional legal and expert fees needed for additional litigation, not to mention the loss of time.
Our team of attorneys at The Montanari Law Group will work to provide the most effective legal counsel to help you make the decisions necessary and obtain the best possible outcome for you and your loved ones. We understand the pressure on your shoulders and the implications of a life-changing decision like divorce. We will help you protect your assets and, most importantly, protect your rights. Call us at (973) 233-4396 for more information.
Gather Information and Know Your Rights Before Agreeing to any Divorce Settlement
This being said, the goal is not to agree to all terms or any settlement, but to consider the long term benefits and drawbacks of the settlement. However, before you can settle in an intelligent manner information is the biggest resource. It is critical that you enter any divorce with full knowledge of the assets and liabilities of the family.
Divorce settlements are often formulaic.  Regardless of the nature of the marriage, the economics of any settlement is governed by law and not emotions. It is a frequent mistake or misstep for many to seek greater settlements based on marital fault or the bad behavior of a spouse.  Prolonging litigation, for this reason, is costly and does not often end well.   It is important to both think and settle intelligently and dispassionately.  This approach, in many cases, will prove to put you and your family in a better financial and personal situation post-divorce.
What you will need to do to prepare for Divorce
In preparing for a divorce there are several things that will streamline the process and negotiations if they are done in advance. These include:
Value all businesses and business assets– If you have a business that needs to be valued, it must be done before a deal can be made unless you forego the cost because the business is not profitable or too small. However, if you decide that the business should be divided, you will need knowledge of all the assets and liabilities and their values before you can settle.
Child Custody: Always Put the Interest of the Children First
Custody of children is very often a far less objective or analytical process. It is difficult, if not impossible, to take emotion out of the equation when it comes to custody. The best approach to take is thinking about what is best for your children's future. Having two loving parents in a child's life is always better. However, problems that arise in a marriage such as abuse can be logical reasons to limit the parenting time of your spouse. It is a mistake to use the children as punishment for things that went on during a failed marriage. Children should not be used as bargaining chips between parents on economic issues. However, it is important to remember that where there is domestic violence between the parents there is a presumption that a person who is violent with his/her spouse is violent to the children.
If you are thinking about divorce it is recommended to hire a knowledgeable and compassionate lawyer who will look out for both you and your children's needs going forward. The system in New Jersey offers avenues for alternative dispute resolution and you should discuss those options with your attorney.  A good and skilled attorney can help you lay out all of your options and get you through this often difficult process as quickly and painlessly as possible.
Call Our Woodland Park Divorce, Child Support, Custody, and Alimony Attorneys Today
When you bring your case to our experienced hands, our attorneys will meet with you to fully understand your personal situation, explain the process, go all the possible scenarios, answer your questions, and determine the best strategy to proceed with your case. With our knowledge and experience, there is no situation for which you will not be prepared during the divorce process. To discuss your case with one of our seasoned New Jersey divorce attorneys, contact us today at 973-233-4396 or visit our website to complete an online form.