Sharing Child Custody with a Difficult Ex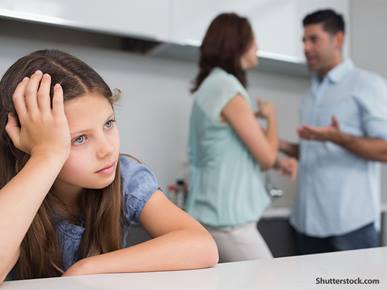 child custody laws and courts are of the belief that children of divorced parents should spend as much time as possible with both parents. Where courts used to tend to give the mother primary custody of the children, nowadays courts will generally rule for shared custody.
Unless your former spouse poses a safety risk to the children, for example in the case of a history of domestic violence, after your divorce you should expect to share custody and visitation of your children with your ex. However, this can sometimes prove to be difficult if your relationship with your ex is strained, or you do not approve of some of their choices or parenting style. Here are some tips to help manage your relationship with a difficult ex in the case of shared child custody.
Passaic County Child Custody Lawyer, "Manage Your Expectations"
If you had a difficult timing communicating with your ex during your marriage or found them to be difficult to work with or make parenting decisions with, there is no reason to expect this to change after your divorce. By having the proper expectations for your relationship with your ex and the behavior they may exhibit moving forward, you can anticipate problematic situations, and take the necessary steps to either avoid them or have a solution prepared before the conflict occurs.
Wayne NJ Child Visitation Attorney, "Let it Go"
Even if you disapprove of your ex's parenting methods or parental decisions, the bottom line is that what he or she does during their parenting time is out of your control. Unless they are actively harming the children with their behavior and decisions, there is nothing you can do legally to change this, and the sooner you accept this fact, the sooner you can begin to reduce the stress you feel during your ex's parenting time, and begin to truly enjoy and take advantage of your free time.
Additionally, by modeling the behavior of acceptance and maturity, you provide a positive example for your children. There are always situations beyond our control, and by demonstrating how to handle such situations, your children will benefit greatly from your stable influence.
Little Falls NJ Divorce Lawyer "Try Therapy"
Going through a divorce, especially one involving a difficult ex and a contentious relationship can leave you with a lot of negative feelings and resentment which can affect future interactions with your ex even if you don't realize it. As much as you may wish for them to seek therapy and resolve some of their own issues, it can be just as beneficial to you, and help you move past your divorce and begin a new and healthy life for yourself and your children. Therapy may also help you to become more tolerant of your ex and their behavior, something which can help you to work together as parents moving forward even if you no longer have to work together as husband and wife.
Clifton NJ Parenting Time Attorney "Be the Best Parent You Can"
Sometimes in life, you can only do your personal best, and let the cards fall as they may. Maybe you don't agree with some of the parenting choices your ex makes, but your best option is to just be the best parent you can, and understand that you are doing everything you can to provide for your children, be a positive role model, and protect your children's happiness and health.
Contact a Passaic County Child Custody Attorney Today
At The Montanari Law Group, our family law attorneys have extensive experience helping clients across Wayne, Little Falls, Clifton, Woodland Park, and the greater Passaic County area with many different divorce-related issues, including child custody and visitation agreements.
New Jersey divorce courts will favor the children spending as much time as possible with both parents, but there is still a great deal of leeway when deciding a child custody and visitation agreement. Physical custody and legal custody are separate issues, and while courts prefer that the children spend as much time as possible with both parents, they also understand that the visitation and parenting time schedule needs to account for the parent's work responsibilities and availability.
To speak with one of our experienced divorce and child custody attorneys today in a free and confidential consultation, please contact us online or through our Woodland Park, NJ office at 888.877.7985.