How to Begin the Process of Divorce in Passaic County New Jersey
When you make the decision to end your marriage, your vision for your life is inevitably changed. Perhaps you feel relieved, excited for your next phase; or perhaps you feel devastation, mourning. Divorce is an entirely personal choice and each person reacts to it in their own way. However, the legal process of divorce is intimidating and overwhelming to many. The idea of dividing a shared life is daunting, as you face a myriad of critical decisions regarding division of assets, alimony, and perhaps, child custody, and child support. These issues loom large and the entire process can feel out of your control when your life is drawn into the court system, perhaps for the first time. In order to move forward with your divorce in a position of power, it is essential to have the knowledge, tools, and guidance of a seasoned New Jersey divorce attorney on your side. As you begin your journey, we begin this article series, the purpose of which is to put the power in your hands as you navigate through your New Jersey divorce. This week we will examine the first step toward your divorce: the initial filing. Read on to learn about the components of your initial filing and the decisions you need to make to prepare for this critical juncture.
As peculiar as it sounds, divorces are similar to car accidents in one significant way. After the fact, the State asks the fundamental question: who is at fault? In New Jersey, you can answer this question in one of two ways: one party is at fault, or neither party is to blame. In order to pursue a "fault" divorce, you must disclose the specific grounds upon which you base this statement. New Jersey accepts the following as grounds for a "fault" divorce:
Adultery
Abandonment and desertion
Domestic violence
Willful addiction to alcohol or drugs
Extreme cruelty
Imprisonment for 18 months or more
Institutionalization for mental illness for 24 months or more
Deviant sexual conduct
"No-fault" divorce in Wayne NJ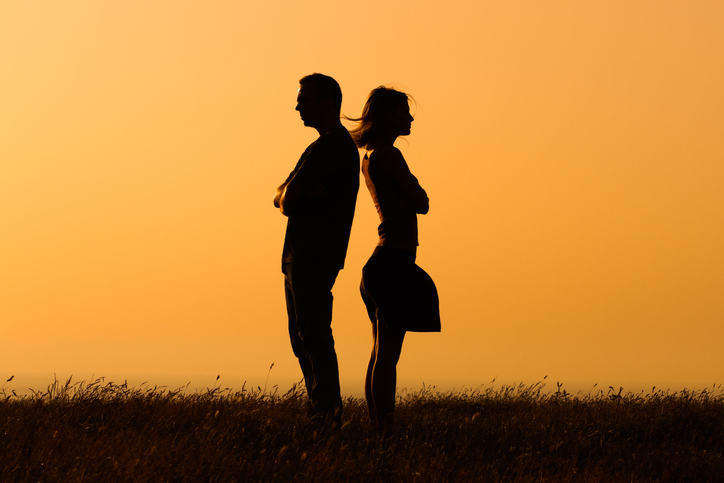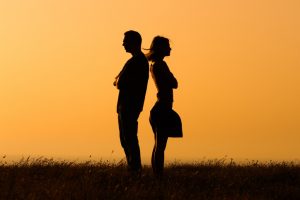 If you choose to pursue a "no-fault" divorce in New Jersey, you can achieve these ends by citing "irreconcilable differences" or by living separately from your spouse for a minimum of 18 months prior to the divorce filing. Irreconcilable differences apply in cases in which the couple has been experiencing marital discord for a minimum of 6 months with no chance of reconciliation.
After making your decision with regard to fault in your divorce, you can proceed with your initial divorce filing, known as the "Complaint for Divorce." By filing the complaint about divorce, you become the "plaintiff" and your spouse becomes the "defendant." Your complaint for divorce must include the grounds for your divorce and any of your requested terms regarding child custody, child support, alimony, or division of assets. If you cite adultery as grounds for your divorce, you must name the other party involved in the alleged adultery and serve the complaint to this party as well. This individual is referred to as the "co-respondent" because he or she is allowed to respond to your assertion through legal action if he or she elects to do so.
Once your complaint for divorce is submitted, the court will assign your case a docket number, stamp the complaint with the docket number and the filing date, and return it to you, after which you are required to serve your spouse with the documents within 10 days. You can provide your spouse with the documents through certified mail or go through your respective attorneys. Your spouse will then have 35 days to respond to the initial complaint for divorce. He or she may respond with one of the following:
The court will then "file" your complaint and assign it a docket number. When you receive the stamped "filed" complaint from the court, you have 10 days to serve the defendant with a copy of the documents. The defendant can be served in a variety of ways, including through certified mail or through his or her attorney. The defendant is then provided with a 35-day window within which to respond to the filing. This response can involve an "appearance," which means that the defendant does not object to the divorce but may request their own terms with regard to relief (spousal support, asset division, etc.), or an "answer," which states the defendant's response to the claims in the initial divorce filing, the same or different grounds for the divorce, and their own requests for relief.
What happens if the defendant is served the initial complaint for divorce and does not respond within the 35-day period? Then, you as the plaintiff can submit a request for a "default judgment." A default judgment can be based on a previously signed settlement agreement or a proposed settlement. If you do not have a prior settlement agreement, you must serve your spouse with a proposed settlement 20 days before the default hearing. The default hearing must occur prior to the final judgment of divorce. If the defendant does respond with a counterclaim, you will have 20 days within which to answer, after which your case will proceed to discovery and case management phases.
Contact Our Woodland Park Divorce and Family Law Attorneys Today
The trajectory of the initial filing and response (or lack thereof) raises the question of contested versus uncontested divorces, which we will thoroughly examine in our next article. Stay tuned for more information or contact our offices in Passaic County at 973.233.4396 to speak with one of our highly knowledgeable New Jersey divorce attorneys. Consultations are always provided free of charge.